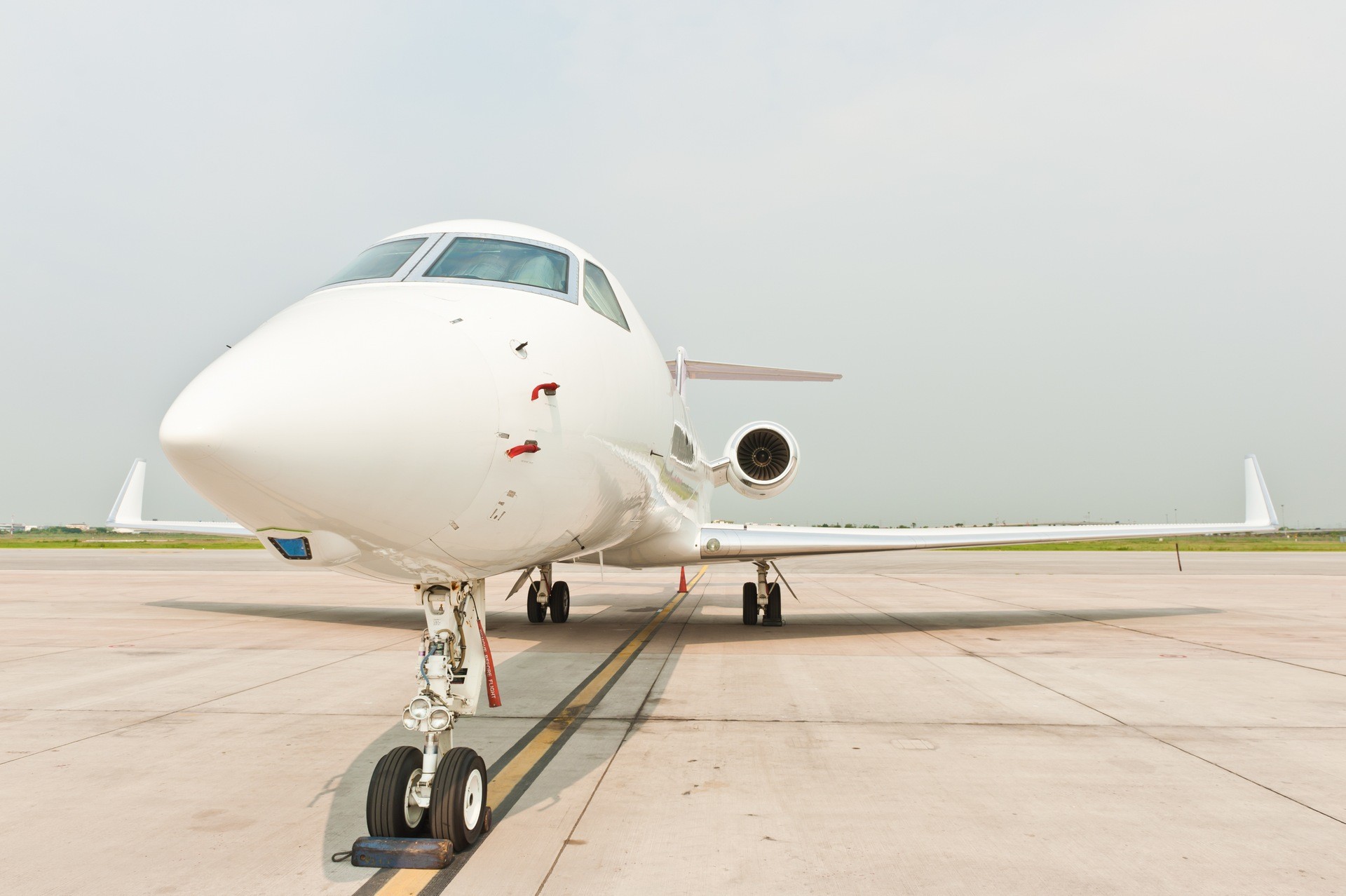 A private jet gives freedom and opens up new possibilities: no restrictions, flight expectations, or difficulties with passengers. Among the main advantages of chartering a private jet are absolute safety, maximum comfort, the latest technology, and luxurious seats.
The main feature of private jets is their speed. Nowadays, the business aviation market has a range of ultra-fast private jets ready to help passengers save and reduce valuable time spent on flights at any time. Therefore, here we will analyze the 10 fastest private jets in the world.
1. Cessna Citation X and X+ – Mach 0.935 (717 mph)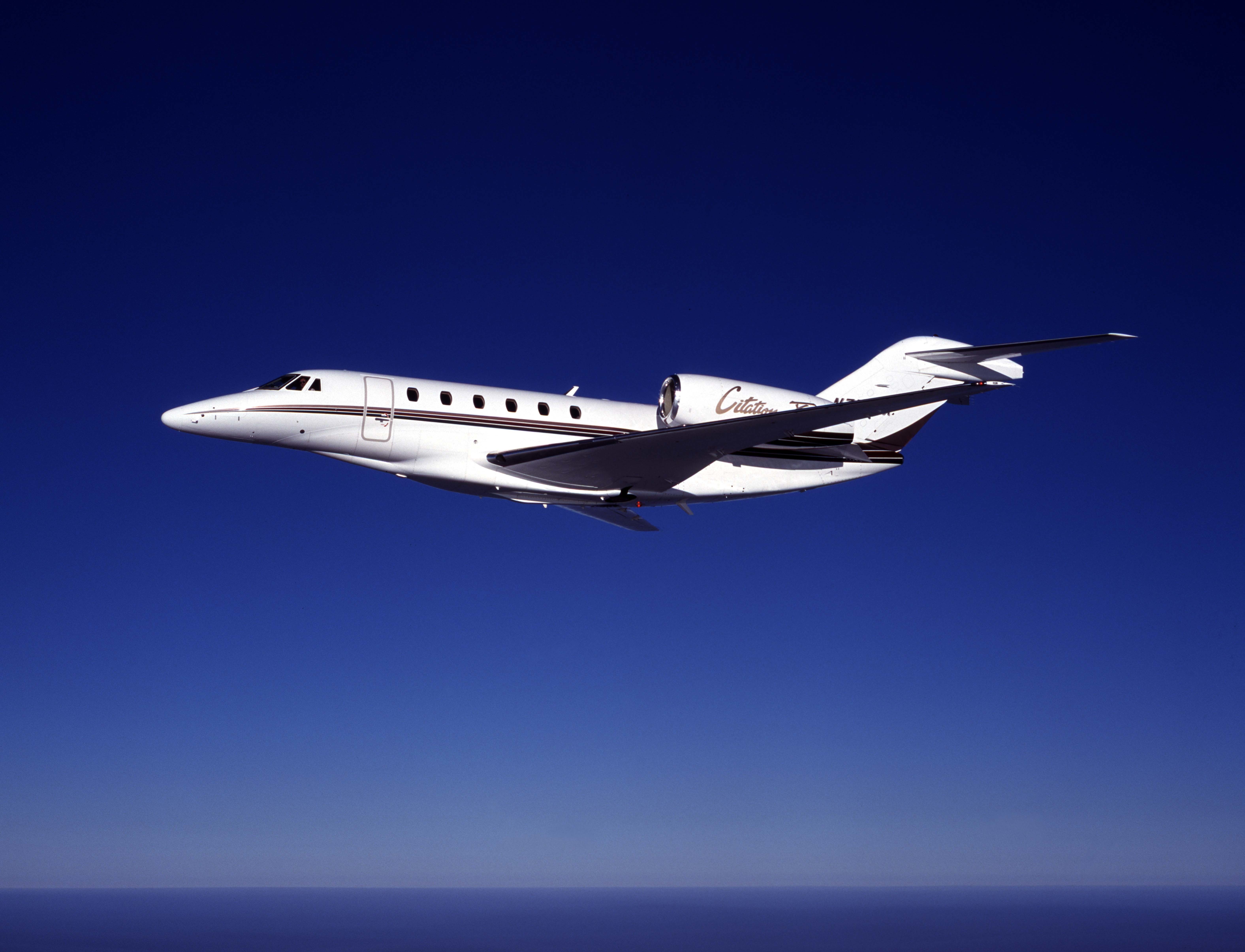 The Cessna Citation X+ is a mid-size jet aircraft with a top speed of Mach 0.935, making it currently the fastest private aircraft in the world. It can travel at altitudes up to 51,000 feet. In addition, the Citation X+ has an impressive climb rate of 4,117 feet per minute and 47,000 feet in just 24 minutes.
Aircraft engineers are proud of the fuselage of the aircraft: it can repel the blow of even the most furious bad weather. This one of the fastest private jets has everything for a comfortable flight – comfortable leather seats that can be rotated and unfolded, a full kitchen with a stove and a mini bar, a toilet room, and a small wardrobe.
Book your next charter on a Cessna Citation X and X+ private jet.
2. Gulfstream G650 and G650ER – Mach 0.925 (710 mph)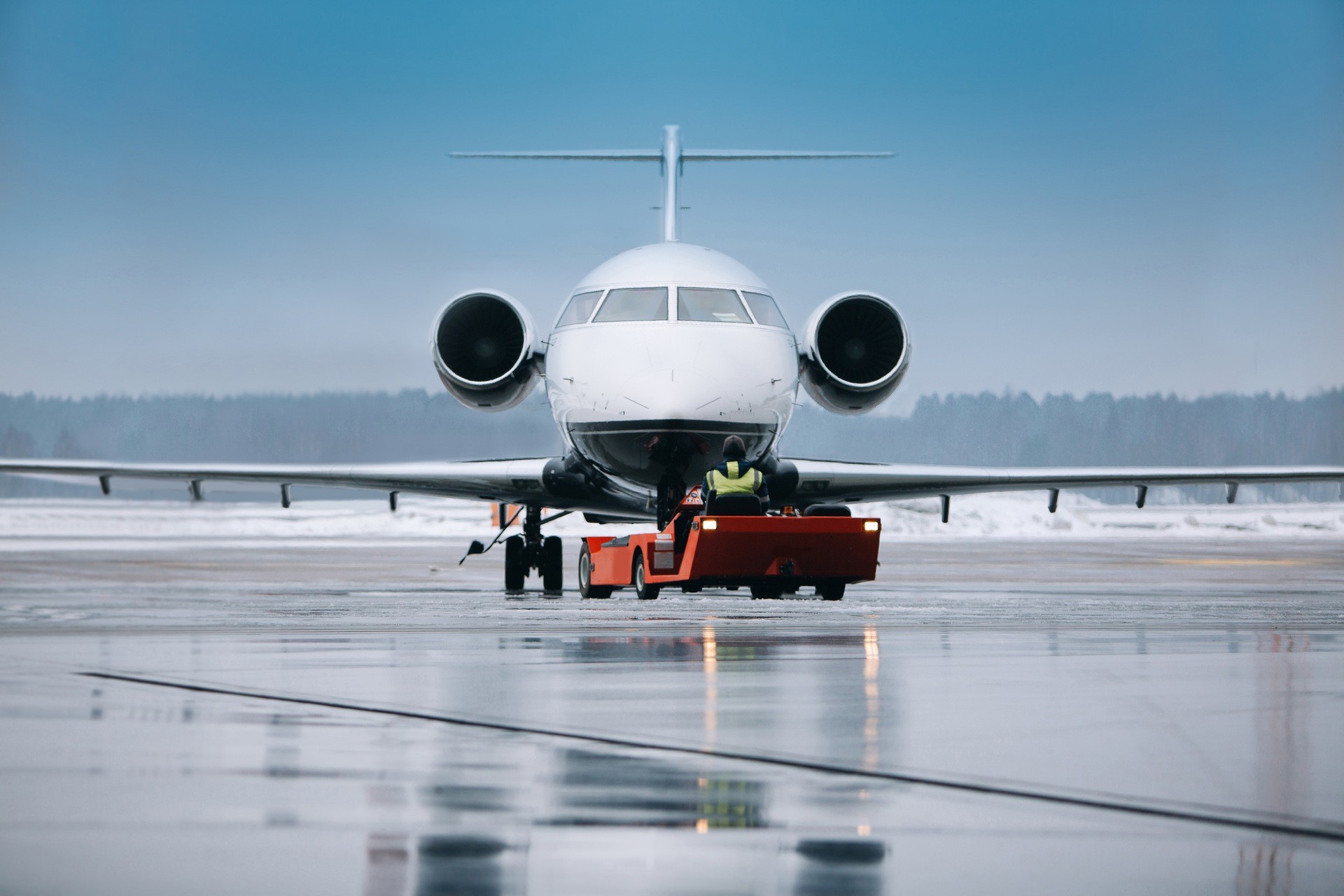 The flagships Gulfstream G650 and G650ER extend the non-stop range of long-haul. Reaching speeds up to 0.925 Mach, Gulfstream G650 and G650ER are considered the fastest private jets.
The cabins of the Gulfstream G650 and G650ER are a stunning combination of form and function. Flexible cabin design and customization options give owners control over their own space, whether it's a need for an individual compartment, a large meeting area, or personal workspaces.
Here you will find more information about Gulfstream G650 and G650ER.
3. Bombardier Global 7500 – Mach 0.925 (710 mph)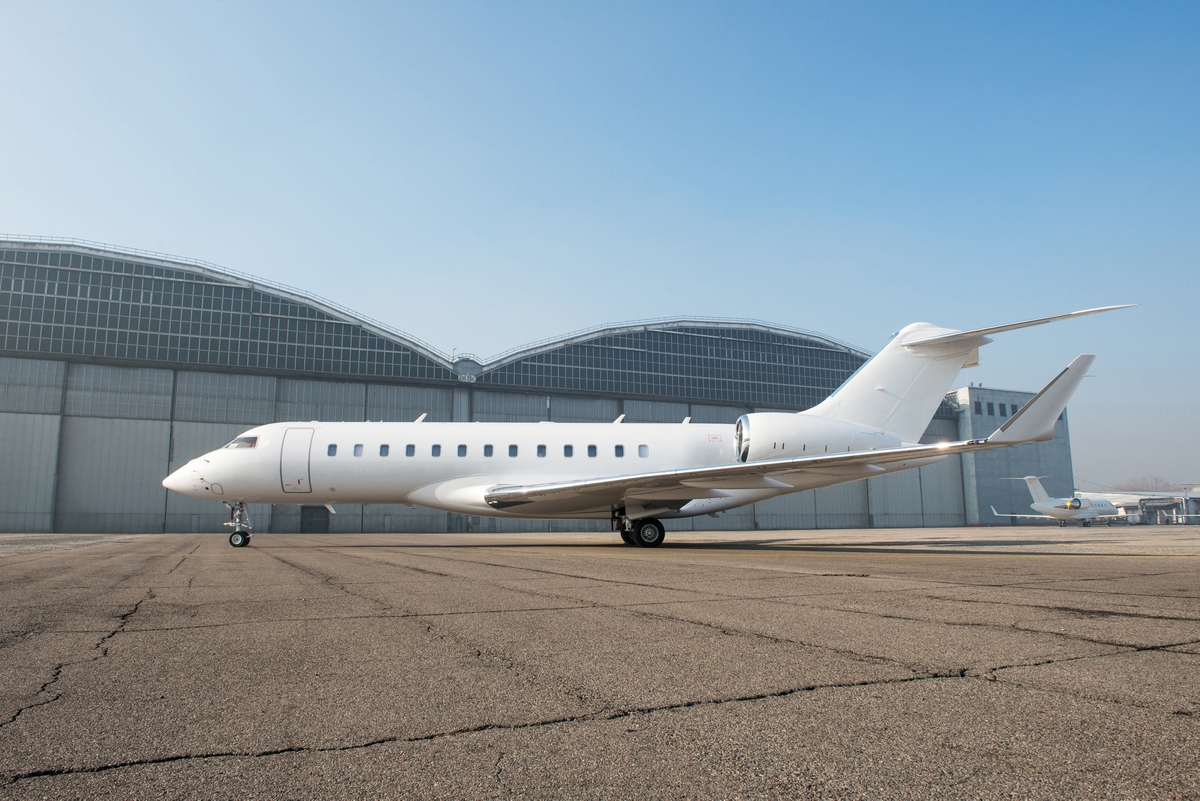 A new model in the Canadian private jet manufacturer's Global family, the Global 7500, released in 2018, is also considered one of the fastest private jets. Its top speed is Mach 0.925.
The Global 7500 can safely be called home in the sky. The cabin consists of 4 parts: room for a master cabin with a full-size bed, a dedicated crew lounge, and a galley. On board, there is also a restroom with a shower. This one of the fastest private jets offers everything you might need during a flight across half the planet: a full-fledged kitchen for preparing and serving meals, comfortable chairs that can be transformed into sleeping places, Internet access, and satellite telephone communications.
Hire a Bombardier Global 7500 private jet with Monarch Air Group.
4. Bombardier Global 5500 and 6500 – Mach 0.9 (690 mph)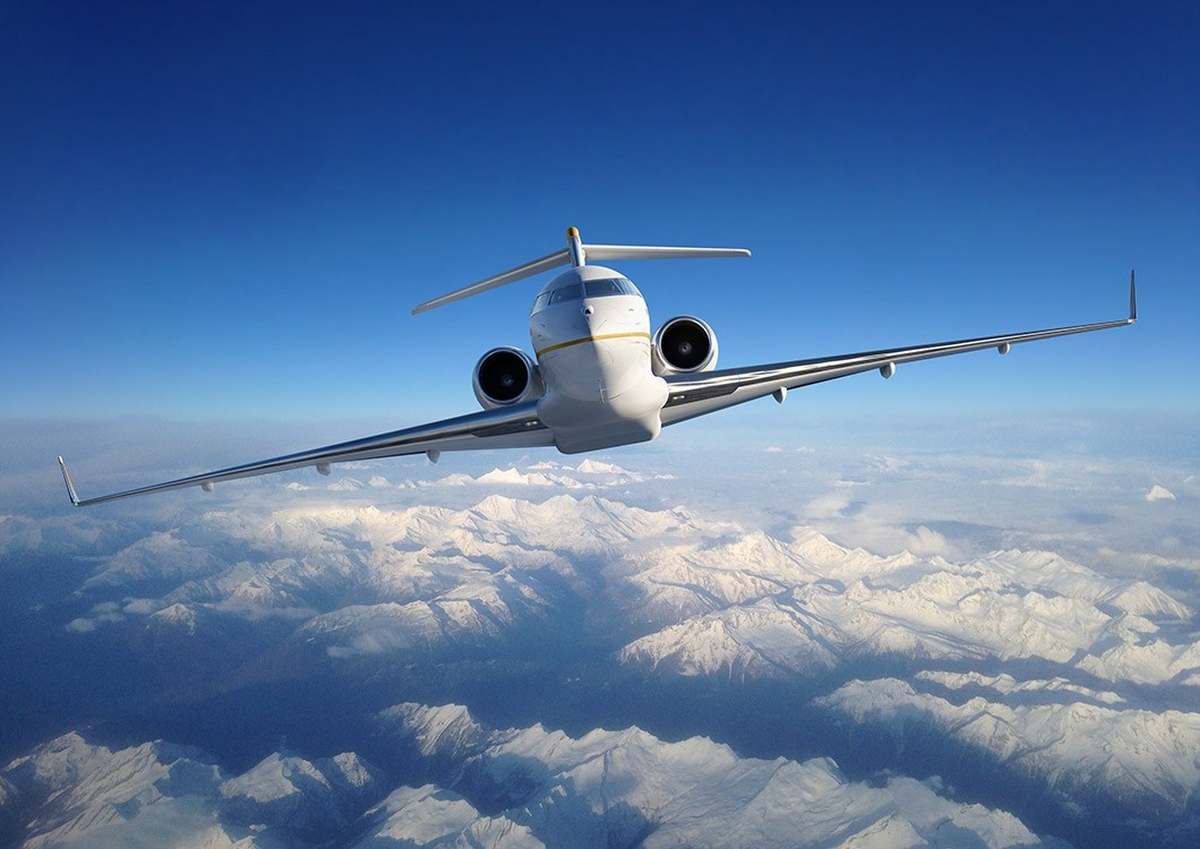 Bombardier Business Aircraft has unveiled two new upgrades to its Global business jet family, the 5500 and 6500, which have a range of 5,700 and 6,600 nautical miles, respectively, and a top speed of Mach 0.9.
Bombardier 5500 seats 16 passengers, and 6500 has 17 seats. For the most excellent comfort of passengers, the latest technologies and design solutions have been integrated into this model. The latest technology keeps you connected and entertained. In addition, three separate living spaces provide the privacy and luxury you need, providing ample space to work, eat and play in complete comfort.
Read more about Bombardier Global 5500 and 6500.
5. Dassault Falcon 7X and 8X – Mach 0.9 (690 mph)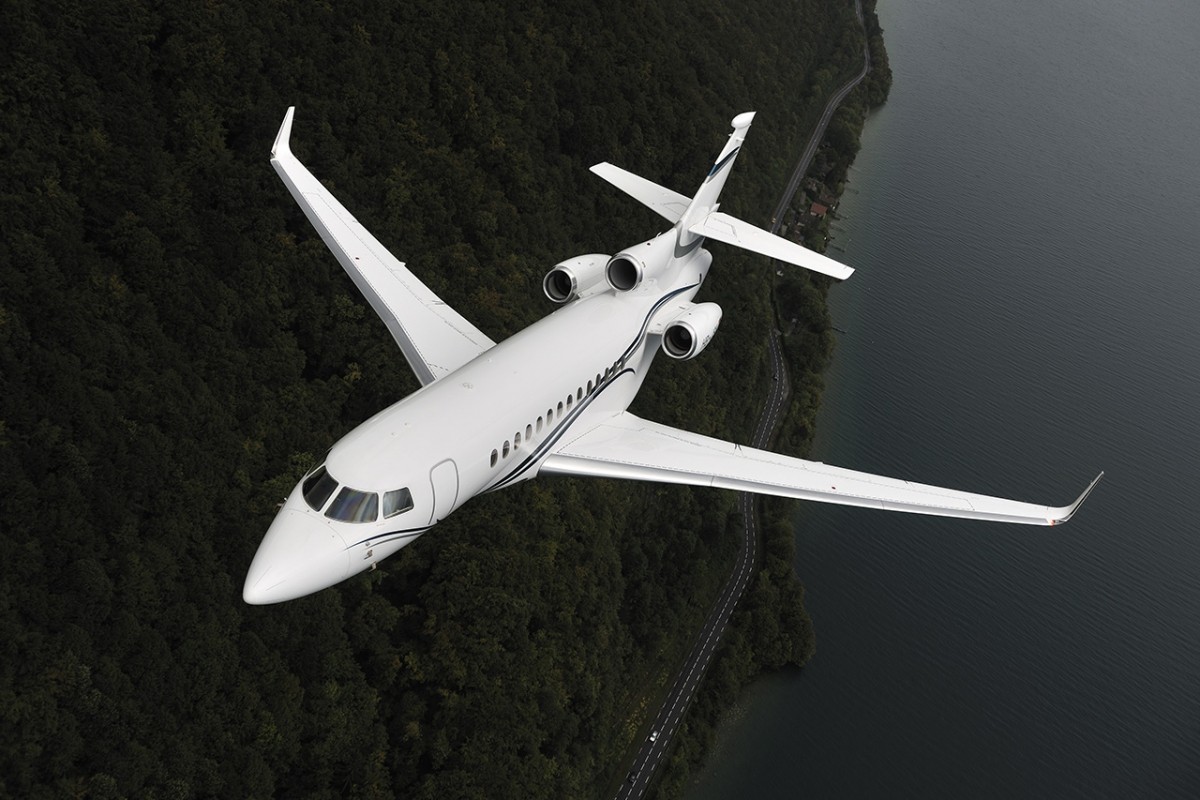 The maximum speed of the Falcon is Mach 0.90. By the way, this is one of the first aircraft with a modern digital flight control system. The 8X is a more modern derivative of the popular 7X with a longer range, extended cabin, and newer engines and avionics. 7X accommodates up to 14 passengers. In 15 minutes after takeoff, he already manages to reach 39,000 feet with a cruising speed of 0.90 Mach. And Dassault Falcon 8X is designed for up to 16 passengers.
These two fastest private jets offer spacious and comfortable passenger cabins that provide passengers with a comfortable stay in flight, even during long-term flights. In addition, the customer can independently choose the cabin's configuration from the four available designs, made in various types, or order his own design style.
View available Dassault Falcon 7X and 8X aircraft for charter.
6. Bombardier Global 6000 – Mach 0.89 (683 mph)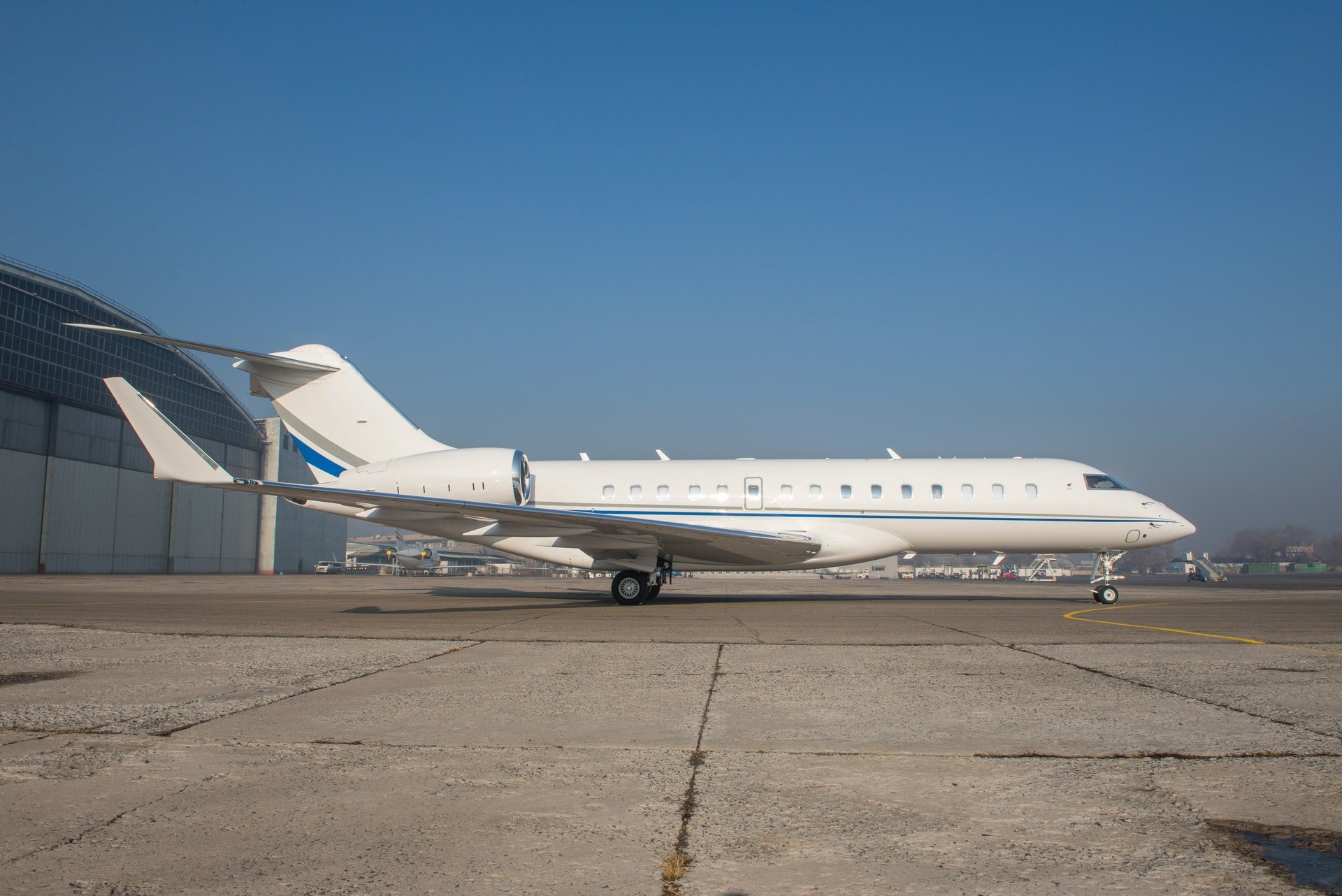 Bombardier Global 6000 is also included in the list of the fastest private jets. Its speed is one of the highest – Mach 0.89.
Three sections of the cabin can comfortably accommodate up to 17 passengers. The interior design is easily transformed to the declared number of passengers. Many aircraft have a private cabin and a galley at the front, and almost all have a second lavatory. An Ethernet communication system, up-to-date office, and entertainment equipment, and the latest household appliances are installed on board.
To hire Bombardier Global 600 for private flights call contact us.
7. Gulfstream G550 – Mach 0.885 (679 mph)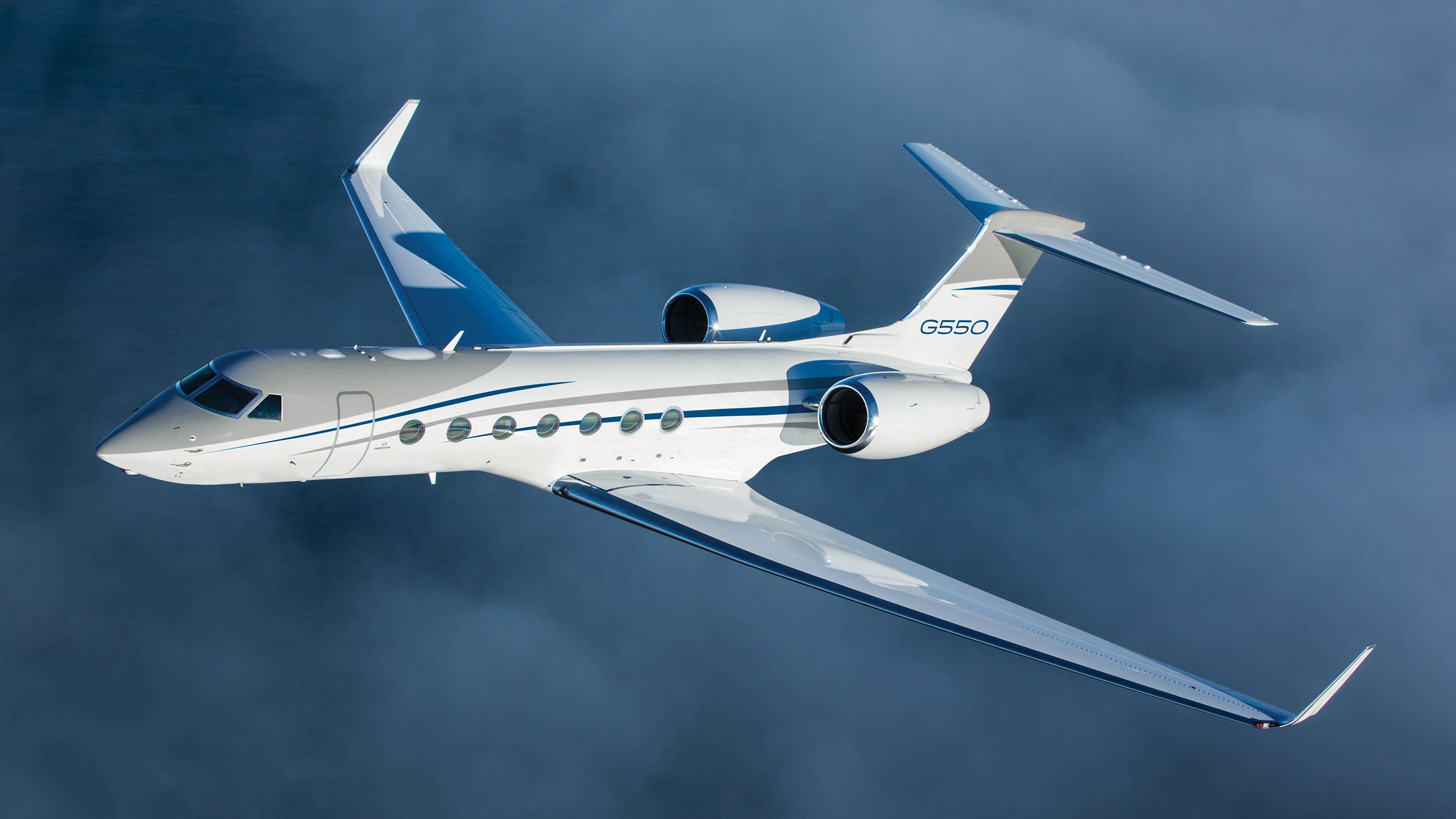 High speed is also a distinguishing feature of Gulfstream G550. This one of the fastest aircraft reaches speeds up to Mach 0.885.
The spacious interior of the Gulfstream G550 can comfortably accommodate up to 16 passengers. The advantages of the G550 are a small pressure drop relative to sea level, frequently updated air in the cabin, and good sound insulation.
In addition, with a surcharge, you can order the Elite interior, which includes unique combinations of materials, power seats with a massage function, and the ability to control salon functions from a smartphone or tablet.
Falcon 8X private jet is available to charter in Monarch Air Group.
8. Dassault Falcon 2000LXS – Mach 0.862 (661 mph)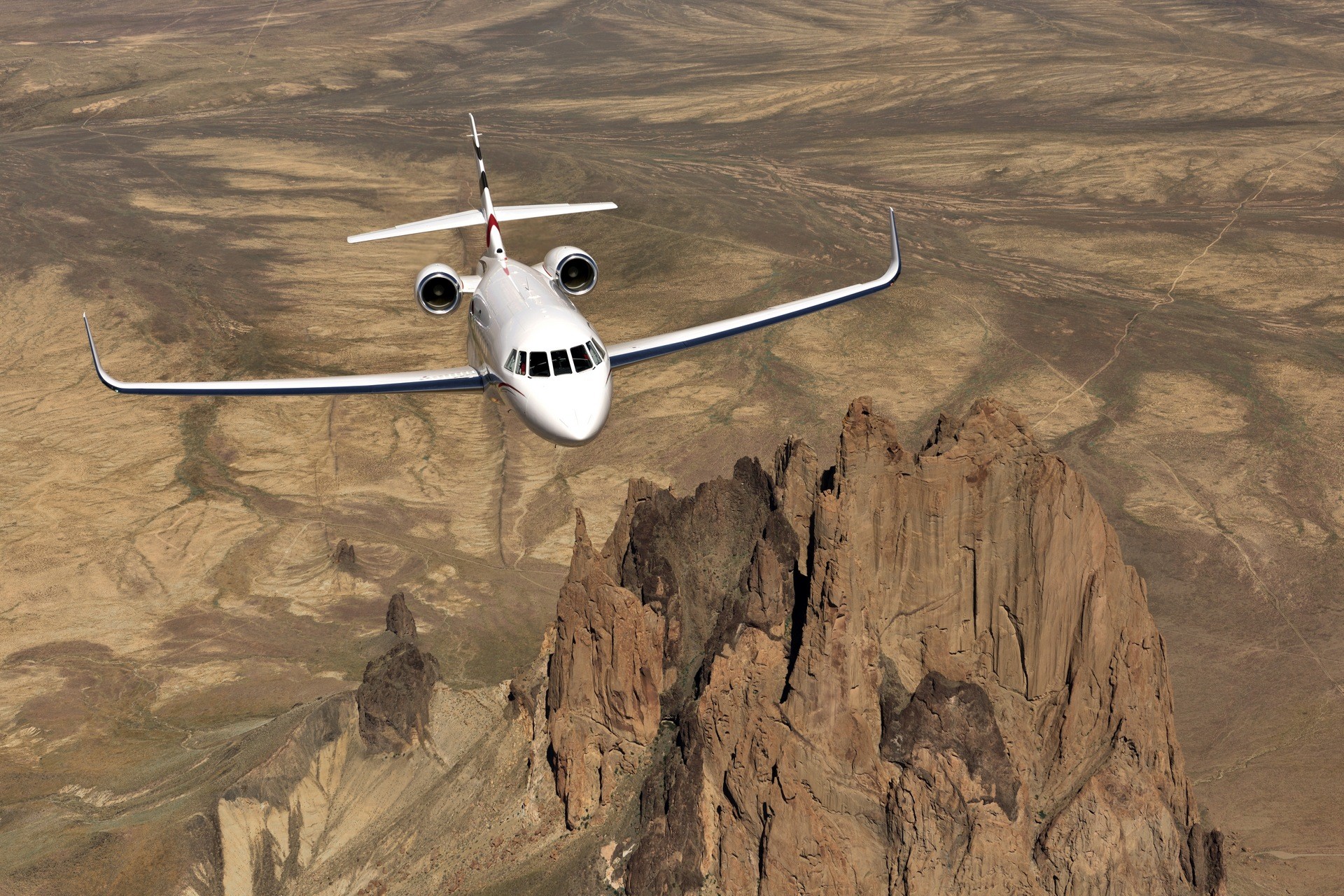 Dassault Falcon 2000LXS is also considered one of the fastest private jets. Long flight range at Mach 0.862 can significantly reduce travel time. It also offers exceptional mission flexibility, allowing you to move between cities, cross continents, cross oceans and optimize your capabilities to achieve more.
The salon of this one of the amazing private jets is designed for 10 passengers, each of which comfortably fits in an individual chair with many adjustments and settings. The tables between the chairs are folded and removed if they are not needed. Each pair of chairs can be transformed into a bed with a flat surface.
A Falcon 2000LXS charter is available to book through Monarch Air Group.
9. Bombardier Challenger 650 – Mach 0,85 (541 mph)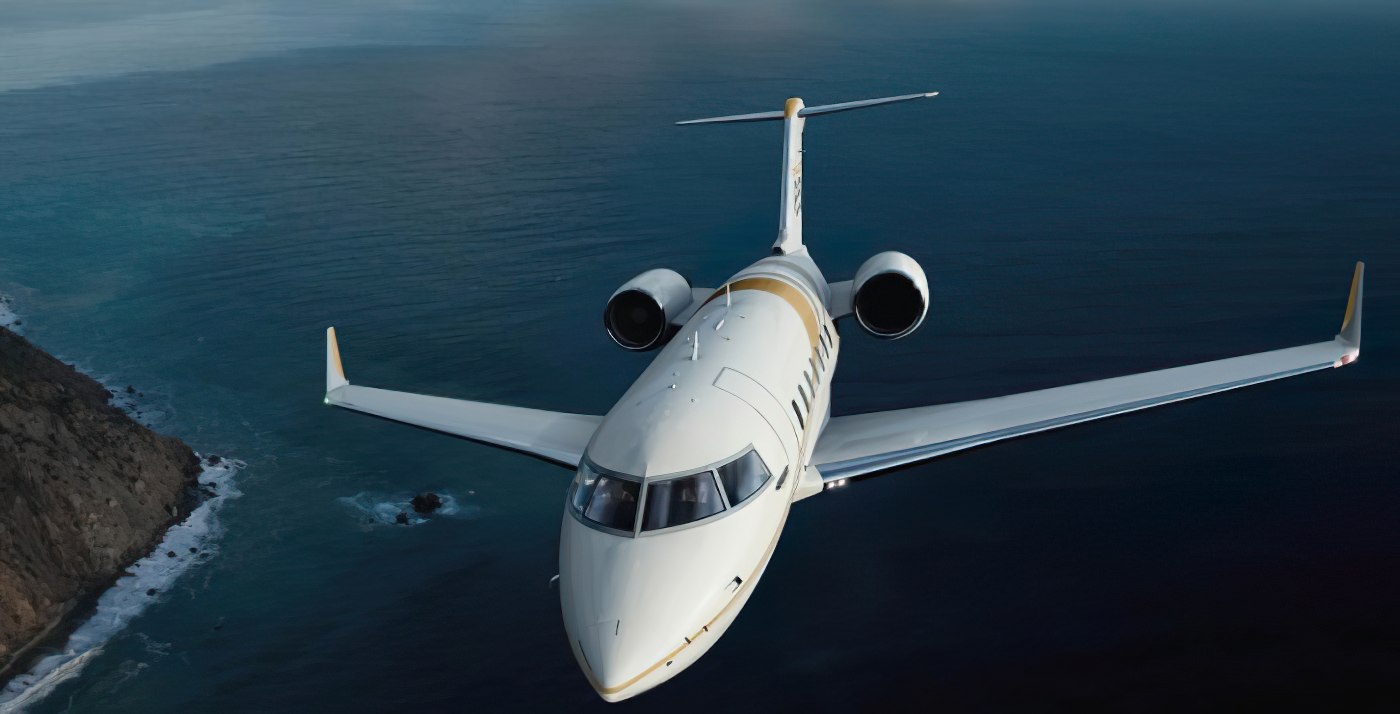 Presented in 2014, Bombardier Challenger 650 is also one of the fastest private aircraft due to reaching a maximum speed of 0.862 Mach.
The spacious interior offers a new level of comfort. It features more expansive seating and an advanced cockpit control system, including giant HD monitors and Bluetooth integration. Some advantages of this one of the best private jets are a redesigned galley, LED lighting, more stable pull-out tables, and a well-designed restroom interior. The entertainment system received a 24-inch bulkhead monitor as standard equipment, as well as a system for reproducing high-definition content.
Learn more about chartering a Bombardier Challenger 650.
10. Gulfstream G500 – Mach 0.925 (675 mph)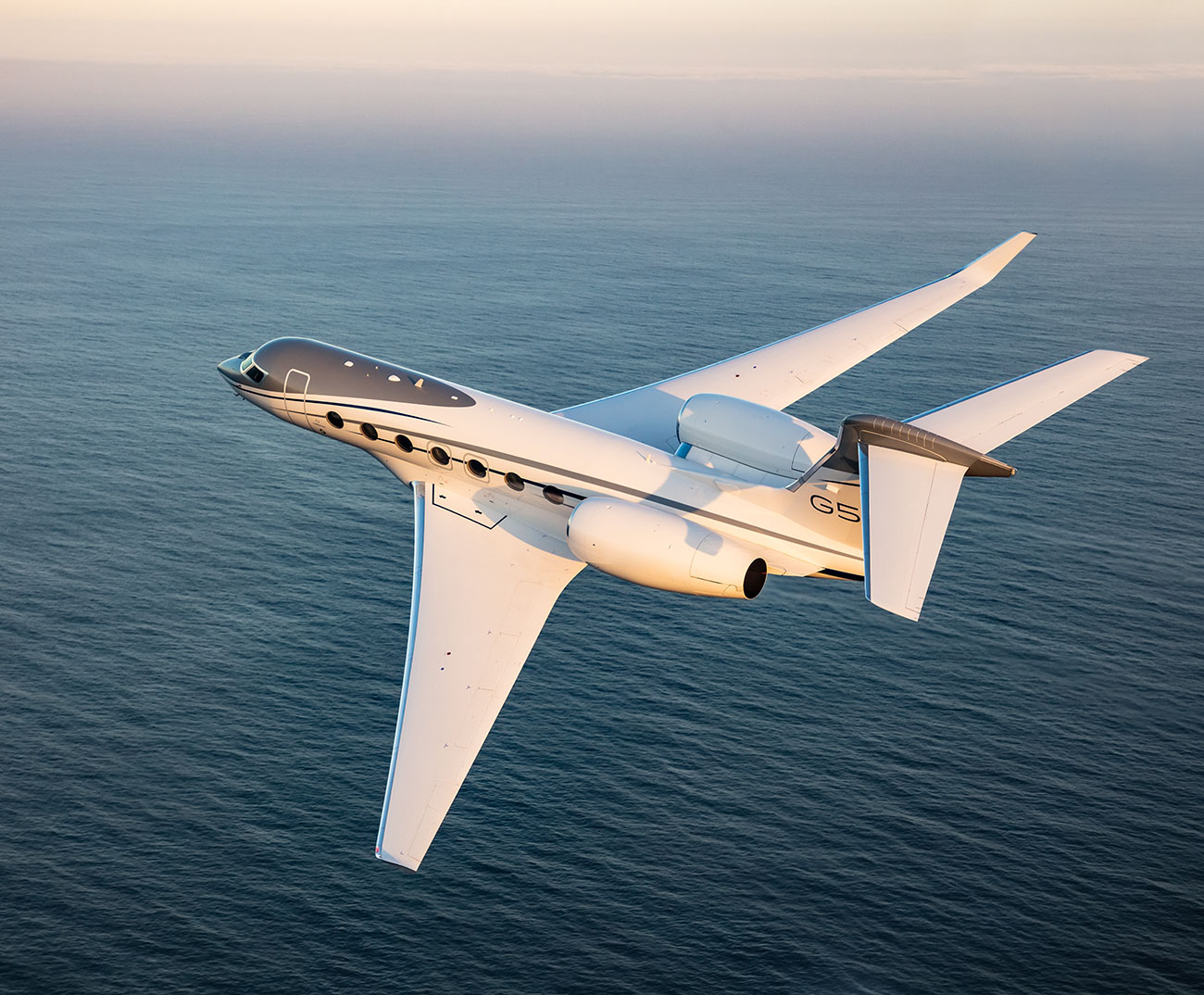 The Gulfstream G500 was designed to represent a private jet that impresses with speed and luxury on board. The business jet made it to our list of the fastest private jets thanks to its ability to reach a maximum cruising speed of Mach 0.925.
The cabin of the G500 is designed to provide the best sound isolation in business aviation and allows you to relax completely. This one of the most popular private jets comfortably accommodates up to 19 people.
Inside you will find a wired air flight control system and a cockpit with ten sensor panels, as the salon is modernized with the latest technology. You can control the seats, adjust the temperature, and light on board with a light touch. The passenger area is divided into three sections with a panoramic view and comfortable seats.
Hire a Gulfstream G500 for your next private flight through Monarch Air Group.
Many business jets delight with their technical characteristics. But these 10 aircraft are amazing with their speed. Thanks to them, you can not be tied to time but cross the airspace quickly.