Monarch Air Group provides Bombardier Global 6000 for private flights to any airport. Our aviation consultants are always ready to advise you on private jet charters and other business aviation services.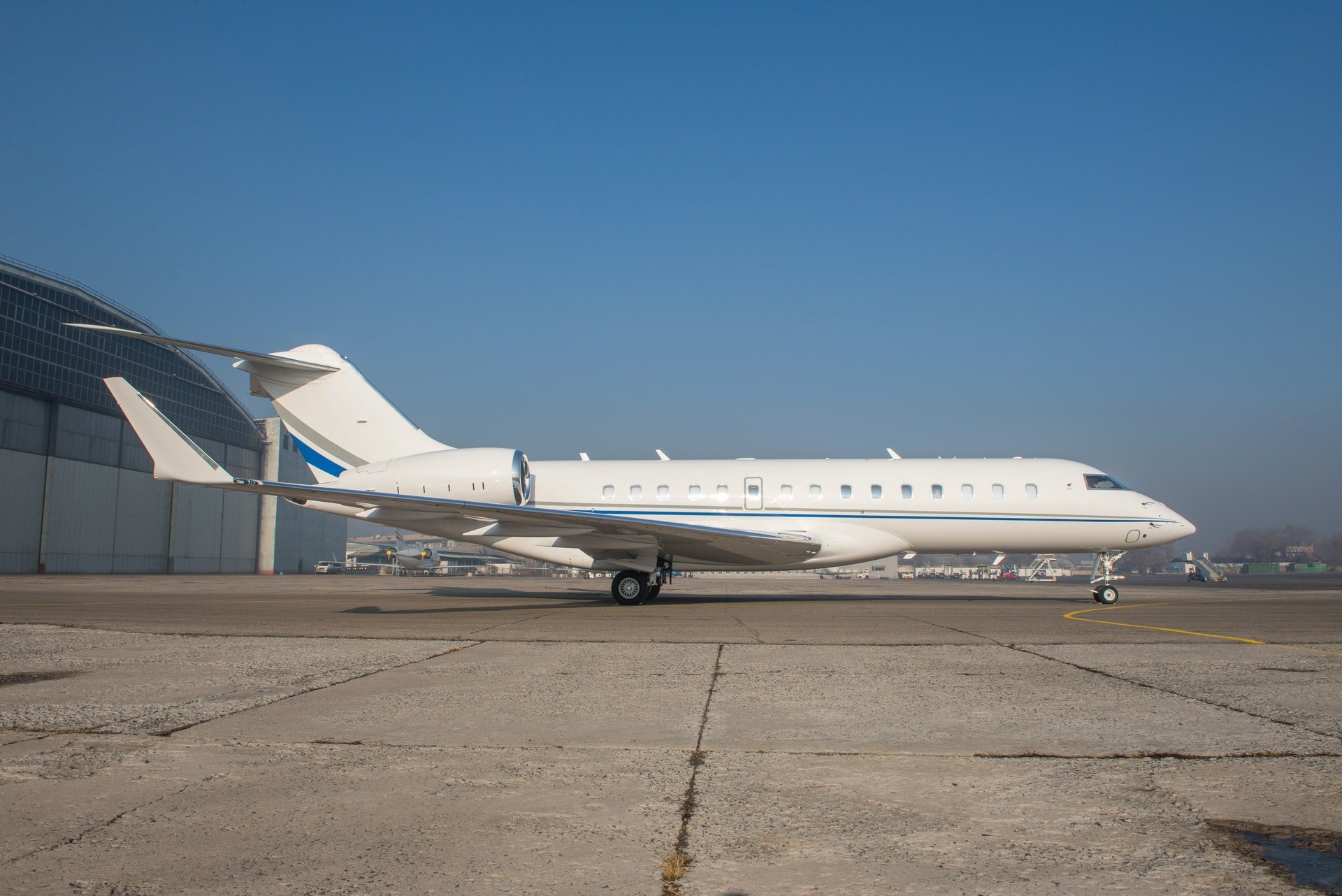 Bombardier Global 6000 Charter Flights
Canadian company Bombardier Aerospace manufactures the large cabin, ultra-long-range business jet known as the Global 6000. An upgraded version of the first plane, the Global 6000 (formerly known as the Global Express XRS), was introduced during the 2003 NBAA Convention in Orlando, Florida, on October 6. This ultra-long-range jet is the forerunner of long-range jet travel, providing nearly endless flight capabilities to business and luxury travelers.
Bombardier Global 6000 Charter Cost
Chartering a Bombardier Global 6000 private jet for an hour begins at $10,550. The overall cost of renting a private plane is mostly determined by the distance flown and the complexity of the route flown.
Please get in touch with one of our representatives or complete the flight request form on this page if you're interested in booking a Bombardier Global 6000 to learn more about costs and availability.
Charter a Bombardier Global 6000 for Private Flights
Bombardier Global 6000 Overview
The latest flagship is exceptionally spacious and large compared to its rivals in the long-range class. The charter Global 6000 is more expensive to run than its major competitor, the G550, but it has a superior range, speed, takeoff weight, and cabin volume.
The new avionics suite, Global Vision, was developed to improve flight safety and is the most notable upgrade to Global Express XRS. Its T-shaped arrangement of four sizable LCD screens and the display of data from synthetic and augmented vision systems on the windshield indication are some of its defining features. A pilot could view their surroundings even in complete darkness with this kind of solution.
Bombardier Global 6000 Interior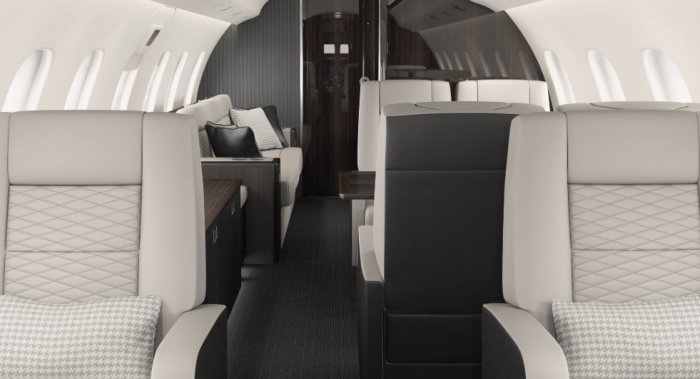 Comfort on long-distance flights is further boosted by the charter Global 6000's upgraded cabin insulation and engine technology, which significantly reduce cabin noise and vibration. The cabin of the Bombardier Global 6000 measures more than 48 feet in length, about 8 feet in width, and more than 6 feet in height, making it large enough to accommodate eight passengers and two crew members.
Additionally, a high-density design can accommodate up to 19 passengers and two crew members, which is commonly utilized for the longest routes.
Typically, the Global 6000 is designed with three seating sections, each with three windows on each side. Two more windows brighten the area between the forward and mid-cabin sitting areas, and two windows in the rear lavatory provide abundant natural light throughout the cabin. The Global 6000's exceptional cabin width allows the use of bigger seats than on many other long-range jets.
Bombardier Global 6000 General Information
| | |
| --- | --- |
| Classification | Ultra Long Range |
| Seats | up to 17 |
| Criuse Speed | 488 kts |
| Range | 7,707 mn |
| Interior Height | 6.25 ft |
| Interior Width | 7.9 ft |
| Interior Length | 48.35 ft |
If you need to charter a Bombardier Global 6000 aircraft, Monarch Air Group offers the highest standard of comfort and opulence. As you plan your trip, we will help you choose the airports for your departure and arrival, as well as the flight crew.
Along with route planning, we'll offer a wide range of in-flight and post-flight services. If you want to book a Bombardier Global 6000 private jet, contact us.
FAQs: Bombardier Global 6000 Private Jet for Charter
What Type of Private Jet is Bombardier Global 6000?
The Bombardier Global 6000 belongs to the ultra-long-range category of private jets.
When Should I Choose the Bombardier Global 6000 Charter Flight?
The Global 6000 airplane was created to assist you in accomplishing your goals, from holding a business meeting to having a good night's rest. When it comes to capability and range, the Bombardier Global 6000 is among the best in the industry. Nonstop flights between Aspen and London City Airport are now possible thanks to this improvement. Large business jets have earned their reputation as the top level of speed, range, and flight capability.
What Runway Length Does the Bombardier Global 6000 Need?
The Bombardier Global 6000 requires a runway of 5,820 feet to take off at sea level and 7,880 feet to take off from a runway 5,000 feet above sea level while having a relatively high maximum takeoff weight.
How Far in Advance Can I Charter the Bombardier Global 6000?
It takes about six hours to schedule a private flight on a Bombardier Global 6000. As soon as you confirm your reservation, please contact our experts, so we can tailor your Bombardier Global 6000 charter to your specific needs.