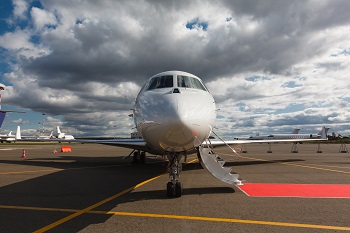 Third Party Audit
Understanding the need for an independent review or a "fresh eye" Monarch Air Group has established audit and review contracts with various third party consultants in order to be in full compliance with FAA-mandated regulations; we not only meet but exceed these standards due to our first class standards of quality control. This process encompasses both our external operations and our internal procedures and is conducted on a consistent basis. By contracting with unbiased third parties, we are able to perform comprehensive and frequent reviews at every level and maintain the good faith of our stakeholders and clientele.
Security – U.S. Operations
Based out of Ft. Lauderdale International Airport (FLL) with ramp access to SIDA (Security Identification Display Area) areas, Monarch personnel are screened by the TSA and DHS and submit to a federally mandated drug testing. We screen all passengers and crewmembers against the TSA no-fly list. We also maintain communication with the proper authorities to develop a secure and controlled environment at all times, both in the air and on the ground. Additionally, Monarch maintains a controlled office environment to accommodate the privacy of clients and sensitive projects.
Foreign Operations
Monarch Air Group coordinates with local authorities, representatives of the U.S. government and private security companies to ensure that every operation – including those in politically unstable regions – is conducted in a safe, secure and ethical manner while adhering to safety guidelines, national regulations and international protocols.
Monarch Air Group – Because Experience Matters.