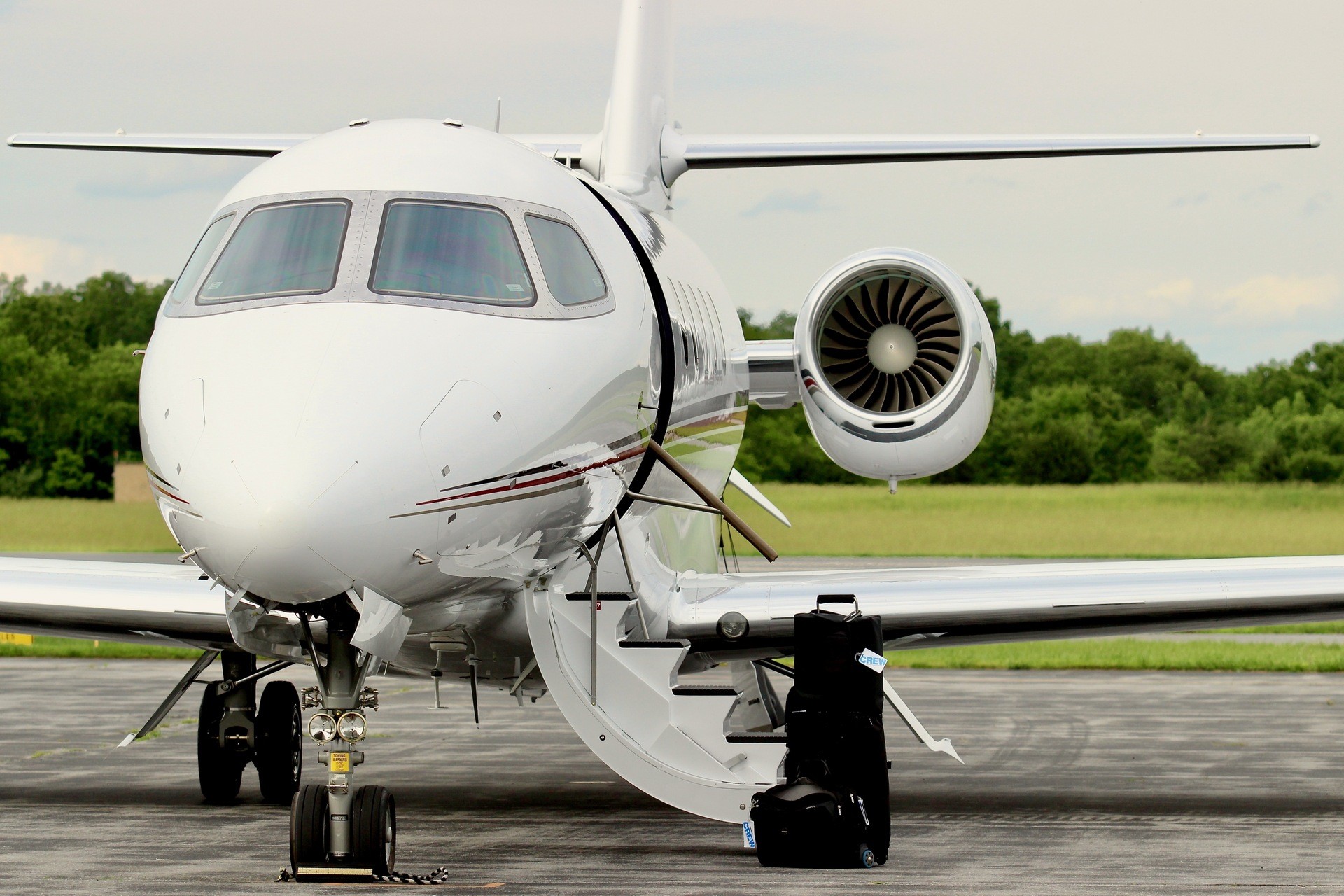 Monarch Air Group charters on-demand private, corporate, group, and luxury flights worldwide. We have access to over 6,000 aircraft at all times. Our experience allows us to locate the ideal aircraft for your destination, budget, and demands – from cost-effective and practical to luxury amenities.
We regularly fly to destinations throughout the United States, the Caribbean, and worldwide. Charter a private jet for your next business meeting in Shanghai or a romantic getaway to an isolated island. Monarch Air Group will provide the ultimate private charter flight experience regardless of your itinerary.
Charter Flights Quote
Private Charter Flights for Business
Private charter flights for business allow you to enjoy all the benefits of flying on a private jet. It's a quick way to save time and travel flexibility. An executive aircraft's spaciousness and comfort of private charter flights let you hold meetings with clients or colleagues or relax.
Business jet charter enables you to organize departure from separate VIP terminals and to pass all airport formalities in a simplified mode. Our charter experts are always on call so you can choose the perfect aircraft for a specific trip, domestic flight, or transcontinental journey.
Private Charter Flights for Vacation
Our team helps families, explorers, artists and musicians, solo travelers, and many other passengers find one-way private charter flights or plan complex itineraries.
Wherever you want to go, explore other cities, or go skiing, contact our team, and we'll charter a private jet to get you to your destination quickly. We are attentive to your preferences and travel plan through an easy booking process to meet and exceed your expectations.
Private Charter Flight for Group
A group charter is one of the best solutions for fast and convenient transportation for many people. Group private charter flights can be arranged at any convenient time for the customer, allowing you to choose many important transportation parameters. In 6 hours, we can get you on board a private charter jet, where you can enjoy comfort and style.
International Charter Flights
Monarch Air Group offers services worldwide, whether you're traveling from New York to New Zealand or from Houston to Hong Kong, with access to an extensive network of private jets. We can assist you in obtaining clearance to land in China to get you through customs in Paraguay without hindrance.
The aircraft we offer on private charter flights, such as Dassault Falcon 8x or Gulfstream G650, have soft leather seats and a comfortable cabin. Our charter experts are focused on providing the highest level of reliability for a seamless travel experience. Regarding global navigation and planning, using our countless international connections gives us the added advantage of planning trips abroad.
Charter Flight Cost and Pricing
Monarch Air Group offers transparent private charter flights cost. Charter flights price can range from $1,800 to $17,800 per hour. Rates for specific aircraft in each class may vary:
Turboprop $1,800 – $2,600
Light Jet $2,400 – $3,900;
Midsize Jet $4,200 – $6,400;
Super Midsize Jet $4,900– $8,100;
Heavy Jet: $7,200– $17,800.
In addition to the aircraft's hourly rate, the cost of private charter flight components is the number of flight hours, landing fees, fuel surcharges, and crew fees.
Why Charter Flights with Monarch Air Group
With Monarch Air Group, enjoy maximum comfort and first-class charter flight service on board. You get a reliable private aviation partner who will accompany you from the moment you book your private charter flight until you land at your destination.
Safety guarantee: in our work, safety is the top priority in private charter flights. Therefore, we offer the highest physical and cyber security and complete confidentiality.
Reliability: expect impeccably clean, reliable, functional, and comfortable cabins designed by leading manufacturers. We offer a wide selection of luxury aircraft maintained to the highest standards.
Luxury and comfort: Monarch Air Group private charter flights are designed to be luxurious, comfortable, and convenient, whether your goal is to relax or to work productively.
Cost-effectiveness: years of experience and reputation allow us to get the best charter flight prices. Therefore, you can always take advantage of the most economical travel solution. Our charter flight cost is always calculated individually, based on several parameters.
Experience: we have a unique depth of knowledge about private aviation, and we will find the right aircraft for you which is fast and easy to use. Monarch Air Group has more than ten years of experience transporting people worldwide, providing customized charter flight services.
Organizing private charter flights is crucial, so an acceptable price and quality service are among our main priorities. A systematic approach and detailed work allowed us to accumulate vast experience managing flights on private jets at a competitive cost and with the best service. As a result, we would love to add you to our valued list of frequent fliers – contact us today for a free quote!