Monarch Air Group provides private air charter in Denver, CO. Our clients benefit from top-notch service, unrelenting dedication to safety, wide selection of aircraft, and years of experience in chartering private jets. To obtain a free quote, please use our online quoting tool provided below, or call toll-free 1-877-281-3051.
Charter a private jet to&from Denver
Book a Private Jet Charter to and from Denver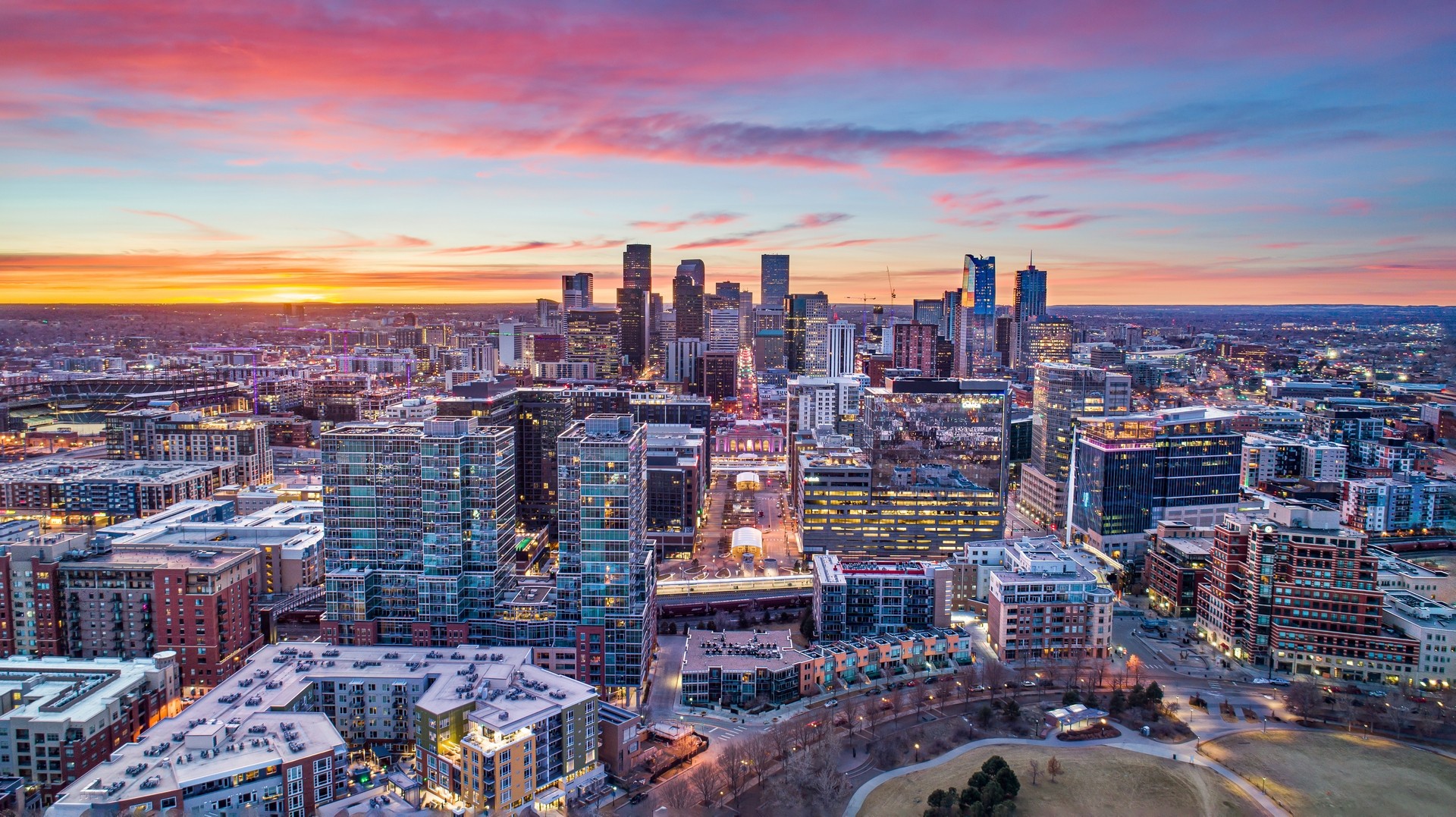 Monarch Air Group offers plenty of private jet charter options to and from Denver, Colorado.
Denver has over 22 airport choices in the vicinity of Denver and four airport options in Denver, all of which are located within a 50-mile radius of the city itself.
The main airports for travelers are Rocky Mountain Metropolitan Airport (BJC), Centennial Airport (APA), and Denver International Airport (DEN). Please, check out Monarch Air Group fleet page.
Denver's Places to Visit
At the foot of the Rocky Mountains is Denver, the largest city and capital of Colorado. It is a popular tourist destination and famous for its prime location. Named the "Mile High City", Denver is 5,280 ft. above sea level. Charter a private jet to Denver, which surprises you with a variety of places of interest, museums, nature preserves, and great restaurants.
Traveling by private jet to Denver, you can visit the Wings Over the Rockies Air & Space Museum, home to more than four dozen aircraft and spacecraft collections.
Denver's most popular tourist attractions include the Colorado State Capitol, Denver Art Museum, Denver Museum of Nature and Science, Denver Botanic Gardens, Elitch Gardens, Washington Park, Byers-Evans House, and Red Rocks Park, and Amphitheatre. Each year the city hosts Cinco de Mayo and the Velorama Colorado Festival, a mix of cycling and music that attracts tourists worldwide.
Airports for Private Jet near Denver
DEN, KDEN, Denver International Airport, Denver, CO
BJC, KBJC, Rocky Mountain Metropolitan Airport, Broomfield, CO
APA, KAPA, Centennial Airport, Denver, CO
WBU, KBDU, BDU, Boulder Municipal Airport, Boulder, CO
KFTG, FTG, Front Range Airport, Aurora, CO
LGM, Longmont Municipal Airport, Longmont, CO
FNL, KFNL, Fort Collins-Loveland Municipal Airport, Fort Collins, CO
Hotels in Denver
Embassy Suites Hotel Denver – Aurora, 4444 N Havana St., Denver.
Aloft Hotel Denver International Airport, 16470 East 40th Circle, Aurora.
Embassy Suites Hotel Denver – Aurora, 4444 N Havana St., Denver.
The Timbers Hotel, 4411 Peoria Street, Denver.
Crowne Plaza, 15500 East 40th Avenue, Denver.
Ambassador Hotel Aurora, 3300 North Ouray Street, Aurora.
FAQ for a Private Jet Charter Flights to Denver
Why choose a charter jet to Denver with Monarch Air Group?
Monarch Air Group provides private flights to and from Denver, offering luxury private jets that can be used for group flights and other categories of air charter. Through a personalized approach, our team will fulfill all of your requirements so that our services meet your expectations for Denver private jet charters. In addition, we make sure that the crew has the necessary experience to ensure that our clients are in safe hands throughout their journey. Call one of our agents with questions about charter jet Denver rentals.
How much does it cost to book a Denver private jet charter?
The cost of a Denver private jet hire can vary greatly depending on the aircraft size, destination, and many other factors. Payment is due upon acceptance of the offer, and your flight will be confirmed upon receipt of full payment. Upon request, our specialist will provide all essential detailed information on air charter Denver. Moreover, you can get an estimate for your flight using our private jet charter cost estimator.
Here are some approximate prices for private flights to Denver:
Charter a Private Jet to Denver from New York: from $24,210;
Charter Flights to Denver from Vegas: from $8,630;
Private Charter Flights to Denver from LA: from $11,270.
*Estimated price before taxes & fees.
What types of private jets can use for Denver charter flights?
We have access to a global fleet and can provide VIP jets, airliners, heavy, light, or turboprops at competitive prices. Choosing the right aircraft depends on the range, the level of comfort required, and the number of passengers for Denver charter flights. Then, you decide when to take off, where to land, who to take with you, and what you want to see on your private jet. Finally, we'll find a plane perfectly suited to your needs and desires.
| Aircraft type | Passengers | Non-stop range | Cruising speed | Intended use |
| --- | --- | --- | --- | --- |
| Light Jet | up to 6 passengers | about 700 – 2000 miles | 476 to 518 mph | for comfortable short- to mid-range distances |
| Midsize Jet | up to 10 passengers | about 1300 – 1500 miles | 422 to 541 mph | to fly nonstop from coast to coast |
| Super midsize Jet | up to 10 passengers | about 3.500 – 4.000 miles | 490 to 590 mph | for longer flights |
| Heavy Jet | up to 18 passengers | about 6.000 miles | 480 to 551 mph | traveling overseas in luxury for an intercontinental flight |
| Turboprops | up to 10 passengers | about 600 – 1.900 miles | 220 to 360 mph | for short- to mid-range flights |
| Ultra-Long Range Jet | up to 19 passengers | about 2,800 – 7,685 miles | 460 to 594 mph | for long-haul travels |
| Helicopters | up to 28 passengers | about 250 – 600 miles | 150 to 175 mph | for passenger and cargo transportation |
What are the benefits of flying on a Denver private jet?
Whether you're looking for a luxury jet for business or pleasure, our team can help with your travel plans. Renting a private plane has several undeniable advantages over commercial flights. First, we conduct rigorous safety checks on every aircraft to give our customers complete peace of mind on every trip. In addition to regular quality checks, we guarantee our customers the best private plane charter Denver experience. Our specialist is available to you 24/7 for all your questions.
Popular destinations near Denver by private jet
Broomfield – North of Denver's capital city, Broomfield is an essential center for high-tech, retail, and manufacturing industries.
Boulder – plays an essential role in various industries, including regional and local retail, high-tech industry, and business services.
Fort Collins – at the foot of the Rocky Mountains, has a rich agricultural heritage and diverse scenic beauty.
Colorado Springs – ranked among the country's top ten fastest growing cities, filled with fascinating history, breathtaking scenery, and rich aviation heritage.
Our clients travel on efficient and comfortable private jets. If you haven't found the answers to all your questions, you can contact our experienced and reliable team at any time or visit our air charter FAQ page.