Monarch Air Group provides private air charter in New York, NY. Our clients benefit from top-notch service, unrelenting dedication to safety, wide selection of aircraft, and years of experience in chartering private jets. To obtain a free quote, please use our online quoting tool provided below, or call toll-free 1-877-281-3051.
Charter a private jet to/from New York, NY
Here is why our customers choose us:
Private Jet Charter to New York City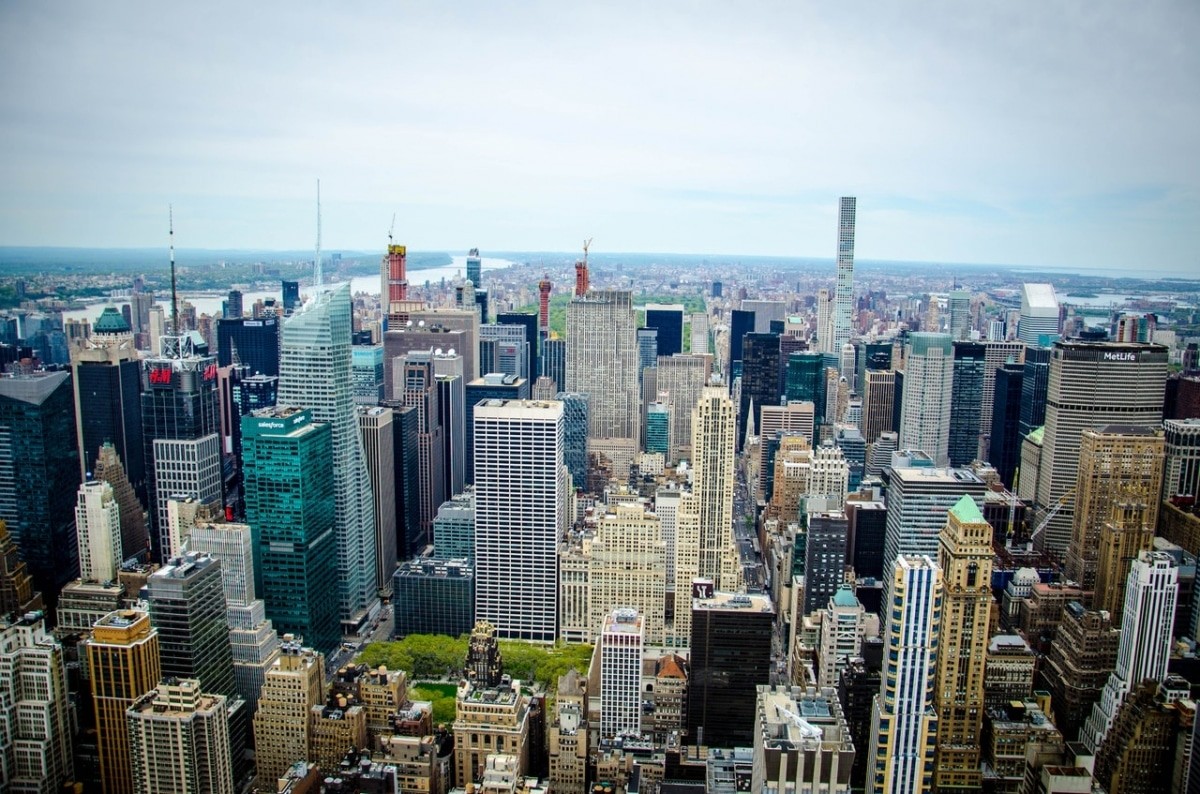 Monarch Air Group is the private jet provider of choice for top corporate executives, government officials, and jetsetters around the globe. For your next private jet charter to New York (TEB, HPN, FRG, JFK, LGA) allow us to select the ideal aircraft for your needs and budget and treat you to the VIP luxury experience you deserve.
Through select joint venture agreements, Monarch Air Group provides access to thousands of well-maintained aircraft, from twin-engine turboprops to jumbo jets. Popular choices include the Cessna Citation X, the Gulfstream G650 and the Bombardier Learjet 60XR, but the options are truly endless.
Charter Flights to New York
Monarch Air Group provides charter flights to New York for business and leisure travelers alike. With personalized service and luxury aircraft, your trip will be stress-free and unforgettable.
Once we select the ideal private jet for your next trip to NYC, we will then outfit it with an array of amenities to enhance your flight experience. Options include catering, Wi-Fi, massage chairs, digital entertainment systems, videoconferencing, outside mounted cameras and more. Whether you want to use your in-flight time to conduct business meetings and be productive, or to simply relax and enjoy the view with a flute of champagne, your wish is our command.
Our personnel are carefully screened and highly qualified, with years of industry experience and in-depth knowledge that sets us apart from the competition. Our signature boots-on-the-ground approach and worldwide strategic presence have rewarded us with such demanding repeat clientele as the U.S. Department of Defense, United Nations and the World Food Programme.
At Monarch, we take pride in exceeding industry standards in every arena, from pilot performance to aircraft maintenance to five-star customer service. Fly with confidence knowing that we are Wyvern and ARG/US certified and that our pilots have thousands of hours of flight experience. Our operators are standing by to assist you in booking your next private charter to NYC. Call us today for a free quote.
New York, NY Private Jet Rental Cost
On average, you can pay between $2,400 and $3,900 for a billable flight hour on a light jet, between $4,200 and $8,100 for a billable flight hour on a midsize and super-midsize jet, and between $7,200 and $17,800 for a billable flight hour on a heavy private jet.
Airports for Private Jet near New York, NY
LGA, KLGA, LaGuardia Airport, New York, NY
JFK, KJFK, John F. Kennedy International Airport, New York, NY
TEB, KTEB, Teterboro Airport, Teterboro, NJ
EWR, KEWR, Newark Liberty International Airport, Newark, NJ
HPN, KHPN, Westchester County Airport, White Plains, NY
MMU, KMMU, Morristown Municipal Airport, Morristown, NJ
ISP, KISP, Long Island MacArthur Airport, Islip, NY
Hotels in New York, NY
Smyth TriBeCa – a Thompson Hotel, 85 West Broadway, New York.
The Greenwich Hotel, 377 Greenwich Street, New York.
Crosby Street Hotel, 79 Crosby Street, New York.
Hotel on Rivington, 107 Rivington Street, New York.
The Nolitan Hotel, 30 Kenmare Street, New York.
Blue Moon Hotel, 100 Orchard Street, New York.
N U Hotel, 85 Smith Street, Brooklyn.
Best Western Bowery Hanbee Hotel, 231 Grand Street, New York City.
Union Square Inn, 209 East 14th Street, New York.
Millennium Hilton, 55 Church Street, New York.
FAQ: Private Jet Charter Flights to New York
Why choose a charter jet to New York with Monarch Air Group?
Monarch Air Group provides private flights to and from New York, exclusive service, and luxury private jets to suit your needs. Our team will meet all your requirements to ensure that our services meet your expectations for New York private jet charters. First, you decide your amenities, number of passengers, route, and crew on board. Then, call one of our agents to arrange your New York charter jet service.
How much does to charter a private jet to or from NYC?
The cost of a New York private jet is based on several factors. Among them are the chosen aircraft's model, the route's specifics, the order's urgency, and the number of passengers. If you could not find the required information on air charter New York, you can address it with our experts. Moreover, you can get a flight cost estimate by using a private jet charter cost estimator.
Here are some approximate prices for private flights to New York, NY:
Charter a Private Jet to NYC from Las Vegas: from $33,180;
Charter Flights to New York, NY from Miami: from $17,600;
Private Jet from New York to Bahamas: from $22,370;
Private Flights from New York to Seattle: from $35,710;
Private Charter Flights to NYC  from Los Angeles: from $31,200.
*Estimated price before taxes & fees.
What types of private jets can use for New York charter flights?
Monarch Air Group offers a wide range of private jets, VIP jets, airliners, and heavy, light, or turboprops at competitive prices. Our specialists will recommend the most appropriate aircraft based on your luggage requirements, number of passengers, and itinerary. Private, safe, comfortable New York charter flights are guaranteed for you from takeoff to landing.
What are the advantages of flying on a New York private jet?
Renting a private jet has some undeniable advantages over commercial flights. Our goal is to provide a world-class luxury private plane charter in New York. Rest assured that your travel plans are yours alone and that your privacy is paramount to us. Our specialist is available to you 24/7 for all your questions.
Popular Destinations near New York by private jet
Syracuse — offers entertainment and sightseeing for all tastes.
Ithaca — is known for its stunning natural beauty and dense forests with hiking and biking trails.
Long Island — an island often visited by New Yorkers who want to get away from the city to relax on the white-sand beaches.
Rochester — is a great place to visit and receives very rave reviews from private aviation clients.
Our clients travel on efficient and comfortable private jets. If you haven't found the answers to all your questions, you can contact our experienced and reliable team at any time or visit our air charter FAQ page.