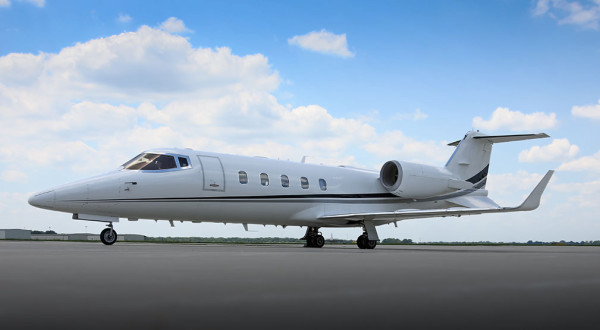 Distinguished as the last legacy Learjet, the Lear 60 is a mid-size cabin, medium-range business jet aircraft from Bombardier. One of the most popular midsize jets in the world, the Lear 60 is best known for its reliability, ability to climb high cruise levels and reach fast cruise speeds. With six or seven passengers and top cruise speeds, it offers a transcontinental range for some of the quickest long-range flights.
The Lear 60 can typically accommodate seven or eight passengers with a cabin height of 5.7 feet, a length of 17.7 feet, and a width of 5.9 feet. Designed specifically with space in mind, the Lear 60 is one of the largest jets within the Lear class and provides generous space for a relaxing flight. It also offers additional amenities such as fold-out work tables, TV/DVD entertainment systems, fax machine, microwave, airshow, mini-galley, and enclosed lavatory. One of the highest rankings for the economy and overall performance, the Lear 60 is an excellent choice for air charter.
For more information on chartering the Lear 60, price out your flight here for an instant quote.
Charter a Lear 60 private jet:
*Monarch Air Group does not currently operate the aircraft.