Monarch Air Group provides luxury private jet charters and exceptional customer service. Our team of charter experts works around the clock to get you to your destinations without delays or unnecessary stress. Contact us today to book your next private jet Global 7500 charter flight.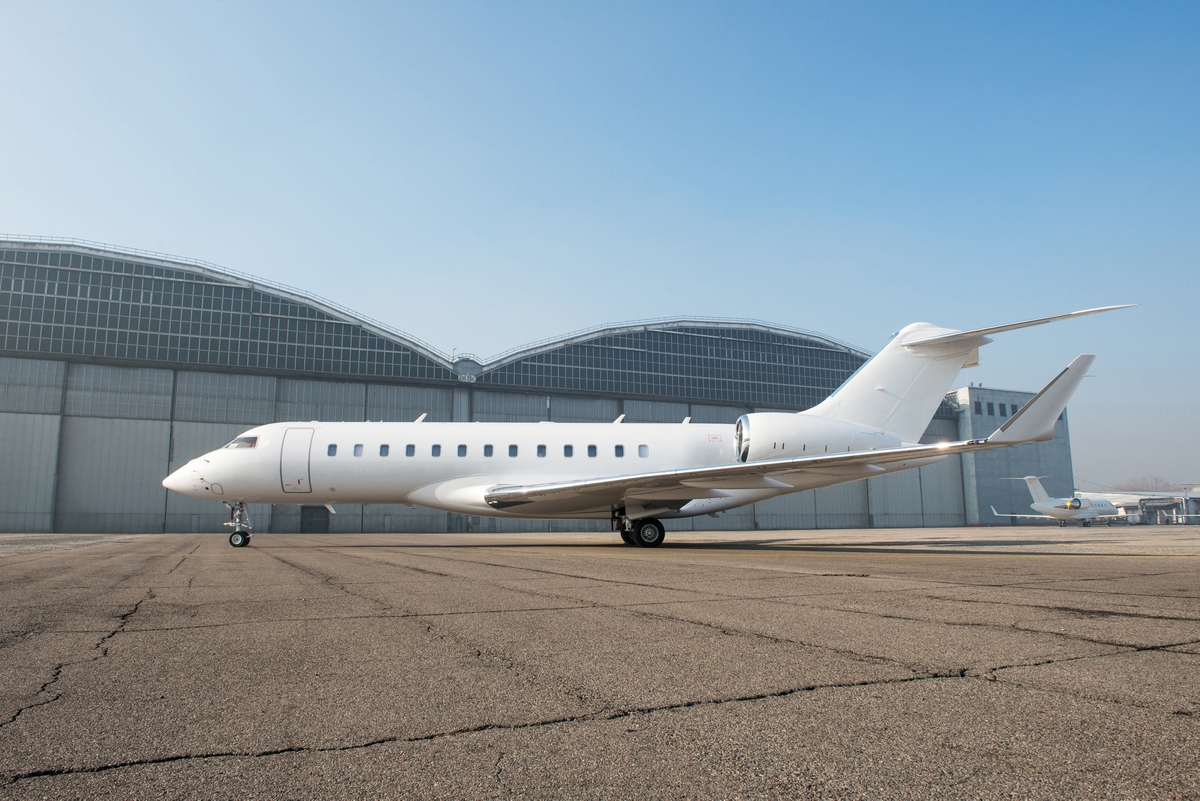 Bombardier Global 7500 Charter Flights
The latest model in the Global family of business jets, the Global 7500, from Canadian manufacturer Bombardier Aerospace, represents a new generation of long-range aircraft. Elevate your private flying experience with the charter jet Bombardier Global 7500 and discover unlimited freedom and luxury.
The Global 7500 private jet is made primarily of traditional aircraft alloys and has the largest cabin among ultra-long-range aircraft. All flight characteristics have been improved when designing the plane, including the reduced takeoff distance.
Bombardier Global 7500 Charter Cost
Chartering a Global 7500 private jet will cost from $16,000 – $19,000 per hour. The cost of renting a Bombardier Global 7500 may depend on the flight range, the number of additional services, the airport for landing, and others.
For Global 7500 charter rates and availability, please submit the flight request form below or call our agents.
Charter a Bombardier Global 7500 for Private Flights:
Global 7500 Overview
The Global 7500 long-range jet has an industry-leading range of 7,700 nautical miles. The 7500's advanced GE Passport engines, designed specifically for the business jet, deliver a top speed of Mach 0.925 and ensure a smooth flight.
The Global 7500 private jet is built primarily from conventional aircraft alloys, with composite materials used for the horizontal stabilizer, cowlings, and control surfaces. The area of the aircraft is significantly larger than that of the Global 5000 and 6000. Also, the Bombardier Global 7500 features a large cockpit, new generation engines with higher fuel efficiency, and low emissions compared to other aircraft of this class.
The business jet Global 7500 cockpit is equipped with advanced Bombardier Vision flight deck systems, including synthetic vision and augmented reality, touch screens with intuitive user interfaces, and low-weather land projection on the windshield.
Main advantages of the Bombardier Global 7500 jet charter:
Largest cabin in class;
Extra-large windows;
Crew rest area;
Cabin accessible baggage area.
Bombardier Global 7500 Interior

The Bombardier Global 7500 has four passenger areas and a crew rest area. The business jet is designed as an extension of your home and office, giving you the freedom to travel effortlessly wherever you plan to fly privately on Global 7500.
Due to Bombardier Global 7500 functional interior and modern conveniences, it is a good choice for a long-term private jet charter. On board the Global 7500 private jet, you will find the essentials and special gadgets for in-flight comfort. Additionally, it has a conference room or lounge, work offices with Internet access, a fully equipped kitchen, and a shower.
Bombardier Global 7500 General Information
| | |
| --- | --- |
| Classification | Ultra-long range |
| Seats | up to 16 |
| Cruise Speed | 0.85 mach |
| Range | 7,700 nm |
| Luggage Capacity | 18 cu ft |
| Interior Height | 6.2 ft |
| Interior Width | 8 ft |
With Monarch Air Group, you will travel in a luxurious and extremely comfortable environment, with the meals of your choice, in an atmosphere of privacy and surrounded by those passengers you want to take with you. We are ready to assist with your needs if you need additional services like hotel transfers or car rentals.
FAQS: Bombardier Global 7500 Private Jet for Charter
When Should I Choose the Global 7500 Charter Flight?
The Global 7500 boasts the most extended range among similar charters in its class. As a result, there is never a wrong time to private jet charter Global 7500 as a gold-standard aircraft. Customers who appreciate exquisite detail and unmatched comfort will want to use the Bombardier Global 7500 jet for business travel.
How Far In Advance Can I Charter the Global 7500?
Monarch Air Group's charter specialists work 24 hours a day, seven days a week, all year round. The Bombardier Global 7500 is ready for departure with 6 hours advance notice. Generally, it is best to begin planning a private flight on a Global 7500 a week in advance.
What Runway Length Does the Global 7500 Need?
The Bombardier Global 7500 requires a minimum of 1,767 meters for takeoff and 768 meters for landing. The aircraft can take off from relatively short runways, allowing you to hire a charter jet Global 7500, and land as close to your final destination as possible.