Monarch Air Group provides Cessna Citation X charter for private flights to any airport worldwide. Our aviation consultants are always ready to advise you on private jet charters and other business aviation services.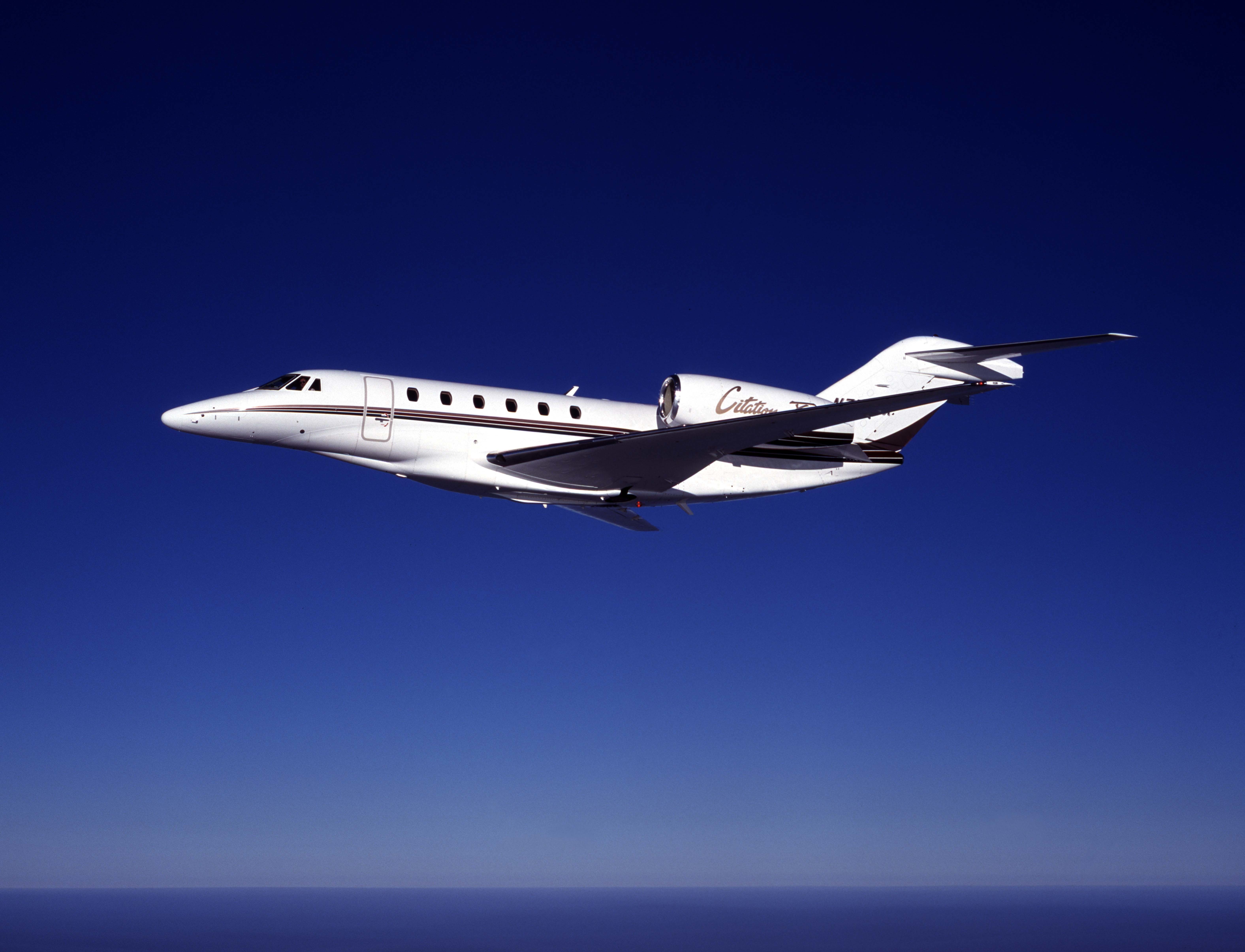 Cessna Citation X Charter Flights
The leader in the American manufacturer's Cessna Aircraft jets range, the Citation X super-midsize jet is the fastest transcontinental business aircraft that can fly at near-sonic speeds. Thus, when charter a Cessna Citation X private jet, passengers save about 1 hour on transcontinental flights.
The Cessna Citation X jet charter is suitable for various work and leisure-related tasks. Moreover, the Citation X private jet has an impressive range capable of taking customers from Seattle to Miami or New York to Los Angeles.
Cessna Citation X Charter Cost
Chartering a Citation X jet will cost from $6,500 per hour. The Cessna Citation jet rental cost may depend on the flight range, the airport for landing, the number of stops, additional services, and others.
For Cessna Citation 750 X price and availability, please submit the flight request form below or call our agents.
Charter a Citation X For Private Flights:
Cessna Citation X Overview
The Citation X jet is extremely popular in the private aviation segment. Special attention was paid to developing ideal aerodynamic qualities when designing this aircraft. As a result, the 750 Citation X can take off and land in bad weather with strong crosswinds and limited visibility. With its ability to fly at high speeds and high altitudes, Citation X airplane consumes less fuel than other super midsize jets.
With twin-turbocharged Rolls-Royce engines, clever engineering, and remarkable aerodynamics, the Cessna Citation X corporate jet has become one of the most successful aircraft in business aviation history. The cockpit is equipped with the latest Garmin G5000 avionics and synthetic vision system to enhance piloting comfort and safety. Three widescreen displays with synthetic vision technology make up the primary and multifunctional flight display.
The Citation X jet can take off and land in bad weather with strong crosswinds and limited visibility. Due to state-of-the-art navigation and control systems, the aircraft is approved for operation in the world's most challenging airports, such as London City.
Main advantages of the Cessna Citation X jet charter:
Certified by the FAA (Federal Aviation Administration);
Fully equipped bar;
Hot and cold beverage and food service on board;
Integrated restrooms.
Cessna Citation X Interior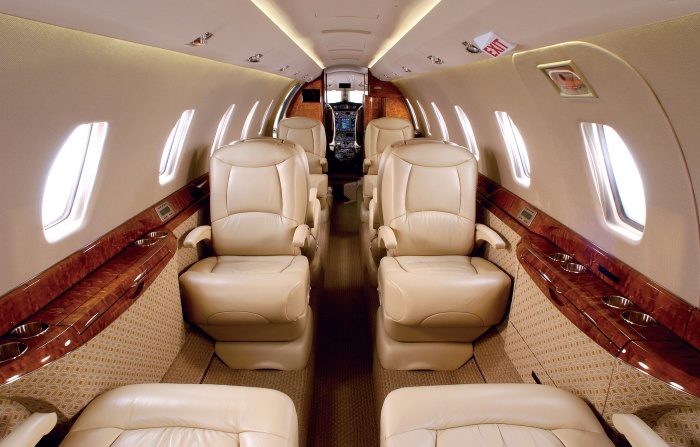 Citation X boasts one of the most comprehensive, spacious, and luxurious interior layouts. Options include multi-cabin bays, extra storage, communications centers, flight attendant seating, and intercontinental galleys.
The Citation X jet cabin also seats up to 9 passengers in ample, comfortable executive-style seating with full recline capabilities. The full galley accompanies catering trays and fine china, all within arms reach. The large washroom is behind sliding doors and has a vanity. The lavatory has a spacious room to double as a dressing room and holds a large closet to store garment bags. The 750 interior provides maximum comfort to make every flight enjoyable and productive. Furthermore, a spacious luggage compartment is located in the aircraft's tail section and is isolated from the cabin.
High-speed Internet access, in-flight public address systems, and satellite phones are at passengers' disposal. Touch screen control of the cabin lighting, curtains, temperature control, audio, and video entertainment. On board, passengers can fully work and conduct meetings and negotiations. Cessna 750 Citation X interior combines exceptional functional features with a pleasant and relaxing flying experience.
Cessna Citation X General Information
| | |
| --- | --- |
| Classification | Super Midsize Jet |
| Seats | 7-9 |
| Cruis Speed | 604 MPH |
| Range | 3,300 nm |
| Luggage Capacity | 82 cu. ft. |
| Interior Height | 5.7 ft |
| Interior Width | 5.6 ft |
Monarch Air Group offers the highest level of service for a private flight on a Cessna X jet worldwide and luxurious amenities for work and pleasure. The Citation X charter can be customized, allowing you to keep busy as you fly privately.
FAQS: Cessna Citation X Private Jet for Charter
When Should I Choose the Citation X Charter Flight?
The Cessna Citation X jet charter provides safe and discreet transportation for a VIP or small group of people and can be tailored to various needs. The aircraft can effectively handle both short trips and international flights and is unparalleled in speed and efficiency. A charter flight on Citation X guarantees privacy and security for travelers who desire the confidentiality of private travel.
How Far In Advance Can I Charter the Citation X?
To arrange a private jet flight on Citation X, it is best to contact us 6 hours before your flight. Then, we will analyze your needs and create the right environment for you to work or relax.
What Runway Length Does the Cessna Citation 750 X Need?
The Citation 750 X corporate jet can take off and land on shorter, harder-to-reach runways, allowing more airports worldwide. The aircraft requires a minimum runway length of 5,000 ft for takeoff and a runway length of 3,400 ft for landing.