Monarch Air Group provides Falcon 7x charter for private flights to any airport worldwide. Our aviation consultants are always ready to advise you on private jet charters and other business aviation services.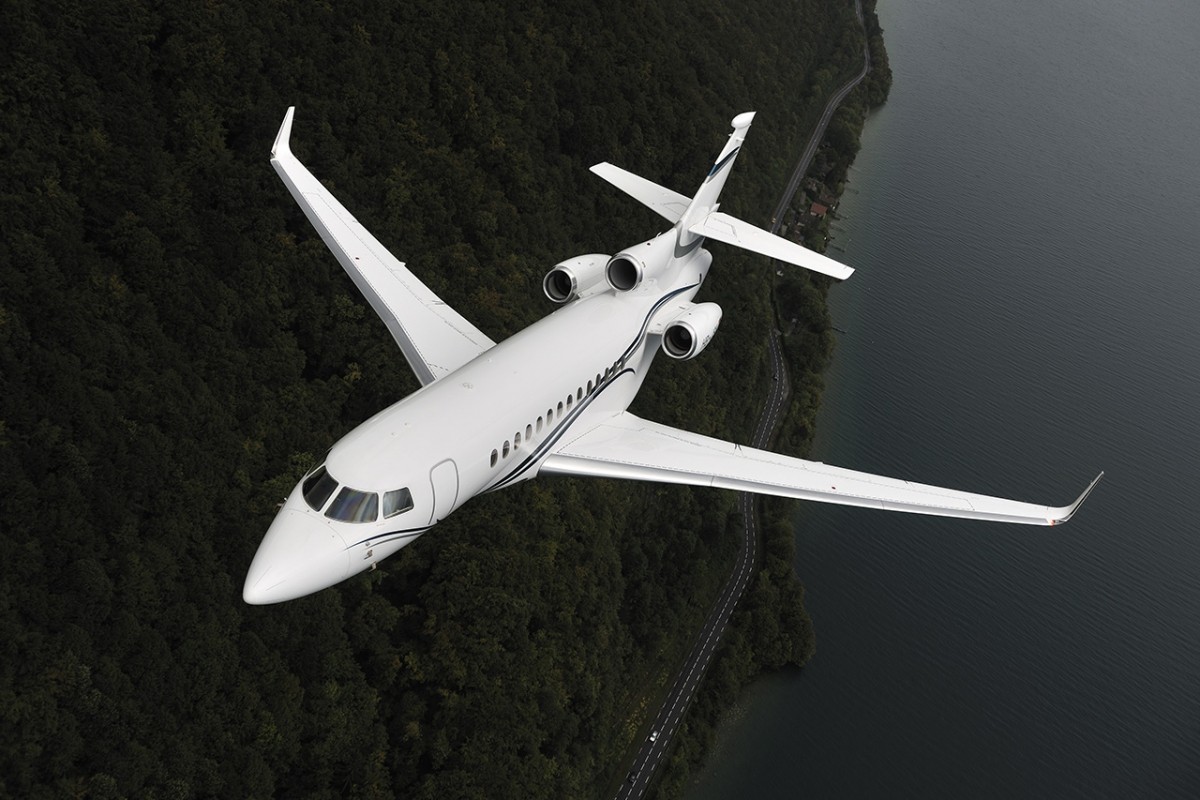 Dassault Falcon 7X Charter Flights
A modern ultra-long-range business jet, the Dassault Falcon 7X can fly between virtually all of the world's most famous city pairs. Furthermore, with the Falcon 7X private jet charter, the individual needs of passengers will be taken into account to ensure the best possible private travel experience.
The Falcon 7X private jet impresses with its advanced technology and spectacular technical features. The three-engine configuration allows for shorter transoceanic flights and shorter travel times while enjoying all the benefits of private travel on the Dassault Falcon 7X.
Dassault Falcon 7X Charter Cost
Chartering a Falcon 7X private jet will cost between $9,000 and $13,500 per hour. The cost of renting a Falcon 7X may depend on the flight range, the airport for landing, the number of stops, additional services, and others.
For Falcon 7X charter rates and availability, please submit the flight request form below or call our agents.
Charter a Falcon 7X for Private Flights:
Falcon 7X Overview
Popular in the business aviation segment, the Falcon 7X is designed entirely with digital technology. The Falcon 7X private jet has been designed with a digital flight control system, proven reliable and comfortable, enhancing overall flight safety.
The unique flexibility of the Falcon 7X jet allows it to perform a variety of missions. The aircraft is designed to fly up to 5,950 nautical miles and will easily take you from New York to Jeddah or from Seattle to Shanghai. Three Pratt & Whitney Canada PW307A turbofan engines take the Dassault Falcon 7X private aircraft to a new level of performance and efficiency.
Together with the significant power of the engines, the larger wing area enhances safety, enables travel without landing across the ocean, and allows for confident takeoffs at high-altitude airports and airports with elevated ambient temperatures.
Main advantages of the Falcon 7X jet charter:
Longest range in class;
Large baggage compartment and cabin;
Wi-Fi;
Superior onboard technology.
Falcon 7X Interior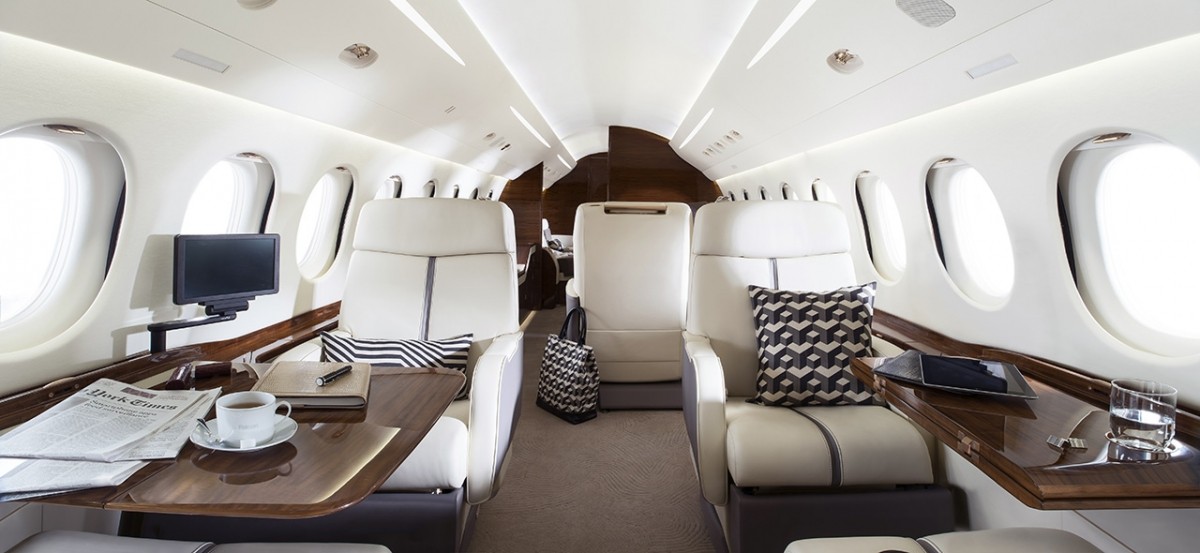 The aircraft's passenger cabin consists of three cabins, allowing you to adapt your Falcon 7X charter flight to your needs. There is a kitchen in front of the aircraft, a luggage compartment, and a toilet room in the tail. The comfortable length and width of the cabin provide plenty of room for you to relax or work during your Falcon 7X charter.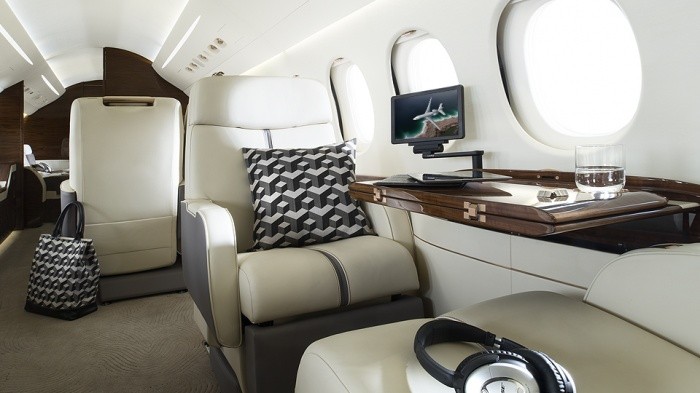 Created for long flights, the business jet 7X is your office away from the office. On board are a system for making satellite phone calls, ample space for meetings in the air, and Internet access throughout the flight. You can control the climate and lighting in the cabin from individual consoles installed near each passenger seat. The latest integrated entertainment and cabin management system allows high-quality audio and video content broadcast throughout the cabin.
Falcon 7X General Information
| | |
| --- | --- |
| Classification | Ultra-long range jet |
| Seats | 12 |
| Cruise Speed | 0.80 Mach |
| Range | 5,950 nm |
| Luggage Capacity | 140 cu ft |
| Interior Height | 7.4 ft |
| Interior Width | 9.2 ft |
Whether traveling for business or pleasure, Monarch Air Group has the experience you need to meet your needs with a Dassault Falcon 7X jet charter. You also have the freedom to determine and adjust your departure time, as well as several other efficient and luxurious benefits of private air charter Falcon 7X services.
FAQs: Falcon 7X Private Jet for Charter
When Should I Choose the Falcon 7X Charter Flight?
A Falcon 7X charter is popular among business leaders and corporate executives for fast flights between distant cities, like Brussels to Los Angeles. With Falcon 7X private plane, you can travel comfortably with unrestricted luxury amenities.
How Far In Advance Can I Charter the Dassault Falcon 7X?
To arrange a private jet flight on the Falcon 7X, it is best to contact us 6 hours before your flight. That way, we can better consider your requirements and provide better value and lower prices for the aircraft.
What Runway Length Does the Falcon 7X Need?
The Falcon 7X business jet can call at hundreds of airports, including airports with hot and high conditions, steep approaches, and noise restrictions. It is the only aircraft in its class capable of reaching New York City from London City Airport.
Dassault Falcon 7X for Group Charters
A group charter on a Falcon 7X is ideal if you need to transport a large group of passengers for a business meeting or conference. You will not have to wait in line to check in, and the aircraft will always leave on schedule according to the passenger's schedule. On board the Falcon 7X private jet, organizing any necessary meals and conditions for rest or work is possible.