The Dassault Falcon 2000 is a French Business jet and a member of Dassault Aviation's Falcon business jet line, and is a twin-engine, slightly smaller development of the Falcon 900.
Charter a Falcon 2000LXS private jet: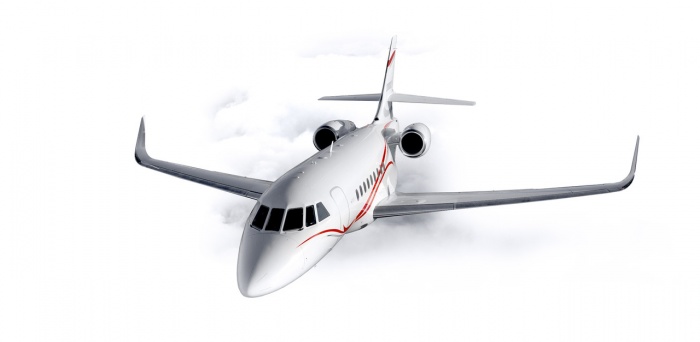 The latest iteration is the 2000LXS combines the range and amenities of the Falcon 2000LX with the short field capabilities of the Falcon 2000S.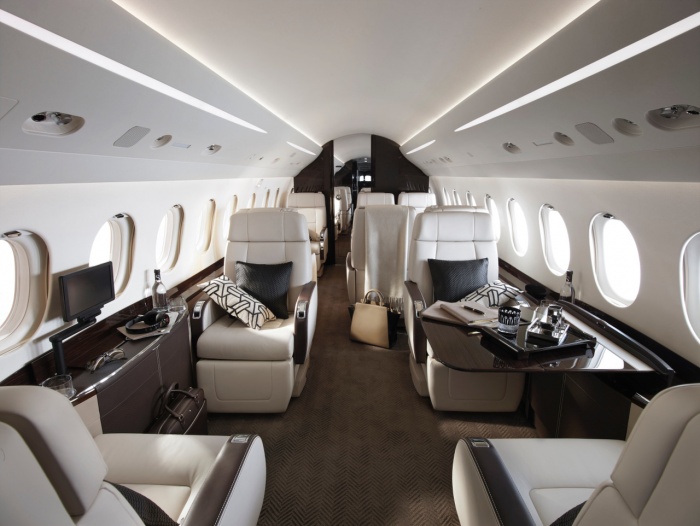 Passenger Capacity: up to 10 passengers (std config)
Max Range: 4,750 NM
Max Operational Speed: 0.84 Mach
Cabin Height: 6.2 ft
Cabin Width: 7.7 ft
Cabin Length: 26.17 ft
Baggage Capacity: 1,024 cu ft
As on the 2000S, the LXS is highly engineered to reduce takeoff and landing distances. Additionally Dassault's engineers found ways to remove over 300 pounds from the wing structure, even with the addition of winglets, and more than 100 pounds from the cabin interior. It is estimated with full fuel the LXS will still have a six-passenger range of 4,000 nm.
At 7 feet 8 inches the Falcon 2000LXS cabin is wider than many of it's competitors, offering true comfort for 10 passengers on an eight-hour flight. With 6 feet 2 inches of headroom, passengers can stand comfortably and move around easily. The 2000LXS's cabin also includes a variety of improvements including better soundproofing that reduces noise by two decibels.
The Falcon 2000LXS is designed to be one of the most environmentally friendly Falcons built. It has a wing that is designed to reduce fuel costs and emissions. Its clean, optimized shape reduces drag and lowers fuel consumption.
For charter rates and availability of the Falcon 2000LXS, please submit the below flight request form, or call our agents 24/7 at 1-877-281-3051