Monarch Air Group provides private air charter in France. Our clients benefit from top-notch service, unrelenting dedication to safety, wide selection of aircraft, and years of experience in chartering private jets. To obtain a free quote, please use our online quoting tool provided below, or call toll-free 1-877-281-3051.
Charter a private jet to&from France
Book a Private Jet Charter to France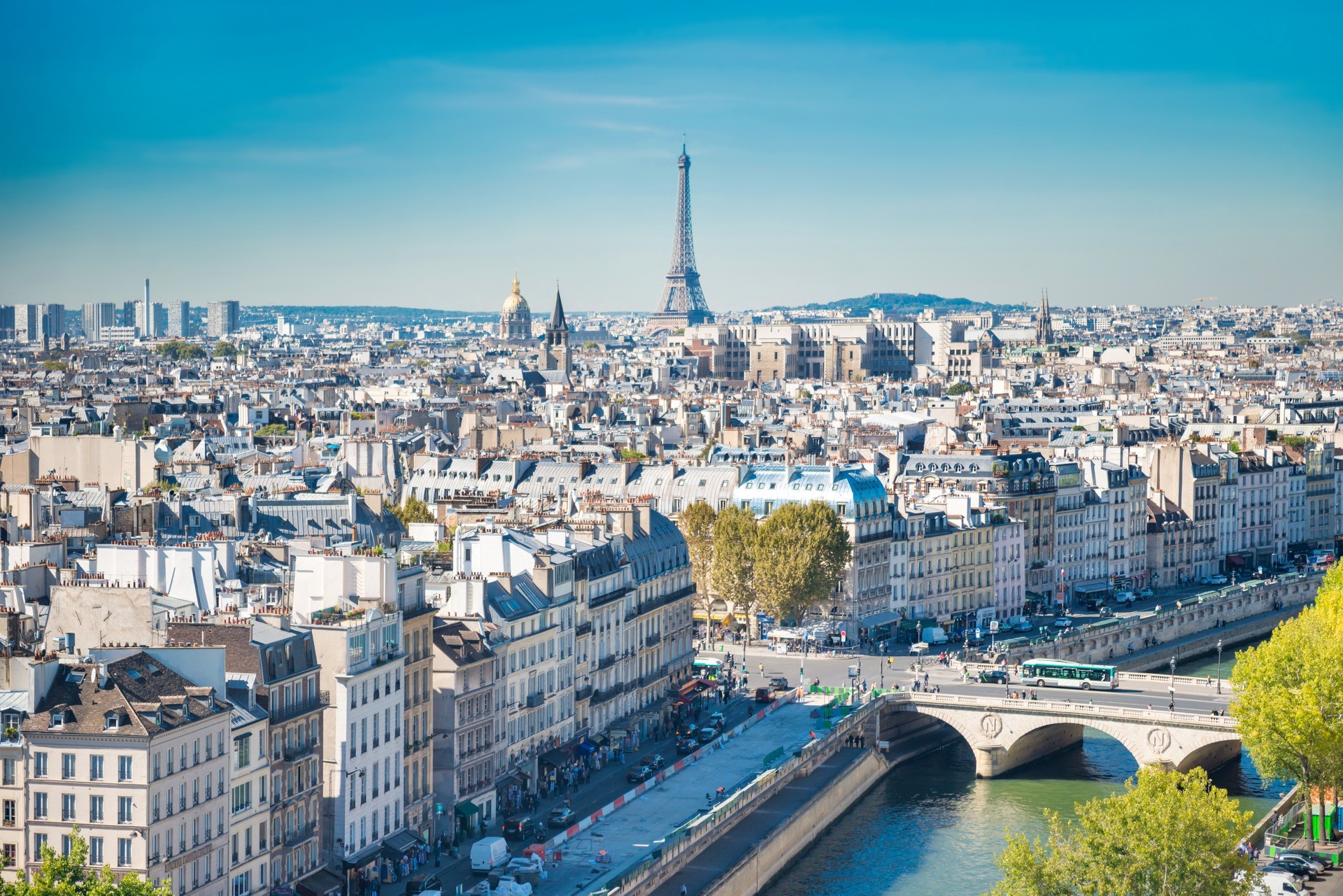 Monarch Air Group provides private jet charter flights in and out of France.
Western Europe is home to a unique and magical country, France, which attracts millions of tourists from all over the world. And, indeed, there is something to see, where to relax and get a lot of unforgettable experiences on a private jet flight to France. It is impossible not to fall in love with it and to list all its advantages – it is better to see and feel everything yourself.
France is the most significant transnational state, bordering Spain, Belgium, Switzerland, Italy, Germany, and other major European countries. The country is divided into 18 regions, each ready to offer exceptional amenities and entertainment for an unforgettable vacation with a charter France.
A journey through France is worth starting with Paris. Tourists come here to see the Mona Lisa by Leonardo da Vinci, the breathtaking panoramas of the city, hundreds of museums, and the stunning architecture of different ages and styles. In the south of France, nestled in the beautiful port city of Marseille, which welcomes travelers on private charter flights to France, azure bay, and romantic streets. You can get acquainted with the country's culinary art by visiting Lyon, the most important economic, industrial and cultural center. Finally, bohemian vacationers often choose Nice, a place of complete relaxation on the shores of the Mediterranean Sea.
Plan a charter flight to France in the most favorable period to make your vacation exciting. The central part of the country, like Paris, is best visited in May or September, and the northern areas in summer or early fall. However, fantastic beaches, stunning nature, and magnificent architecture are available to tourists all year round.
Popular Private Jet Charters in France
France's Private Jet Airports within 70 miles
BOU, Bourges, Bourges;
CFE, Aulnat, Clermont-Ferran;
CHR, Chateauroux, Chateauroux;
LIG, Bellegarde, Limoges;
MCU, Gueret (Lepaud), Montlucon;
NVS, Nevers, Nevers, France;
VHY, Charmeil, Vichy;
XPZ, Harbour, Saint Tropez.
FAQs: Private Jet Flights to France
Why choose a private jet to France with Monarch Air Group?
Monarch Air Group specializes in air charter and offers complete solutions for private jet flights in France. For business or pleasure, we offer a personalized France jet charter service and planes for all occasions and destinations. Choose France's private charter flights and exceptional service for discerning travelers.
How much does it cost to charter a plane to France?
The price of a France charter jet can vary significantly depending on the size of the France jet, the origin of the flight, the destination, and other factors. Therefore, each customer deserves our utmost attention so that we will calculate a price for each trip. You can get an approximate price estimate using our private jet charter cost estimator or an exact quote for charter flights in France from our experts. Private jet rates range from $1,300 per hour for a turboprop to $13,000 per hour for a luxury jet.
What types of private jets can use for France charter flights?
Monarch Air Group offers a wide range of jets in France, depending on the number of passengers, flight distances, and level of comfort you wish to have on board. Once you let us know your itinerary and number of passengers, we will put together a selection of suitable jets for the France air charter service.
What are the advantages of flying on a France private jet?
Renting a France private jet charter allows you to make the most of your free time and experience an uninterrupted journey without queues, delays, or other stresses. Private plane charter France gives you the benefits of owning a private jet at a fraction of the cost and provides access to thousands of remote airports.
Our clients travel on efficient and comfortable private jets. If you haven't found the answers to all your questions here, you can contact our experienced and reliable team at any time or visit our air charter FAQ page.