Monarch Air Group provides private air charter in Dijon, France. Our clients benefit from top-notch service, unrelenting dedication to safety, wide selection of aircraft, and years of experience in chartering private jets. To obtain a free quote, please use our online quoting tool provided below, or call toll-free 1-877-281-3051.
Charter a private jet to and from Dijon, France
About Dijon, France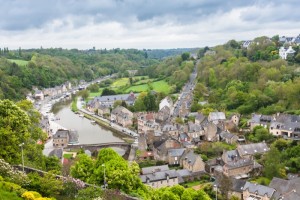 Monarch Air Group offers private jet charter services to and from Dijon, France. Located in the centre of the Cote d'Or department, in eastern France, Dijon is an industrial city and regional capital. It is situated 194 miles southeast of Lyon and 199 miles northeast of Paris.
Known for its mustard, it is among the most fascinating small cities in France. The historic center of Dijon boasts many glazed rooftops, preserved medieval streets, half-timbered houses, the Saint Benign Cathedral, and the Palace of the Dukes of Burgundy.
With its rich culture, Dijon offers many cultural activities, including a plenty of museums and annual festivals. Every three years Dijon hosts an international flower show called Florissimo. Dijon is home to world-class wines and tasty cuisine, attracting visitors from all over the world especially from Europe. Dijon is served by the Dijon Bourgogne Airport situated just six km south of the town center of Dijon.
Dijon Airports within 70 miles
1. DIJ, Dijon, Dijon, France
2. DLE, Tavaux, Dole, France
3. ZFJ, Rennes, Rennes, France
Hotels in Dijon
1. Holiday Inn Dijon, Parc De La Toison D'or, 1 Place Marie De Bourgogne, Dijon
2. Holiday Inn Express Dijon, Rue de la Glacière, Saint-Apollinaire
3. Vertigo Hotel, 3 Rue Devosge, Dijon
4. Grand Hotel La Cloche Dijon – MGallery Collection, 14 Place Darcy, Dijon
5. Hôtel des Ducs, 5, rue Lamonnoye, Dijon
6. Hôtel Le Jura Dijon, 14 Avenue Maréchal Foch, Dijon
7. Hotel Mercure Dijon Centre Clémenceau, 22 Boulevard de la Marne, Dijon
8. Hotel Wilson, 1 Rue de Longvic, Dijon
9. Le Jacquemart, 32 Rue Verrerie, Dijon
10. Hôtel du Chapeau Rouge Dijon, 5 Rue Michelet, Dijon
11. Quality Hotel Du Nord Dijon, Place Darcy, Dijon
12. Hotel Victor Hugo, 23 Rue des Fleurs, Dijon
13. Hôtel Kyriad Prestige Dijon Centre, 22 Avenue Maréchal Foch, Dijon
14. Hôtel La Bonbonnière, 24 Rue des Orfèvres, Dijon