Monarch Air Group provides private air charter in Toulouse, France. Our clients benefit from top-notch service, unrelenting dedication to safety, wide selection of aircraft, and years of experience in chartering private jets. To obtain a free quote, please use our online quoting tool provided below, or call toll-free 1-877-281-3051.
Charter a private jet to&from Toulouse, France
About Toulouse, France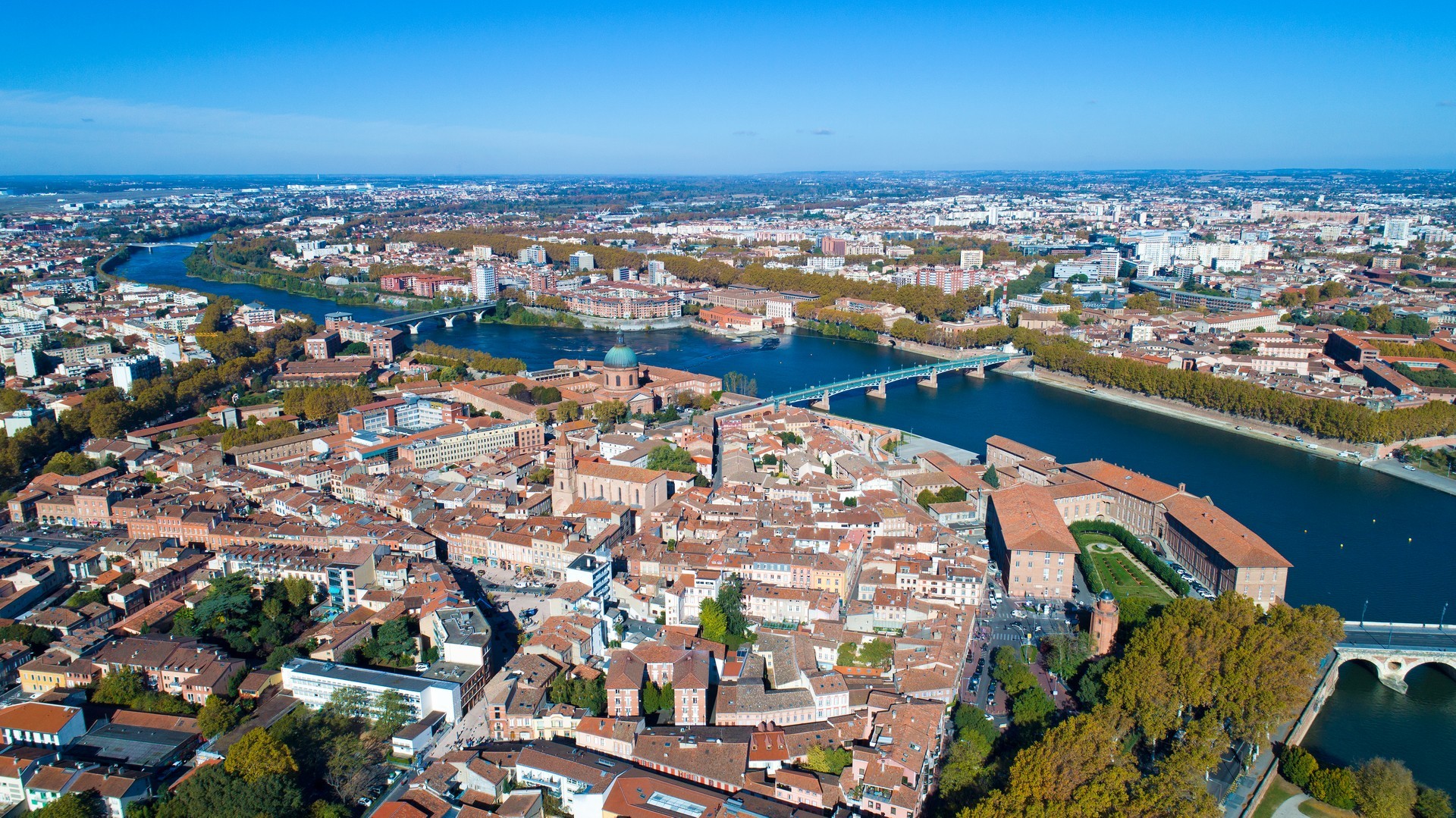 Monarch Air Group offers private jet charter services to and from Toulouse, France.
Located in southwestern France on the Garonne River, Toulouse is a city and the capital of the Midi-Pyrénées region, the largest metropolitan region in France. It's also the capital of the Department of Haute-Garonne. The city is situated 438 miles south of Paris, 152 miles southeast of Bordeaux, and 60 miles west of Carcassonne. Its strategic geographic location in the middle of a triangle between the Atlantic Ocean, Mediterranean Sea and the Pyrenees Mountains, made Toulouse one of the important commercial, cultural and education centers in France.
The city's economy is mainly supported by aerospace, information technology, electronics, and biotechnology. Toulouse is home to the headquarters of Airbus S.A.S. and the National Center for Space Research (CNES), as well as to the University of Toulouse, one of the oldest universities in Europe.
Often referred to as the "Ville Rose" that means the Pink City, Toulouse boasts distinctive red brick architecture. It is one of the most attractive cities in the country, which has buildings of architectural importance, rich culture, museums, gardens, galleries, squares, restaurants and markets shops. The most popular tourist attractions include the Cathedral of Saint Etienne, the Capitole, the Basilica of St. Sernin, the Augustins Museum, the Georges Labit Museum, the Museum of the History of Medicine, the Paul Dupuy Museum and others. The Crown of Southern France, Toulouse is one of France's popular tourist destinations, drawing visitors from all parts of the world especially from other European countries.
The city is served by Montauban Airport (XMW), Muret-Lherm Airport (LRH) and Toulouse-Blagnac International Airport (TLS), which provide private charter flights to both business and leisure travelers around the world.
Toulouse Map