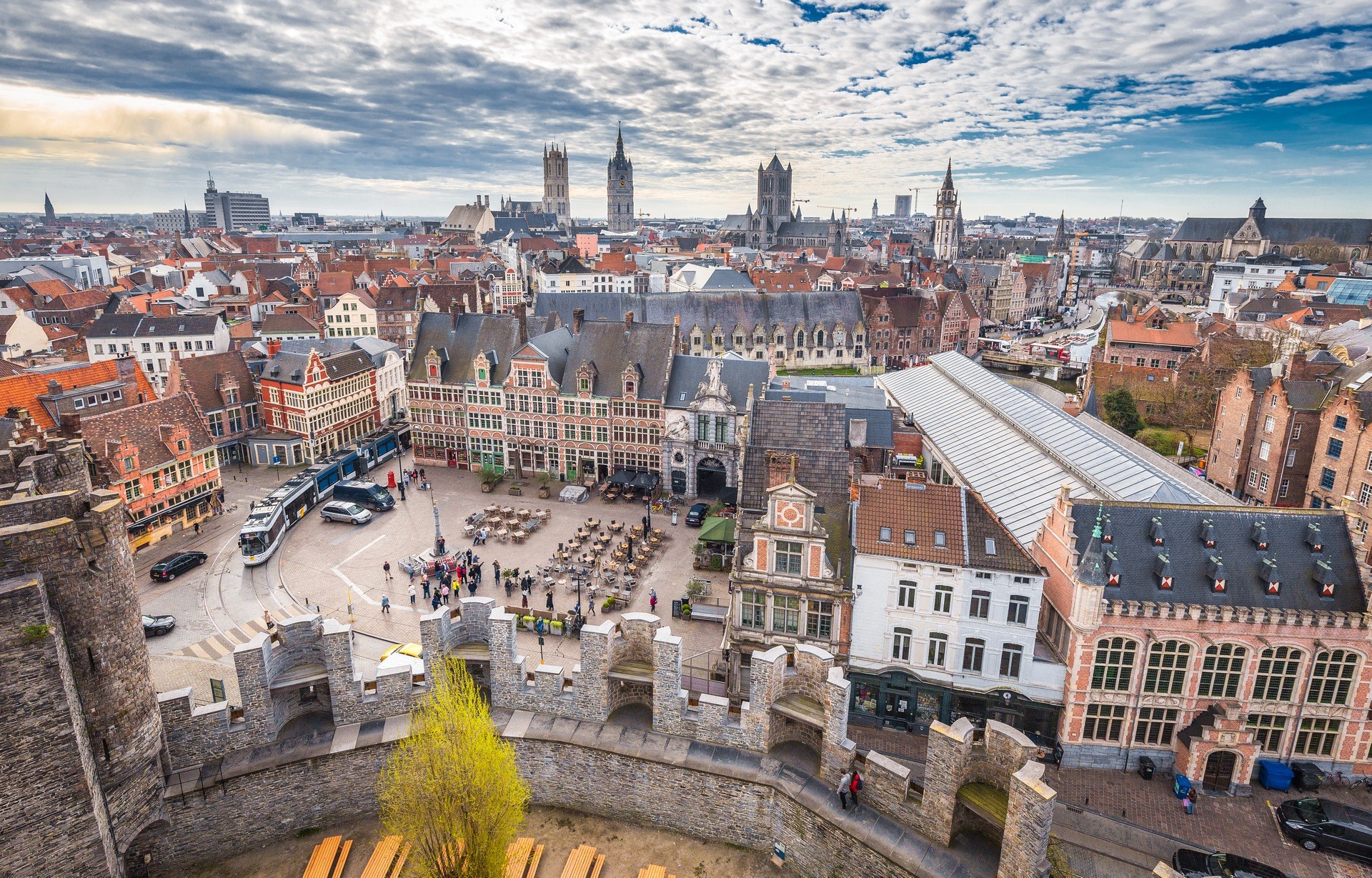 Situated in Belgium's Flanders region, Ghent is the country's second-largest city and a hub of European culture with a delightful mix of modern and historical attractions.
Modern Ghent is known as the "Medieval Manhattan" because of its well-preserved buildings that were constructed during the Middle Ages when it was an important European city-state. In Ghent, the mix of old and new is most striking at Gravensteen Castle ("Castle of the Counts") where visitors can marvel at the 12th Century castle and watch the city's modern tram zoom past its front gates.
Ghent is a pedestrianized city and has little vehicle traffic. Bicycles are the transportation method of choice. Visitors quickly become accustomed to hearing more peaceful sounds in the city that include birds chirping in the trees, the sound of bicycle bells that announce friendly alerts to pedestrians and people who are enjoying each other's company. Throughout town, spaces that were once reserved for cars have been reclaimed as 'living streets' and inviting squares for Ghent citizens and visitors to enjoy.
Belfry of Ghent
When visitors first arrive in the city, they visit the Belfry of Ghent to familiarize themselves with the city's layout. The belfry is the city's tallest tower at 91 meters (298.5 ft). The view of Ghent's red-tiled roofs and bustling city streets from the top of the belfry is a stunning site. The belfry provides onlookers with a view of the old city center and two other landmark medieval towers, Saint Bavo Cathedral and Saint Nicholas' Church. The belfry is one of the Belfries of Belgium and France and was named a UNESCO World Heritage Site.
Gravensteen Castle ("Castle of the Counts")
The 12th Century Gravensteen castle is one of the main attractions in the city. Translated from Dutch, its name means "Castle of the Counts." Tales of the castle extend back to the time of the Roman occupation when there was a settlement on the bank of the River Lys. After plundering by the Vikings, the Counts of Flanders built the stone castle in 1180 AD as an imposing symbol of their power and military strength. It served as a residence of the Counts of Flanders until 1353. After this time, it was re-purposed as a court, prison, mint and even served as a cotton factory. It was restored between 1893–1903 and is now a museum and major landmark in the city.
Scenic Waterways
Ghent is a thriving port city. Since the 11th Century, ships have been docking along the Graslei and Lorelei Rivers. Today, residents and visitors enjoy casual walks along the waterfront and relaxing with a glass of wine at a waterside café to enjoy the sight of colorful boats passing by.
Ghent's picturesque water settings include seven scenic waterways that are ideal for an afternoon boating excursion. A boat tour is a fantastic way for visitors to learn about the history of Ghent and become acquainted with the city's iconic landmarks, including the Vleeshuis Butcher's Hall and the Castle of Counts.
Saint Bavo Cathedral (Sint-Baafs Cathedral)
Saint Bavo Cathedral is one of Ghent's tallest structures at 89 meters tall (292 ft.) This church was built in the Gothic architectural style and was named for Saint Bavo of Ghent. Inside the cathedral is one of Ghent's most prized possessions, the Ghent Altarpiece.
The Ghent Altarpiece, better known as 'The Adoration of the Mystic Lamb,' is an 18-panel painting completed by the Van Eyck brothers in 1432. According to the church, the imagery on the panels evokes scenes from the bible. They also include a portrait of Joos Vijd and his wife Elisabeth Borluut, who commissioned the altarpiece. The painting is said to have a mysterious glow. This masterful illusion was created with transparent paint and other techniques used by the Van Eyck brothers that give the painting an otherworldly glow.
St. Michael's Bridge
When visitors step onto St. Michael's bridge, they'll be captured by a dramatic view of Ghent. From this iconic bridge, visitors can watch boats glide down the river and marvel at its intriguing architecture adorned with a bronze statue of St. Michael with a dragon at his feet. Visitors quickly realize why Ghent is referred to as the Medieval Manhattan because all three of Ghent's iconic towers can be seen from the bridge.
Private Jet Options for a Private Charter to Ghent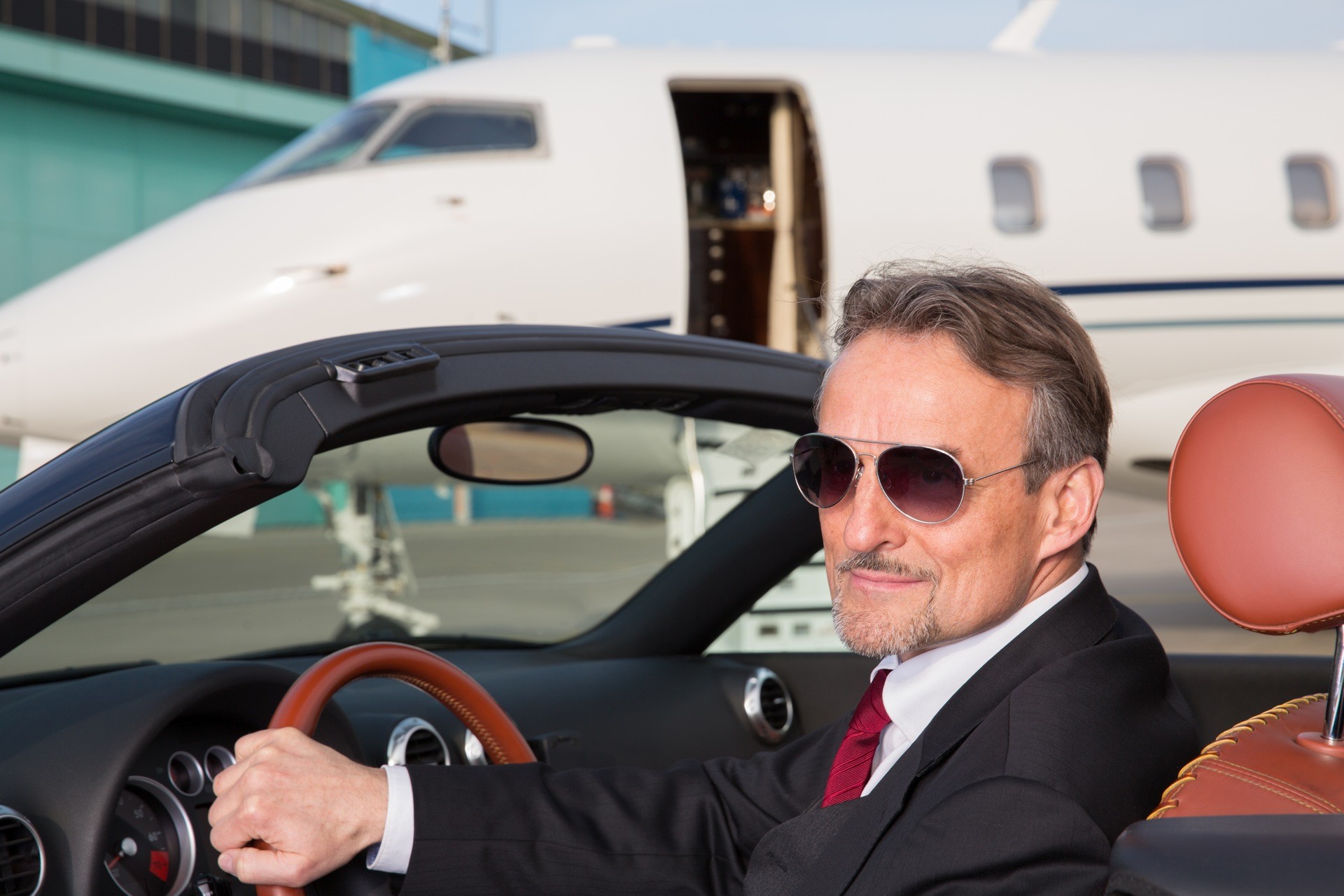 A private jet can be matched to any custom itinerary for a charter flight to and from Ghent and other European destinations. Midsize jet and Light jet options are ideal for domestic flights in Europe.
Midsize jet options include the Gulfstream G150, Learjet 60XR and Cessna Citation XLS+.
The Gulfstream G150 is one of the top-performing private jets in its class. The G150 can accommodate up to eight passengers. The cabin's thoughtful design includes plenty of space to work productively and plan adventures in Ghent. The G150 has 50 cubic feet of baggage capacity.
The Learjet 60XR is an excellent option for medium-range charter flights. The jet's fast climb rate also makes it ideal for operating out of smaller airports in Europe. Passengers can sit back and enjoy a smooth flight and a comfortable cabin environment. The 60XR's baggage capacity is 48 cubic feet.
The pleasant cabin interior of the Cessna Citation XLS+ makes Cessna jets popular with our European private charter clients who enjoy the manufacturer's masterful blend of form and function. Warm or cool color palettes and natural finishes blend seamlessly into Cessna's state-of-the-art functionality. The XLS+ features 90 cubic feet of baggage capacity.
Midsize jets typically include digital entertainment, a galley and Wi-Fi for in-flight entertainment.
Light jet options include the Hawker 400XP, Learjet 31 and Cessna Citation Ultra.
The Hawker 400XP is a popular option not only because of its agile performance. Its coveted flat floor and oval fuselage maximize usable cabin space, a feature sought-after by our charter clients who travel with their pets. The jet's large windows allow natural light to bring a warm, inviting feeling to the cabin. The 400XP has 53 cubic feet of baggage capacity.
The Learjet 31 meets and exceeds the rigorous performance standards of the private jet industry. The Learjet 31 can operate at an altitude up to 51,000 feet, the highest operating altitude of any private aircraft. At higher altitudes, this agile jet can fly fast, save fuel and provide passengers with a smooth flight. This Learjet is not just a top-performing aircraft, its modern cabin is designed to enhance the private flying experience. The Learjet 31 has a baggage capacity of 40 cubic feet.
Cessna's Citation Ultra is a great option for a weekend getaway to Ghent. Known as an entry-level aircraft, this jet is popular with charter clients who are exploring the conveniences of private flying for the first time, especially the time-saving convenience of utilizing Europe's smaller airports. The Citation Ultra has 26 cubic feet of baggage capacity.
Light jets typically include digital entertainment, a galley and Wi-Fi for in-flight entertainment.
In conclusion, Ghent is a blend of modern and historical attractions. The city's Medieval landmarks and scenic waterways are popular attractions for private jet travelers who want to explore Belgian culture and a city that has been an important part of the story of Europe for centuries. When visitors explore the Belfry of Ghent, the grounds of Gravensteen Castle and historical landmarks on Ghent's scenic waterways, they will come away from their experienceswith fond memories of a modern city rooted in European history and a deep appreciation of Belgian culture.
A professional on-demand private charter coordinator will help you select the best jet options to suit your travel requirements to Ghent including seamless transportation to and from the airport.
Choose Monarch Air Group
Monarch Air Group provides domestic and international private air charters. Our clients benefit from top-notch service, unrelenting dedication to safety, wide selection of aircraft, and years of experience in chartering private jets. To obtain a free quote, please use our online quoting tool provided below, or call toll-free at 1-877-281-3051.