Monarch Air Group provides private air charter in Ghent. Our clients benefit from top-notch service, unrelenting dedication to safety, wide selection of aircraft, and years of experience in chartering private jets. To obtain a free quote, please use our online quoting tool provided below, or call toll-free 1-877-281-3051.
Charter a private jet in Ghent:
About Ghent, Belgium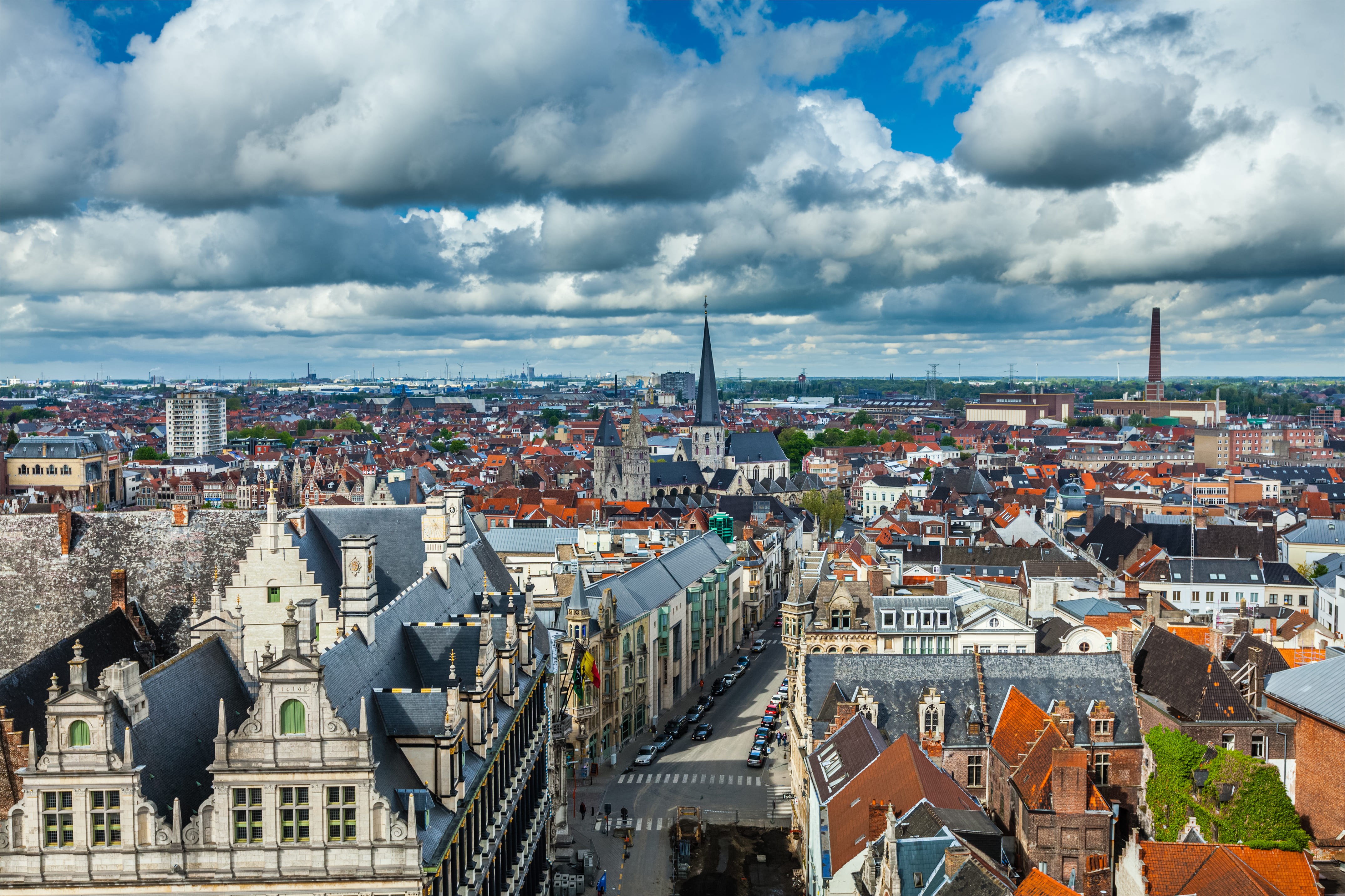 Monarch Air Group offers a great variety of private jet charter options to and from Ghent, Belgium.
The largest city and capital of Belgium's East Flanders province, Ghent is a municipality in the Flemish Region, the second largest municipality in the country. It is a port city and home to the Ghent Festival that lasts 10 days and attracts up to a million visitors annually. The International Film Festival of Ghent is also held in Ghent.
Ghent boasts impressive medieval architecture. The center of the city is the largest carfree area in the country. The major tourist attractions are the Cathedral of St. Bavo, Gravensteen, Town Hall, the Belfry, Old Market Area, Museum voor Volkskunde, Ruins of Sint-Baafsabdij, Vismarkt and Kraanlei, Museum of Ghent, Museum of Fine Art, Korenlei, and Graslei.
The nearest major airports to Ghent are Antwerp International Airport located 64 km from the city center, Ostend-Bruges International Airport located 66 km from the city, and Brussels Airport located 66 km from Gent. The airports provide domestic and international flights.
Ghent Airports within 70 miles
1. ANR, Deurne, Antwerp, Belgium.
2. BRU, Brussels Airport, Brussels, Belgium.
3. BZM, Woensdrecht, Bergen Op Zoom, Netherlands.
4. CRL, Charleroi Brussels South, Brussels, Belgium.
5. GLZ, Gilze-Rijen, Breda, Netherlands.
6. GNE, Ghent, Ghent, Belgium.
7. HZB, Merville/Calonne, Hazebrouck, France.
8. KJK, Kortrijk, Kortrijk, Belgium.
9. KNO, Knokke/Het Zoute, Knokke/Het Zoute, Belgium.
10. LIL, Lesquin, Lille, France.
11. OBL, Zoersel, Zoersel, Belgium.
12. OST, Ostend/Bruges International Airport, Ostend, Belgium.
13. OVG, Overberg (FAOB), Overberg, Belgium.
14. RTM, Rotterdam Zestienhoven, Rotterdam, Netherlands.
15. WOE, Woensdrecht, Woensdrecht, Netherlands.
16. XDB, Lille Europe Rail Svc, Lille, France.
17. XFA, Lille Flanders Rail Sv, Lille, France.
Hotels in Ghent
1. Best Western Hotel Chamade, Koningin Elisabethlaan 3, Gent.
2. Sandton Grand Hotel Reylof, Hoogstraat 36, Gent.
3. Hotel Carlton, Koningin Astridlaan 138, Gent.
4. Hotel Harmony, Kraanlei 37, Gent.
5. ibis, Limburgstraat 2, Gent.
6. Ghent Marriott Hotel, Korenlei 10, Gent.
7. Hotel Cathedral, Sint-Jacobsnieuwstraat 87, Gent.
8. Ghent River Hotel, Waaistraat 5, Gent.
9. Hotel Orion – Gent, Krijgslaan 181, Gent.
10. Hotel Onderbergen, Onderbergen 69, Gent.
11. Hotel Novotel Gent Centrum, Hoogpoort 52, Postadres : Goudenleeuwplein 5, Gent.
12. Hotel NH Gent Belfort, Hoogpoort 63, Gent.
13. Astoria Hotel Gent, Achilles Musschestraat 39, Gent.