Boasting the longest cabin in its class, the Citation Ultra makes the cabin appear even longer by strategically placing mirrors in the its cabin. The design includes seamless panels along the walls and leather upholstery. Indirect lighting, a fully enclosed lavatory and individual entertainment screens create even more comfort for its passengers.
Charter a Citation Ultra private jet:
The Ultra is truly a versatile jet with increased power and storage space that can hold more than 1,400 pounds and can accommodate up to 8 passengers in a double club arrangement. Faster than its predecessors, it is a gem that will please owners and charter clients for many years to come.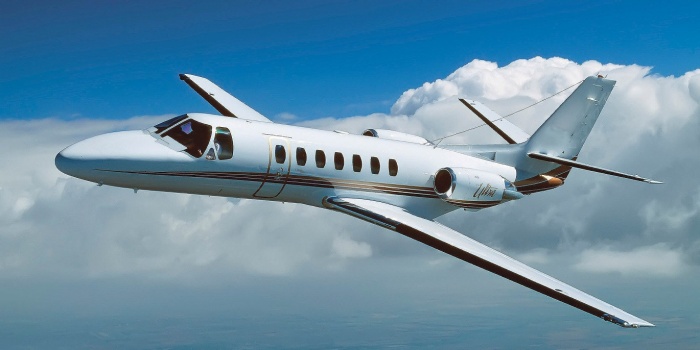 Citation Ultra Dimensions
Passenger Capacity: Up to 7 passengers (standard configuration)
Max Range: 1,651 NM
Max Operation Speed: 430 kts
Cabin Height: 4.8 ft
Cabin Width: 4.8 ft
Cabin Length: 17.3 ft.
Baggage Capacity: 67 cu ft.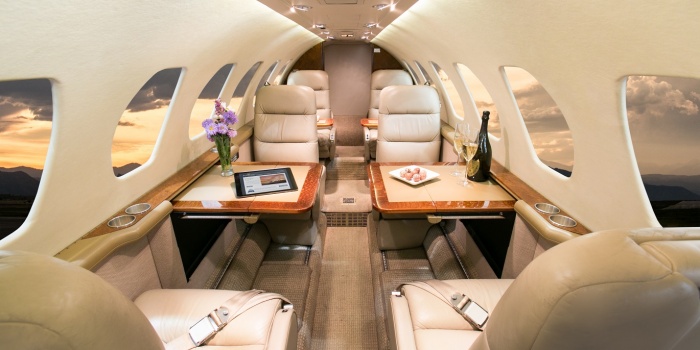 For Citation Ultra charter rates and availability, please submit the flight request form or call our agents at 1-877-281-3051 for 24/7 support.