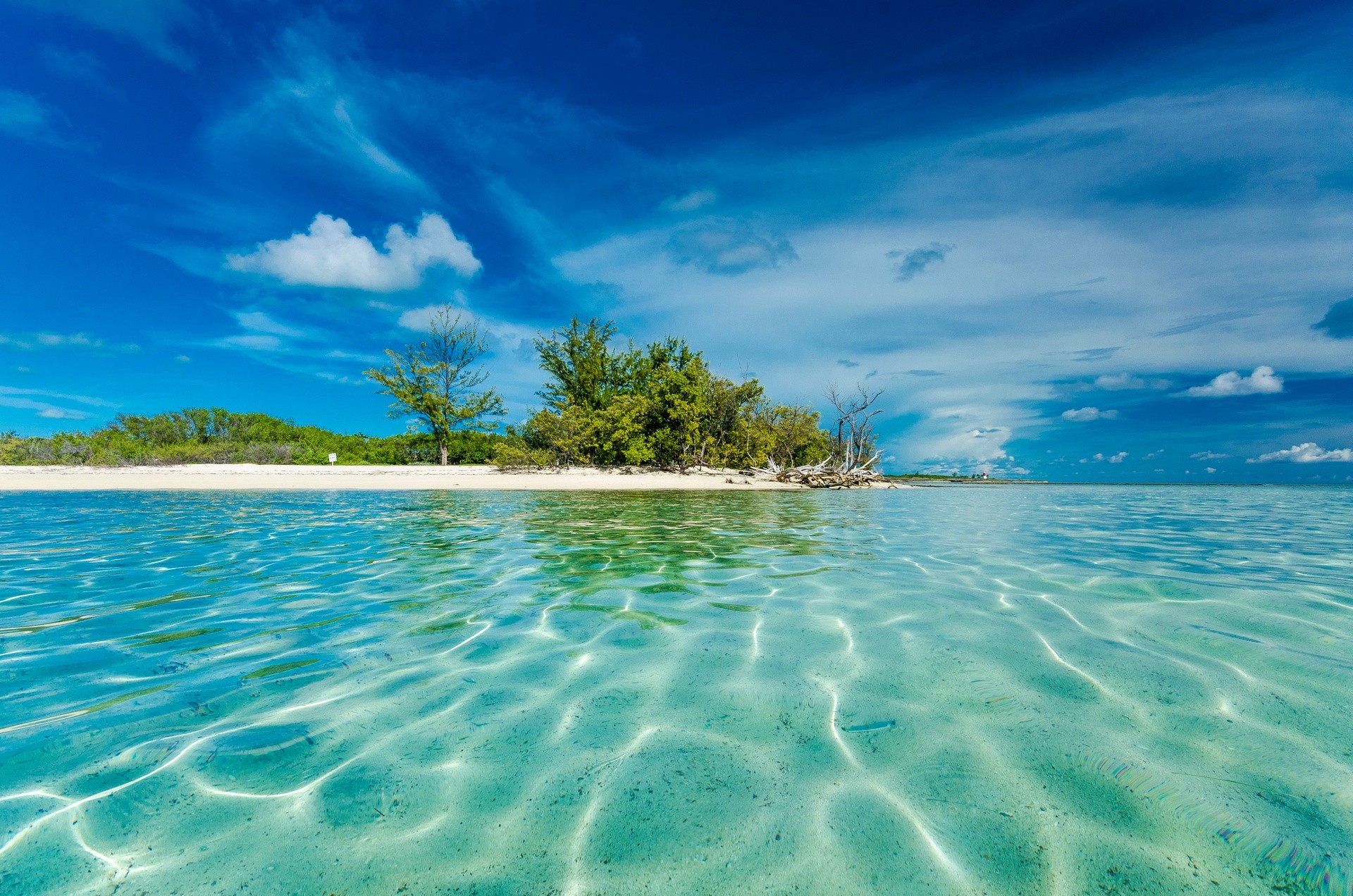 The Bahamas is a unique island destination with some of the most sought-after fishing, diving, and eco-tourism spots in the world. Shaped by natural elements over time into nature's masterpieces, 700 islands make up the Bahamas. No matter which islands visitors choose to explore in this eco-paradise, they will discover unspoiled white sand beaches, clear turquoise waters, and shallow coral reefs teeming with marine life.
In quaint towns, visitors are greeted with warm Bahamian hospitality. Locals share the story of their rich cultural heritage through handmade crafts, traditional recipes made with locally harvested seafood, and the annual celebration of Junkanoo, a lively Caribbean carnival. In this island paradise, a world away from the stress of everyday life, leisure travelers will enjoy an authentic Caribbean experience surrounded by nature's tropical beauty.
Below we share five popular islands in the Bahamas to consider adding to your itinerary and a few options for your privately chartered flight in a turboprop aircraft.
1. The Abacos
Situated in the northern Bahamas, the Abacos are a favorite destination for boaters, divers, and fishing enthusiasts. The two main islands in the island chain are Great Abaco and Little Abaco. Great Abaco's clear, shallow waters are host to colorful colonies of soft corals, sea caverns, and underwater wrecks. At the northernmost tip of the Bahamas, Walkers Cay is a famous spot for diving with spectacular coral formations and dramatic underwater seascapes.
Marsh Harbour is the center of commercial activity in the Abacos and is home to more than 6,000 residents. As visitors stroll to the market or marina, they will notice the town's casual island charm, despite being a busy hub for tourism and trade.
Airports Serving the Abacos
| Location | Airport Name | Airport Code | Runway Length (ft) |
| --- | --- | --- | --- |
| Marsh Harbour | Marsh Harbour Airport | MYAM | 6,100 x 100 |
| Sandy Point | Sandy Point Airport | MYAS | 4,500 x 100 |
| Spanish Cay | Spanish Cay Airport | MYAX | 14/32: 4,402 x 70, Gravel |
| Treasure Cay | Treasure Cay Airport | MYAT | 6,900 x 150 |
Bimini is situated just 50 miles off the coast of Florida where Florida's Gulf Stream meets the Bahama Banks. Settled in the early 1920s, Bimini is made up of three islands (North Bimini, South Bimini, and East Bimini) that attract divers and fishing enthusiasts from around the world. Most residents live on North Bimini in Bailey Town. Nearby Alice Town is a hive of activity, buzzing with lively restaurants, shops, and bars.
Bimini was once home to famed author Ernest Hemingway from 1935-1937. During his stay on the island, Hemingway wrote "Islands in the Stream" and sections of "To Have and Have Not". Hemingway was attracted to Bimini for its solitude, but also because he enjoyed sport fishing for marlin. Today Bimini still attracts leisure travelers with its rich history, diverse geology, and the allure of fishing for the prized marlin.
Airports Serving Bimini 
| Location | Airport Name | Airport Code | Runway Length (ft) |
| --- | --- | --- | --- |
| Bimini | South Bimini Airport | BIM | 5,600 x 100 |
When Eleuthera was founded three centuries ago, it became the first permanent European settlement in the New World.
There are countless ways for leisure travelers to explore Eleuthera's unbridled natural beauty. Visitors recharge their spirits by soaking up the sun on one of Eleuthera's secluded beaches or exploring hidden caves and shallow coral reefs along the shoreline. In town, guests will notice lush tropical greenery that frames the island's colorful New England architecture.
Other popular attractions on Eleuthera include horseback riding on Harbour Island's famous Pink Sands Beach, exploring the rocky tidepools of Queen's Bath, and for intrepid explorers, plunging into Sapphire Blue Hole, a natural phenomenon formed as early as the last Ice Age.
Airports Serving Eleuthera 
| Location | Airport Name | Airport Code | Runway Length (ft) |
| --- | --- | --- | --- |
| Governor's Harbour | Governor's Harbour Airport | MYEM | 8,500 x 150 |
| North Eleuthera | North Eleuthera Airport | MYEH | 8,500 x 150 |
| Rock Sound | Rock Sound Intl. Airport | MYER | 7,200 x 150 |
The Exuma islands are an archipelago of 365 tiny islands and cays scattered over a 120-mile area. Once a favorite hideout for real-life pirates, the Exuma islands attract leisure travelers with its hidden coves, hideaways, and some of the best rum cocktails in the Bahamas.
The largest islands in the archipelago are Great Exuma and Little Exuma. The deep harbor of Georgetown, Exuma's capital, is the site of the Family Island Regatta, the race of Bahamian-made sailboats.
One of the most popular attractions is hanging out in the crystal-clear shallow water with the island's famous swimming pigs. Other activities on Exuma include snorkeling in the famous Thunderball Cay. Back on shore, visitors will find photogenic Bahamian rock iguanas basking in the sun.
Exuma is also home to the 176-acre Exuma Cays Land and Sea Park, established over 60 years ago as the first land and sea preserve in the world. Since then, wildlife has thrived in the preserve, and it has become a coveted eco-destination. Wildlife enthusiasts who come to this natural oasis can observe wildlife in a pristine environment and marvel at spectacular scenery filled with unspoiled beaches, caverns, blue holes, and shallow offshore reefs.
Airports Serving Exuma
| Location | Airport Name | Airport Code | Runway Length (ft) |
| --- | --- | --- | --- |
| Great Exuma Island -George Town | George Town Airport | MYEG | 5,000 x 90, Asphalt |
| Great Exuma Island – Moss Town | Exuma International Airport | MYEF | 8,000 x 100 |
| Lee Stocking Island | Lee Stocking Airport | MYXE/MYEL | 3,230 x 141, Asphalt |
Located in New Providence, Nassau is the capital of the Bahamas. The island was a pirate hiding spot in the early 1700s. Modern adventures on Nassau Paradise Island include dining on fresh seafood, sailing into a stunning Bahamian sunset, and diving beneath the emerald waves into the underwater world of coral reefs.
Families enjoy Atlantis Paradise Island where they can snorkel the ruins of Atlantis at the resort's 141-acre Aquaventure attraction. To explore the cultural side of the island, culinary tours are a great way to learn about Bahamian cultural history, a story best told by the sumptuous flavors of local cuisine.
What type of turboprop aircraft can I charter for a private flight to the Bahamas?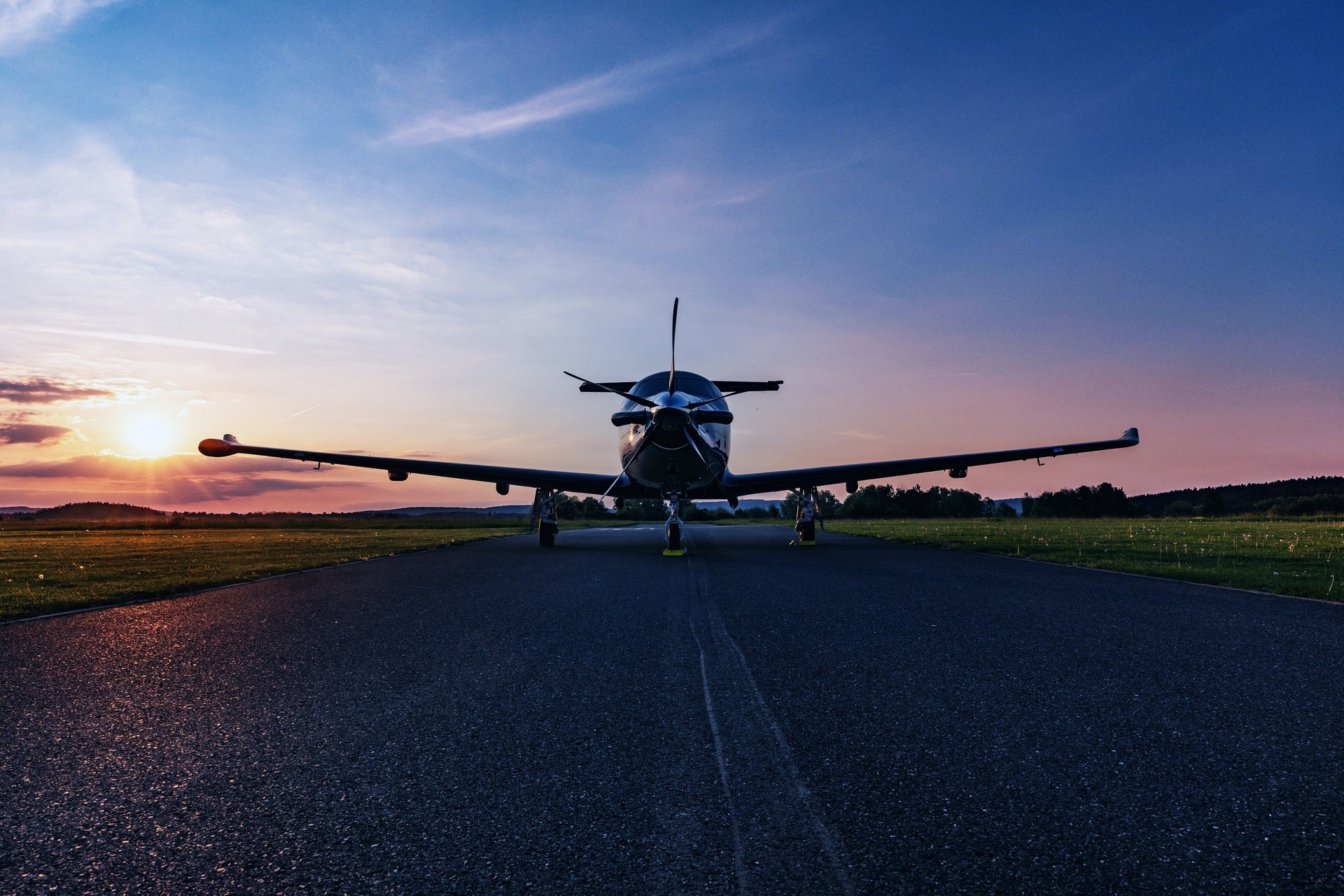 A turboprop aircraft is an economical option for a private charter flight to the Bahamas. Popular aircraft selected by our charter clients include:

The Cessna Grand Caravan is the ideal aircraft for private flights to many destinations, including the Caribbean. Moreover, it is considered the accurate gold benchmark for turboprops in the private aviation market. The business jet can land on any terrain and transport up to 12 passengers in exceptional comfort. Furthermore, the Cessna Grand Caravan (C208B) is also equipped with optional air conditioning and advanced communication systems to keep you productive during the flight.
Beechcraft's King Air 350i is among the most popular turboprop aircraft. The 350i executive cabin for up to eleven passengers was designed with soundproofing and plenty of head and shoulder room. Passengers can stay productive during the charter flight to the Bahamas with fold-out tables and power outlets.
The Pilatus PC-12 NGX is built on a rock-solid foundation, the reputation of its predecessors, and over seven million flight hours. Dubbed by Pilatus as the world's most popular single-engine aircraft, the PC-12 NGX has quickly gained a reputation for its versatility, comfort, and efficiency. The aesthetically pleasing aircraft cabin accommodates up to ten passengers. It was designed together with BMW Designworks and is outfitted for a modern, comfortable private flying experience.
In conclusion, no matter which islands in the Bahamas you choose to explore, a professional charter coordinator will ensure your private charter is a flawless experience. When you choose the Bahamas as your destination of choice, you and your guests will discover the restorative power of unbridled natural beauty, from pink sand beaches, shallow offshore reefs teeming with marine life, and vibrant island culture. When you depart, memories of welcoming island hospitality and adventures spent with friends and family will have you toasting your trip to the Bahamas for years to come.