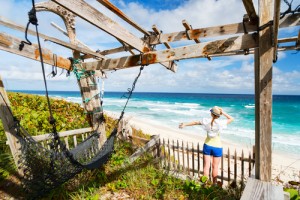 Monarch Air Group provides reliable, and convenient private air charter service to Eleuthera, Bahamas. Serving countless domestic and international destinations, Monarch Air Group is in a strategic location to offer direct flights to the Bahamas and beyond. Through a combination of our fleet and preselected operators, we offer the industry's highest standards to provide you an air charter experience you won't forget.
Charter a private jet to&from Eleuthera
Air Charter Eleuthera
Prop Aircraft
Prop aircraft are usually the most cost-effective for air charter to The Bahamas. They typically seat up to six passengers. Thanks to their short runway capabilities, prop aircraft are able to land and take off in less trafficked airports with shorter runways, allowing easy access to local airports in Eleuthera such as Governor's Harbour Airport (GBH) and Rock Sound Airport (RSD).
Turboprop aircraft typically offers a pressurized cabin, lavatory, and outside luggage compartment. Cabin height averages around 4'6" and seating arrangements allow for up to nine passengers. Since turboprop aircraft have the ability to land in smaller local airports, they allow access to several of the smaller islands throughout The Bahamas and Caribbean such as Eleuthera, Exuma, and Harbour Island.
Light Jets
Light jets will typically reach higher average cruising speeds and altitudes, allowing them to travel farther and faster than prop aircraft. Light jets can seat up to seven passengers and provide a comfortable and relaxing air charter experience to the Bahamas. Most light jets offer enclosed lavatory, ample legroom, and a quiet and pressurized cabin. Various optional amenities can be included such as Wi-Fi and catering, and cabin height typically averages 4'6".
Mid-Size Jets
For longer-range travel or larger capacity requirements, mid-size jets can comfortably accommodate up to eight passengers. Mid-size jets are not only able to travel further and faster than light jets, but offer a 5'8" stand-up cabin, ample legroom, and luggage space. Seating arrangements vary to provide for maximum relaxation and interaction. Mid-size jets are equipped with a full lavatory and typically a galley to allow for catering services. Various amenities can also be arranged to increase productivity and enhance the flight experience.
Heavy Jets
With an average cabin height of over 6' and space for up to sixteen passengers plus luggage, heavy jets provide the most spacious interior and most luxurious flight experience. While featuring the same simplicity and convenience of light and mid-sized jets, heavy jets offer more amenities and space. Select jets have two full lavatories, and many come equipped with other features such as full galleys, catering, digital entertainment, Wi-Fi, videoconferencing, massage chairs, and much more.
Contact us today for a free quote.
Eleuthera Airports within 70 miles
ASD, Andros Town, Andros Town, Bahamas.
CCZ, Chub Cay, Chub Cay, Bahamas.
CEL, Cape Eleuthera, Cape Eleuthera, Bahamas.
COX, Congo Town, Congo Town, Bahamas.
ELH, International, North Eleuthera, Bahamas.
GHB, Governors Harbour, Governors Harbour, Bahamas.
GHC, Great Harbour, Great Harbour, Bahamas.
MAY, Mangrove Cay, Mangrove Cay, Bahamas.
NAS, Nassau International, Nassau, Bahamas.
PID, Paradise Island, Nassau, Bahamas.
PPO, Powell Point, Powell Point, Bahamas.
SAQ, San Andros, San Andros, Bahamas.
SWL, Spanish Wells, Spanish Wells, Bahamas.
TZN, South Andros, South Andros, Bahamas.
WZY, Paradise Island Seaplane Base, Nassau, Bahamas.
Hotels in Bahamas
1. Sheraton Nassau Beach Resort, West Bay Street, Nassau.
2. Sheraton Nassau Beach Resort, West Bay Street, Nassau.
3. Nassau Beach Hotel, West Bay Street, Nassau.
4. Sheraton Nassau Beach Resort, West Bay Street, Nassau.
5. Nassau Beach Hotel, West Bay Street, Nassau.
6. Sheraton Nassau Beach Resort, West Bay Street, Nassau.
7. Nassau Beach Hotel, West Bay Street, Nassau.