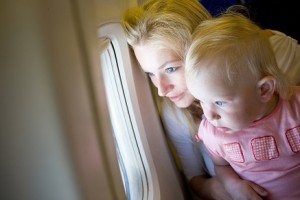 Based on our Ft. Lauderdale based fleet the company offers on demand charters throughout and beyond the Caribbean basin.
Our dedicated personnel will happily assist you with booking your next air charter to the Bahamas. Just let us know when and where, and we will go above and beyond to deliver the ultimate air charter experience.
Charter a private jet to&from Bahamas
Safety
Placing safety at the top of our priorities, Monarch has received a high rating from different organizations.
Book a Private Jet and Air Charter Flights to and from Bahamas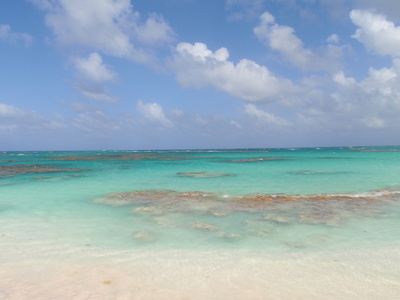 Based in Ft. Lauderdale and servicing countless domestic and international destinations, Monarch Air Group is in a strategic location to offer direct flights to the Bahamas and beyond. A respected industry leader with years of experience, Monarch Air Group will provide the most cost-effective solution to meet your needs and budget.
Through a network of subsidiaries and joint venture agreements we have access to a vast fleet that is available 24/7 to take you throughout the beautiful islands of The Bahamas. Monarch Air Group is committed to the highest standards of safety, reliability, efficiency, luxury, and comfort. We would love to add you to our list of valued repeat clientele.
Monarch Air Group provides private jet charter flights to and from Bahamas.
Light Jets to Bahamas
Light jets seat up to seven passengers and provide a comfortable and relaxing air charter experience to the Bahamas. They have an average cruising speed of 500 mph and a nonstop range of 1,500 mi. Most light jets offer a full lavatory, ample legroom, a quiet and pressurized cabin and various optional amenities, such as Wi-Fi and catering.
Twin Engine Piston Aircraft to Bahamas
Twin engine piston aircraft are typically the most cost-effective choice for air charter to The Bahamas. They can seat up to six passengers and are able to land and take off in less-trafficked airports with shorter runways, allowing you to access several of the smaller islands throughout The Bahamas and Caribbean. Their maximum average speed is 235 mph and maximum range is 990 mi.
Turboprop Aircraft to Bahamas
Turboprop aircraft provide more space as well as a pressurized cabin, lavatory and outside luggage compartment. Cabin height is typically around 4'-6' and seating arrangements allow for up to nine passengers. Speeds can reach up to 335 mph, with a range of about 1,700 mi.
Turboprop aircraft are also able to land in smaller airports, allowing you to access a variety of desirable destinations such as Exuma, Eleuthera and Harbour Island.
Mid-Size Jets to Bahamas
Mid-size jets can comfortably accommodate up to eight passengers, offering ample legroom and luggage space. Seating arrangements vary to provide for maximum relaxation and interaction. Mid-size jets are equipped with a full lavatory and typically with a galley to allow for catering services.
They have an average cruising speed of 550 mph and a maximum nonstop range of 2,500 mi. Various luxury amenities can be arranged to increase productivity and enhance the flight experience.
Heavy Jets to Bahamas
With an average cabin height of over 6' and space for up to 16 passengers plus luggage, heavy jets provide the most spacious interior and most luxurious flight experience. Select jets have two full lavatories, and many come equipped with other amenities such as flight attendants, catering, digital entertainment services, Wi-Fi, videoconferencing, massage chairs and much more.
Heavy jets boast an average cruising speed of 550 mph and a maximum nonstop range of 4,000 mi. Heavy jets require a longer runway and so can only fly into the major Bahamas airports.
Contact us today for a free quote.
Airports for Private Jet in Bahamas
ASD, Andros Town, Andros Town, Bahamas.
CCZ, Chub Cay, Chub Cay, Bahamas.
CEL, Cape Eleuthera, Cape Eleuthera, Bahamas.
COX, Congo Town, Congo Town, Bahamas.
ELH, International, North Eleuthera, Bahamas.
GHB, Governors Harbour, Governors Harbour, Bahamas.
GHC, Great Harbour, Great Harbour, Bahamas.
MAY, Mangrove Cay, Mangrove Cay, Bahamas.
NAS, Nassau International, Nassau, Bahamas.
PID, Paradise Island, Nassau, Bahamas.
PPO, Powell Point, Powell Point, Bahamas.
SAQ, San Andros, San Andros, Bahamas.
SWL, Spanish Wells, Spanish Wells, Bahamas.
TZN, South Andros, South Andros, Bahamas.
WZY, Paradise Island Seaplane Base, Nassau, Bahamas.
Hotels in Bahamas
Sheraton Nassau Beach Resort, West Bay Street, Nassau.
Sheraton Nassau Beach Resort, West Bay Street, Nassau.
Nassau Beach Hotel, West Bay Street, Nassau.
Sheraton Nassau Beach Resort, West Bay Street, Nassau.
Nassau Beach Hotel, West Bay Street, Nassau.
Sheraton Nassau Beach Resort, West Bay Street, Nassau.
Nassau Beach Hotel, West Bay Street, Nassau.
FAQ for a private flight to Bahamas
Why choose a charter jet to the Bahamas with Monarch Air Group?
There are many reasons to choose the Bahamas private jet charter next time. First, you get time independence and the ability to plan your flight in detail. Choosing a private jet for a vacation or business trip will avoid unexpected delays and queues for security checks. Call one of our agents about charter jet Bahamas rentals.
How much does it cost to charter a private jet to the Bahamas?
The cost of a Bahamas private jet depends on the size and type of the aircraft, the route demand, the number of passengers, and other extras. Our specialists will inform you about the exact price of the air charter Bahamas for the chosen route after receiving your request. Moreover, you can estimate the flight cost by using our charter flight cost calculator.
Here are some approximate prices for private flights to Bahamas:
To/From Destinations
Private Jet Type

Estimated Price
(One-Way)

NYC
Light jet
from $19,900
Chicago
Light jet
from $21,970
Miami
Midsize jet
from $8,650
Orlando
Piston
from $5,180
*Estimated price before taxes & fees.
What types of private jets can use for the Bahamas charter flights?
Private jets for the Bahamas charter flights are popular because of increased comfort and time savings. However, given the many private jet types available, choosing the right one can seem like a daunting task at first. You can learn everything you need to know about every kind of private jet from our experts. Different aircraft work best in different scenarios. We'll find the perfect plane for your budget and individual needs and desires.
| Aircraft type | Passengers | Non-stop range | Cruising speed | Intended use |
| --- | --- | --- | --- | --- |
| Light Jet | up to 6 passengers | about 700 – 2000 miles | 476 to 518 mph | for comfortable short- to mid-range distances |
| Midsize Jet | up to 10 passengers | about 1300 – 1500 miles | 422 to 541 mph | to fly nonstop from coast to coast |
| Super midsize Jet | up to 10 passengers | about 3.500 – 4.000 miles | 490 to 590 mph | for longer flights |
| Heavy Jet | up to 18 passengers | about 6.000 miles | 480 to 551 mph | traveling overseas in luxury for an intercontinental flight |
| Turboprops | up to 10 passengers | about 600 – 1.900 miles | 220 to 360  mph | for short- to mid-range flights |
| Ultra-Long Range Jet | up to 19 passengers | about 2,800 – 7,685 miles | 460 to 594 mph | for long-haul travels |
| Helicopters | up to 28 passengers | about 250 – 600 miles | 150 to 175 mph | for passenger and cargo transportation |
What are the advantages of flying on a Bahamas private jet?
Chartering a private jet has several undeniable advantages over commercial flights. We offer the best routes worldwide, including the most inaccessible places. You can book a private jet rental for individual and group charter flights. It will allow you to enjoy the flight to the fullest, even with a hectic schedule. Our specialists are available 24/7 to clarify and resolve critical issues.
Popular Destinations near the Bahamas by private jet
Nassau—can offer tourists white sandy beaches, one-of-a-kind restaurants, and endless sunshine.
Harbour Island – is perfect for vacationers looking for a secluded beach vacation and a mecca for the wealthy.
Miami City—is the epicenter of finance, commerce, and culture, at the southeastern tip of Florida.
Fort Lauderdale—on the Atlantic Ocean in southeast Florida, a world-class international business center and resort city often referred to as the "Venice of America."
Our clients travel on efficient and comfortable private jets. If you haven't found the answers to all your questions here, you can contact our experienced and reliable team at any time or visit our air charter FAQ page.