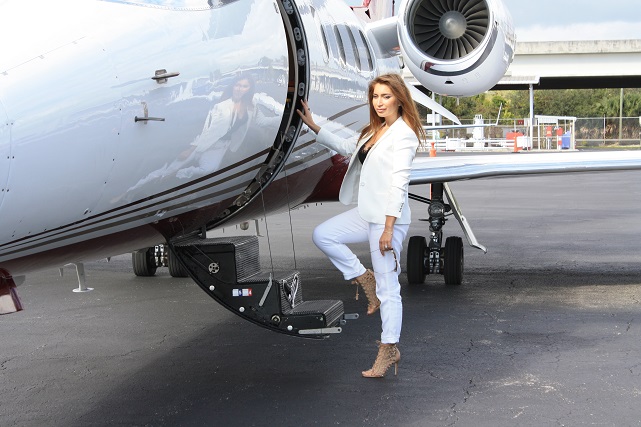 With the highly anticipated warm weather, summer has always been one of the best times to travel. With schools being out and families getting together, choose Europe as the destination for this year's family vacation. Many of our clients have already booked their summer travels, and here are some of the great destinations you can visit in Europe for an adventure of a lifetime this year.
1. Greece
Blue and tranquil waters, colorful architecture and scenic views from the hillsides, unique culture, and Mediterranean cuisine, Greece offers a getaway of a lifetime. From immersing yourself in Greek culture and history in Athens to laying out by the beach in Mykonos or enjoying the incredible views from one of the villas in Santorini, Greece has it all.
2. Ireland
Greenery, historic castles, and a culture full of fairytale stories and leprechauns, Ireland is definitely a unique place to visit. Visit Dublin for a brewery experience at the Guinness Storehouse to taste Ireland's famous beer at their rooftop bar, or take a train out to the countryside where there is always somewhere to eat, shop, or be merry.
3. Italy
From Tuscan villas to famous lakes, wineries to fashion week in Milan, Italy is a country of many great things for everyone to enjoy. Whether you want to relax on the Amalfi Coast with your loved one or shop in Milan, let our concierge team take care of all your accommodations as you prepare for the vacation of a lifetime.
4. United Kingdom
Though London is usually the main focal point when it comes to traveling to the UK, with its beautiful skyline, museums, pubs, and an abundance of markets and entertainment options, there are some other cities that are also beautiful and quintessentially British.
Seaside towns like Croyde with its beautiful natural scenery and horseback riding and Liverpool or Manchester with its football clubs and soccer games are to name a few. The UK has many different things to offer for a variety of personalities.
5. Czech Republic
There is never a dull moment in the Czech Republic with its bustling markets, ancient and historical museums and monuments, as well as endless lively jazz clubs in Prague. The Czech Republic is truly a historic jewel in the heart of Europe that offers all sorts of things to millions of local or international visitors each year.
6. Germany
Germany has something to offer for everyone. From the beautiful Alpine region with skiing in the winter to visit Europe's best museums in the summer like that of the Ludwig Museum with their impressive collection of Picasso's artwork or the Berlin Wall Museum for a fascinating look at life during the Berlin Wall era. The trip wouldn't be complete without enjoying another great aspect of the German culture with its unique variety of beers and sausages.
7. Austria
The capital, Vienna, is the most frequently visited destination in Austria for its classical music and performances. There is another side of Austria as well, with its crystal clear lakes in the Danube Valley and the modern arts and architecture in the cities of Linz and Salzburg.
Summer is one of the busiest times to travel during the year, so opt for booking your private jet with us this year to take advantage of the convenience and efficiency of flying private. With access to more airports and long-distance jets like that of Bombardier Global 8000, you can fly anywhere around the world in luxury, style, and comfort.