Monarch Air Group provides private air charter in Milan, Italy. Our clients benefit from top-notch service, unrelenting dedication to safety, wide selection of aircraft, and years of experience in chartering private jets. To obtain a free quote, please use our online quoting tool provided below, or call toll-free 1-877-281-3051.
Charter a private jet to&from Milan
Book a Private Jet Charter to and from Milan, Italy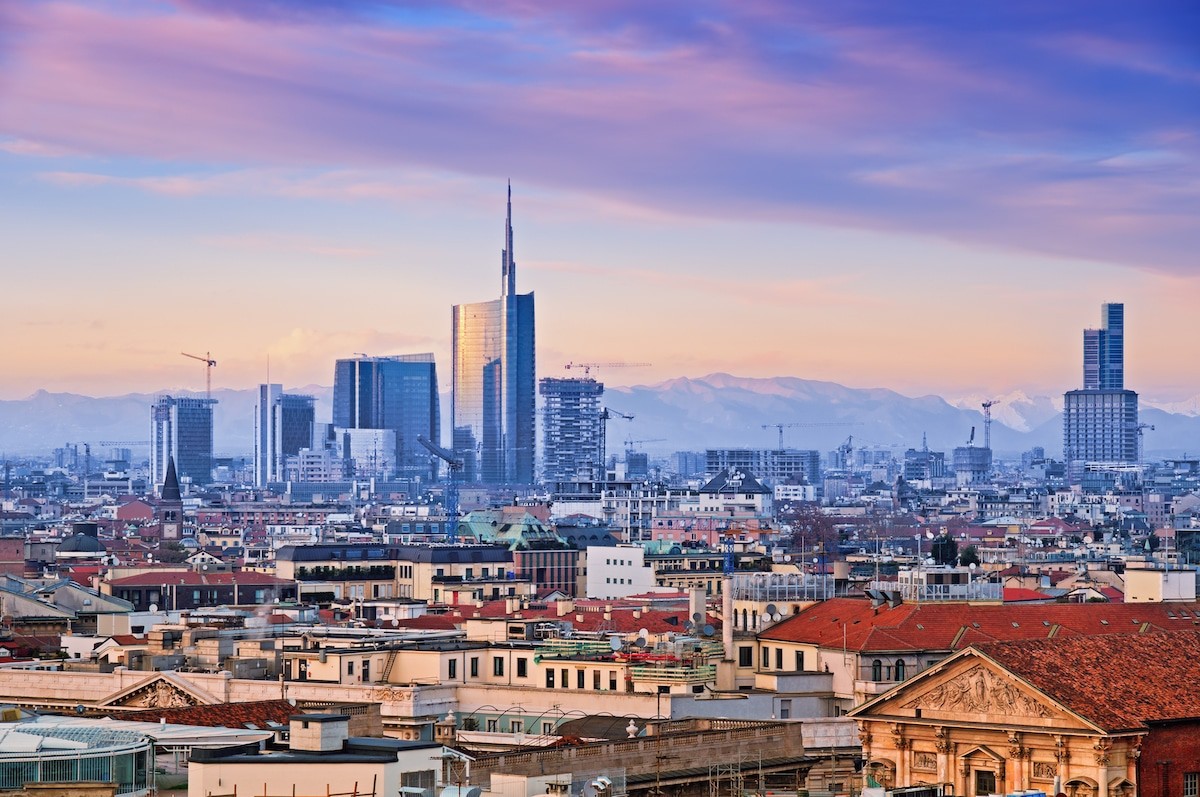 Monarch Air Group offers private jet charter services to and from Milan, Italy.
Milan is the second-largest municipality in Italy, the capital of Lombardy and the province of Milan. This fashion capital is well known for its Gucci sunglasses and Prada handbags and is home to several of the best designer products on the market. Traveling by private jet to Milan, experience the unique history, architecture and art, cuisine, and impeccable style.
Today, Milan is divided into nine districts. The city's historical center and all the main attractions are located in the first zone, and the Central Station is located in the second zone. Filled with shopping avenues, department stores, malls, and exclusive boutiques, choose a charter flight to Milan, Italy's financial, commercial, and transport center.
Book a private jet charter to Milan, which is fundamentally different from other cities in Italy. The city has a unique charm and attraction. The most popular tourist attractions are the largest Gothic Cathedral in the world, the La Scala (a famous opera house), the Galleria Vittorio Emanuele II, and 2 of the most famous landmarks in Italy: the Duomo and Sforzesco Castle.
Milan Linate Airport (LIN, LIML) is just a few miles from the center. It is the third international airport that serves more than 2 million passengers annually and is perfect for private flights to/from Milan.
Milan Private Jets Airports within 70 miles
ACO, Ascona, Ascona, Switzerland.
BGY, Orio al Serio, Bergamo, Italy.
LIN, Linate, Milan, Italy.
LUG, Lugano, Lugano/Agno, Switzerland.
MXP, Malpensa, Milan, Italy.
PMF, Giuseppe Verdi, Parma, Italy.
SWK, Segrate, Milan, Italy.
VBS, Brescia Montichiari, Brescia, Italy.
XIK, Central Station, Milan, Italy.
Hotels in Milano
Hotel Straf, Via San Raffaele, 3, Milan.
Hotel Spadari Al Duomo, Via Spadari, 11, Milan.
Park Hyatt Milan Hotel, Via Tommaso Grossi, 1, Milan.
Hotel Cinque Giornate, Piazza Cinque Giornate, 6, Milan.
Hotel Straf, Via San Raffaele, 3, Milan.
Hotel Spadari Al Duomo, Via Spadari, 11, Milan.
Hotel Star, Via dei Bossi, 5, Milan.
Park Hyatt Milan Hotel, Via Tommaso Grossi, 1, Milan.
Hotel Cavour, Via Fatebenefratelli, 21, Milan.
Hotel Straf, Via San Raffaele, 3, Milan.
FAQ for a Private Jet Charter Flights to Milan
Why choose a charter jet to Milan with Monarch Air Group?
Monarch Air Group provides private flights to and from Milan, offering groups, business travelers, and individuals excellent comfort, convenience, and personalized service. Enjoy flexibility, exclusivity, and affordability Milan private jet charter. We operate to the highest standards of safety while providing quality service. Call one of our agents for your Milan charter jet.
How much does it cost to book a Milan private jet charter?
The cost of chartering a Milan private jet can vary depending on the varying needs of the trip. The number of passengers, flight distance, and aircraft preference all plays an essential role. You can contact our experts if you can't find the information you need on air charter Milan. Moreover, you can get a rough flight cost estimate by using a private jet charter cost estimator.
Here are some approximate prices for private flights to Milan:
Charter a Private Jet to Milan from London: from $10,580;
Charter Flights from Milan to Nice: from $5,180;
Private Flights to Milan from Paris: from $5,270.
*Estimated price before taxes & fees.
What types of private jets can use for Milan charter flights?
At competitive prices, we offer VIP jets, airliners, and heavy, light, or turboprop aircraft. Your choice depends on your range, comfort, and how many passengers you want to fly. Once we know all this information, we will be able to help you find the best aircraft for you and your needs.
| Aircraft type | Passengers | Non-stop range | Cruising speed | Intended use |
| --- | --- | --- | --- | --- |
| Light Jet | up to 6 passengers | about 700 – 2000 miles | 476 to 518 mph | for comfortable short- to mid-range distances |
| Midsize Jet | up to 10 passengers | about 1300 – 1500 miles | 422 to 541 mph | to fly nonstop from coast to coast |
| Super midsize Jet | up to 10 passengers | about 3.500 – 4.000 miles | 490 to 590 mph | for longer flights |
| Heavy Jet | up to 18 passengers | about 6.000 miles | 480 to 551 mph | traveling overseas in luxury for an intercontinental flight |
| Turboprops | up to 10 passengers | about 600 – 1.900 miles | 220 to 360 mph | for short- to mid-range flights |
| Ultra-Long Range Jet | up to 19 passengers | about 2,800 – 7,685 miles | 460 to 594 mph | for long-haul travels |
| Helicopters | up to 28 passengers | about 250 – 600 miles | 150 to 175 mph | for passenger and cargo transportation |
What are the advantages of flying on a Milan private jet?
Renting a private jet has several undeniable advantages over commercial flights. We will provide the necessary level of privacy, reliability, flexibility to adjust the flight to your schedule, and access to hard-to-reach regions. Our clients can use private flights for group meetings or outings. A charter expert is available 24 hours, seven days a week, for all your needs.
Popular destinations near Milan by private jet
Turin – known as the automobile capital of Italy, serves as the region's cultural, commercial, and industrial center.
Genoa – the Liguria region's capital, has been a major commercial seaport for centuries, attracting tourists from all over the world with its architectural and cultural richness.
Portofino is on the shores of the Ligurian Sea, one of the most popular seaside resorts.
Davos is a center for winter sports located in eastern Switzerland.
Lucerne is a picturesque town in Central Switzerland, one of the best tourist towns with stunning lakes, alpine villages, and meadows.
Our clients travel on efficient and comfortable private jets. If you haven't found the answers to all your questions, you can contact our experienced and reliable team at any time or visit our air charter FAQ page.