Monarch Air Group provides private air charter in Athens, Greece. Our clients benefit from top-notch service, unrelenting dedication to safety, wide selection of aircraft, and years of experience in chartering private jets. To obtain a free quote, please use our online quoting tool provided below, or call toll-free 1-877-281-3051.
Charter a private jet to&from Athens, Greece
Book a Private Jet Charter to and from Athens, Greece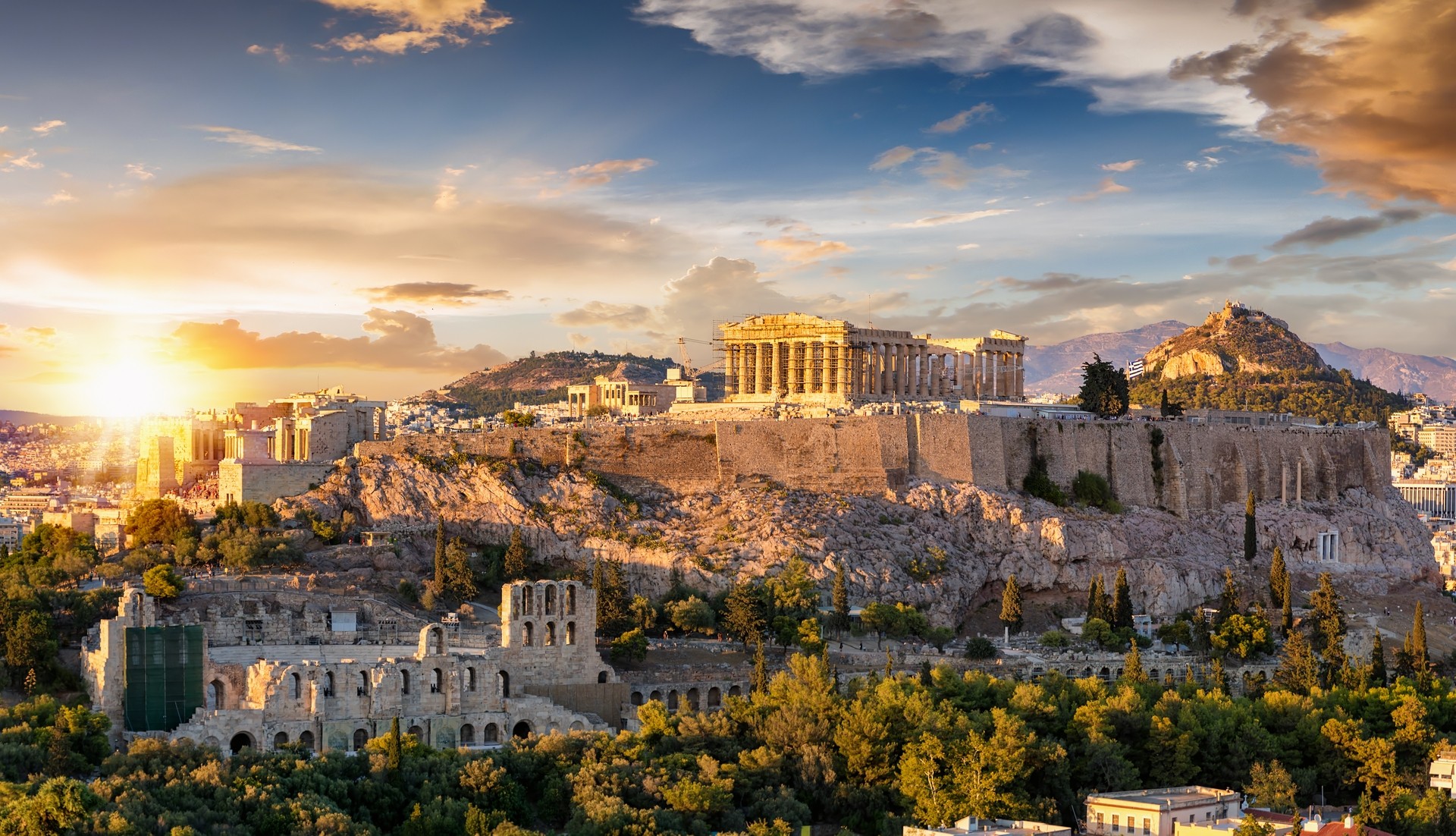 Monarch Air Group provides private jet charter flights in and out of Athens, Greece.
Situated on the Attica peninsula reaching up to Central Greece, Athens is the capital of Greece with a history tracing over 3000 years. Then, it was a city worshiped by gods and people, and nowadays, it has some of the most remarkable histories in the world. Book a private jet to Athens, as Greece's social, political, cultural, commercial, and financial center that welcomes visitors worldwide.
Athens is a museum city of unique monuments and architectural masterpieces. It boasts many museums, different neoclassic buildings, luxurious department stores, great restaurants, small intimate shops, traditional bars, and numerous theaters. Moreover, countless archaeological monuments include the Odeion of Herodes, Acropolis, Atticus, Roman Market, Olymbion, Panathinaiko Stadium, Temple of Poseidon, and Kallimarmaro. While traveling in Athens, you should try traditional Greek dishes like gyros or souvlaki with delicious sauces. Also, fish, retail seafood, and lamb dishes are worth trying here. In winter, the city hosts an international dance festival, making a private flight to Athens popular among travelers all year round.
Athens International Airport (ATH, LGAV) is 12 miles from Athens. It is the 15th busiest airport in Europe and can handle about 12 million passengers a year. Moreover, it is excellent for charter jets to and from Athens.
Airports for Private Jet near Athens
ATH, Eleftherios Venizelos, Athens, Greece.
HEW, Hellinikon (Closed), Athens, Greece.
JSS, Spetsai Island, Spetsai Island, Greece.
PKH, Alexion, Porto Kheli, Greece.
Hotels in Athens
Plaka, 7 KAPNIKAREAS, Athens.
AVA Hotel & Suites Athens, Λυσικράτους 9, Athens.
ELECTRA HOTEL ATHENS, Ερμού 5, ΑΘΗΝΑ ΣΥΝΤΑΓΜΑ.
FRESH HOTEL S.A., Κλεισθένους 2, Athens.
Attalos, Αθηνάς 27, Athens.
ACROPOLIS MUSEUM BOUTIQUE HOTEL, Λεωφόρος Συγγρού 48, Athens.
Hotel Grande Bretagne, Αριστογείτονος 15, Athens.
Olympic Hotels S.A., Athanasiou Diakou Street 28-34, Athens, Greece.
Athens Park Hotel, Λεωφόρος Αλεξάνδρας 10, Athens.
Plaka, 7 KAPNIKAREAS, Athens.
FAQ for a Private Jet Charter Flights to Athens
Why choose a charter jet to Athens with Monarch Air Group?
Monarch Air Group offers clients exclusive service conditions, organization of your journey, and quality private flights to and from Athens. Our global network gives us access to several other aircraft of different sizes for different types of travel. If you have any special needs with Athens private jet charters, our staff will do their best to make your trip unforgettable. Give one of our agents a call for Athens charter jet rentals.
How much does it cost to book an Athens private jet charter?
Several factors determine the cost of renting an Athens private jet. These include the chosen aircraft's model, the route's specifics, the urgency of the order, and the availability of additional services. Using the private jet charter cost estimator, you can view prices and aircraft options online. Moreover, you can contact our specialists if you can't find the information you need on air charter Athens.
Here are some approximate prices for private flights to Athens:
Charter a Private Jet to Athens from London: from $19,310;
Charter Flights to Athens from Milan: from $14,720;
Private Charter Flights to Athens from Paris: from $17,970.
*Estimated price before taxes & fees.
What types of private jets can use for Athens charter flights?
Monarch Air Group can provide VIP jets, airliners, and heavy, light, or turboprops at competitive rates. The choice depends on the range of the flight, the level of comfort required, and the number of passengers. You decide when to take off, where to land, who to take with you, and what you want to see on your private jet. We will choose the plane that perfectly fits your needs and wishes at Athens charter flights.
| Aircraft type | Passengers | Non-stop range | Cruising speed | Intended use |
| --- | --- | --- | --- | --- |
| Light Jet | up to 6 passengers | about 700 – 2000 miles | 476 to 518 mph | for comfortable short- to mid-range distances |
| Midsize Jet | up to 10 passengers | about 1300 – 1500 miles | 422 to 541 mph | to fly nonstop from coast to coast |
| Super midsize Jet | up to 10 passengers | about 3.500 – 4.000 miles | 490 to 590 mph | for longer flights |
| Heavy Jet | up to 18 passengers | about 6.000 miles | 480 to 551 mph | traveling overseas in luxury for an intercontinental flight |
| Turboprops | up to 10 passengers | about 600 – 1.900 miles | 220 to 360 mph | for short- to mid-range flights |
| Ultra-Long Range Jet | up to 19 passengers | about 2,800 – 7,685 miles | 460 to 594 mph | for long-haul travels |
| Helicopters | up to 28 passengers | about 250 – 600 miles | 150 to 175 mph | for passenger and cargo transportation |
What are the advantages of flying on an Athens private jet?
Renting a private jet has several undeniable advantages over commercial flights. Athens's private plane charter guarantees punctuality, privacy, safety, and individualized attention to your needs. We are ready to meet your travel needs, whether taking you to multiple destinations or arranging a group charter flight. Our specialist is available to you 24/7 for all your needs.
Popular destinations near Athens by private jet
Skiathos – is one of the most beautiful islands of the Sporades, on the east coast of the island, where there are tavernas, restaurants, and bars.
Mykonos – epitomizes a paradisiacal vacation on the seashore of Greece.
Crete – offers great historical sites, beautiful towns and charming villages, and coast with excellent beaches.
Our clients travel on efficient and comfortable private jets. If you haven't found the answers to all your questions, you can contact our experienced and reliable team at any time or visit our air charter FAQ page.