Monarch Air Group provides private air charter in London, United Kingdom. Our clients benefit from top-notch service, unrelenting dedication to safety, wide selection of aircraft, and years of experience in chartering private jets. To obtain a free quote, please use our online quoting tool provided below, or call toll-free 1-877-281-3051.
Charter a private jet to&from London
Private Jet Charter to London, United Kingdom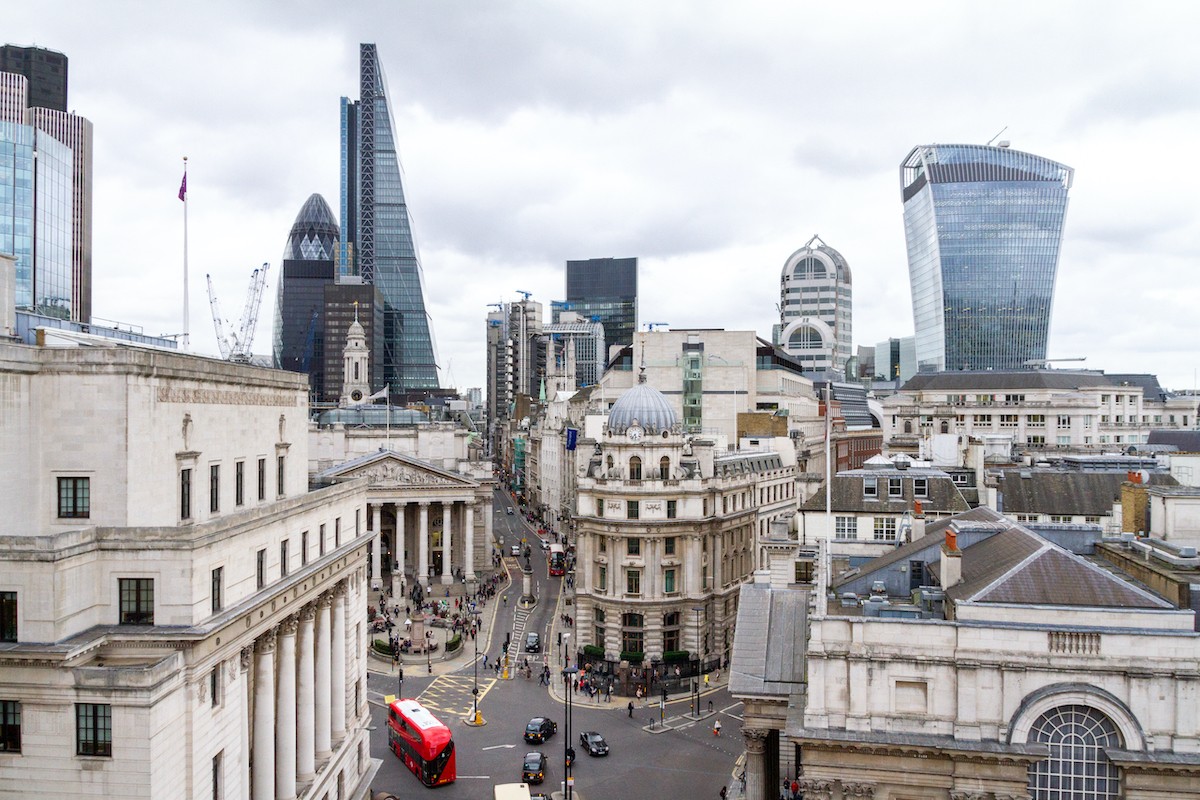 Monarch Air Group provides private jet charter flights in and out of London, United Kingdom.
The capital and largest city of England and Great Britain, London is the world's leading financial center, one of the most attractive cities for investment, and an excellent choice for leisure. Large international corporations, political organizations, and financial exchanges are located here, which makes private jet flights to London especially attractive.
London, as a separate unit of England, consists of 32 districts. The center of the city is the business center, where banks, stock exchanges, offices of insurance companies, and international corporations are located. Westminster is home to major attractions, theaters, fashionable hotels, and luxury restaurants. Charter a private jet to London to make the most of your next visit.
From iconic sights and thrilling entertainment to unforgettable events and top restaurants, London has everything for the best time. With a private flight to London, visit the best sights like Trafalgar Square, Westminster Abbey, Buckingham Palace, Hyde Park, the Houses of Parliament and Big Ben, Shakespeare's Globe Theater, or the entire UNESCO-listed Greenwich area.
When arranging your next private jet charter to London, remember that the days get very short in winter and the freezing winds knock you down. The best time for private jet flights to London is in spring when the Festival of Flowers at the Royal Hospital in Chelsea takes place, or you can visit the Open Air Theatre in Regent's Park.
London is served by London Gatwick Airport (LGW), London Heathrow Airport (LHR), and London City Airport (LCY). Each of these airports serves charter jet to and from London of various sizes and classes.
London Private Jet Rental Cost
There are a variety of models in the private aviation market with varying costs. The prices for air charter service in London can vary according to the destination, flight time, and the number of people on board. Additionally, you may contact our consultants to get an exact price for your private jet flight.
The size and type of aircraft, the length of the flight, and the destination can all affect the cost. The approximate cost of a private jet to London can range anywhere from £1,600 to £14,000 for a billable flight hour or more.
Airports near London for Private Jet Charter Service
ABB, RAF Station, Abingdon, United Kingdom.
ADV, Andover, Andover, United Kingdom.
AYH, RAF Station, Alconbury, United Kingdom.
BBS, Blackbushe, Yateley, United Kingdom.
BEQ, Honington, Bury St Edmunds, United Kingdom.
BEX, RAF Station, Benson, United Kingdom.
BQH, London Biggin Hill, Biggin Hill, United Kingdom.
BSH, Brighton, Brighton, United Kingdom.
BZZ, Raf Brize Norton, Oxford, United Kingdom.
CBG, Cambridge, Cambridge, United Kingdom.
ESH, Shoreham, Shoreham By Sea, United Kingdom.
EWY, Greenham RAF, Newbury, United Kingdom.
FAB, Farnborough, Farnborough, United Kingdom.
GUN, Gunter AFB, Montgomery, United Kingdom.
GXH, NAF, Mildenhall, United Kingdom.
HEN, Hendon, Hendon, United Kingdom.
HTF, Hatfield, Hatfield, United Kingdom.
HYC, High Wycombe, High Wycombe, United Kingdom.
IPW, Ipswich (Closed), Ipswich, United Kingdom.
KNF, Marham RAF, Kings Lynn, United Kingdom.
FAQ: Private Jet Flight to London
Why choose a charter jet to London with Monarch Air Group?
Choosing a London private jet charter provides an air transfer option for a single passenger or a group of people. It allows you to follow your schedule and spend your flight time in comfort. Call one of our agents, about charter jet London. It does not matter if you are interested in a leisure or business flight we will choose the best flight option for you.
What types of private jets can use for London charter flights?
Hiring a private jet allows you to travel by air in a modern aircraft that is specially equipped for your needs. Aircraft for air charter service London have a special cabin layout and are regularly serviced. Thanks to our flexible approach, we are able to arrange flights for almost any destination.
What are the advantages of flying on a London private jet?
Chartering a private jet has several undeniable advantages over commercial flights. Transfer from any point of the city to the airport, the highest level of service during the flight, and no need to languish in the common waiting room are not the whole list of advantages. Our consultants are always available and will help you solve all the situations that may arise during your private plane charter to London. Our consultants can be contacted about possible options for additional services or group charter flights.
Popular Destinations near London by private jet
Brighton – located between the English Channel and the stunning South Downs mountains is known as a fashionable seaside resort on the south coast of England.
Luton – is a big city, most often traveled here by private air travelers on business or to London for leisure.
Farnborough – is in the south of England, known for its airfield, where the Farnborough International Airshow is held for two years.
Winchester – 66 miles southwest of London, has a unique history, reflected in the astonishing architecture.
Birmingham – offers private charter passengers many exciting areas to visit, an important economic center as well as a developed high-tech sector.
Our clients travel on efficient and comfortable private jets. If you haven't found the answers to all your questions here, you can contact our experienced and reliable team at any time or visit our air charter FAQ page.