The Learjet 55 is an administrative class passenger jet designed by the American firm Learjet. This medium-sized business jet was introduced in 1977 with impressive technical features and innovations. Furthermore, it is the founder of Bombardier 55 series aircraft with an impressive range. By chartering by Learjet 55 aircraft, it is possible to organize flights to hardly accessible places and land even at small airfields near the destination point.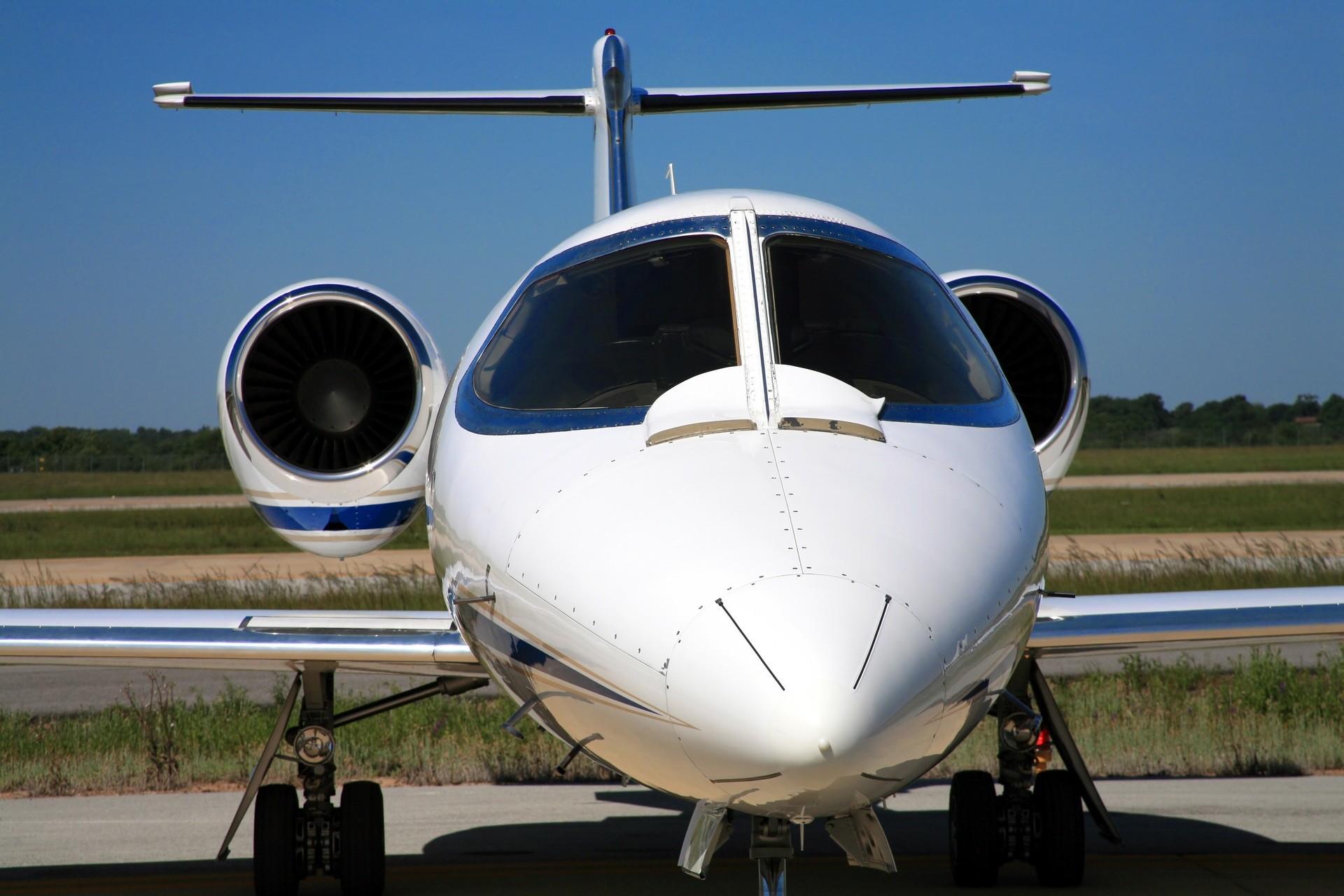 Charter a Learjet 55 private jet:
The manufacturer paid particular attention to the flight safety of the Learjet 55. As a result, the aircraft is equipped with two Honeywell TFE731-3A-2B turbofan engines and a collision warning system. Also, a feature is considered to be an improved wingtip and an expanded passenger cabin.
The Learjet 55 offers seven passengers seating with two external stowage compartments, a lavatory, comfortable seats, and work facilities.
Learjet 55 General Characteristics
Passenger capacity: up to 7
Range: 2,000 mi
Max Cruise Speed: 455 kts
Cabin length: 16.7 ft
Cabin width: 5.9 ft
Cabin height: 5.7 ft
Bag. Capacity: 60 cubic feet
To hire Learjet 55 for private flights, please submit the flight request form or call our agents at 1-877-281-3051 for 24/7 support.