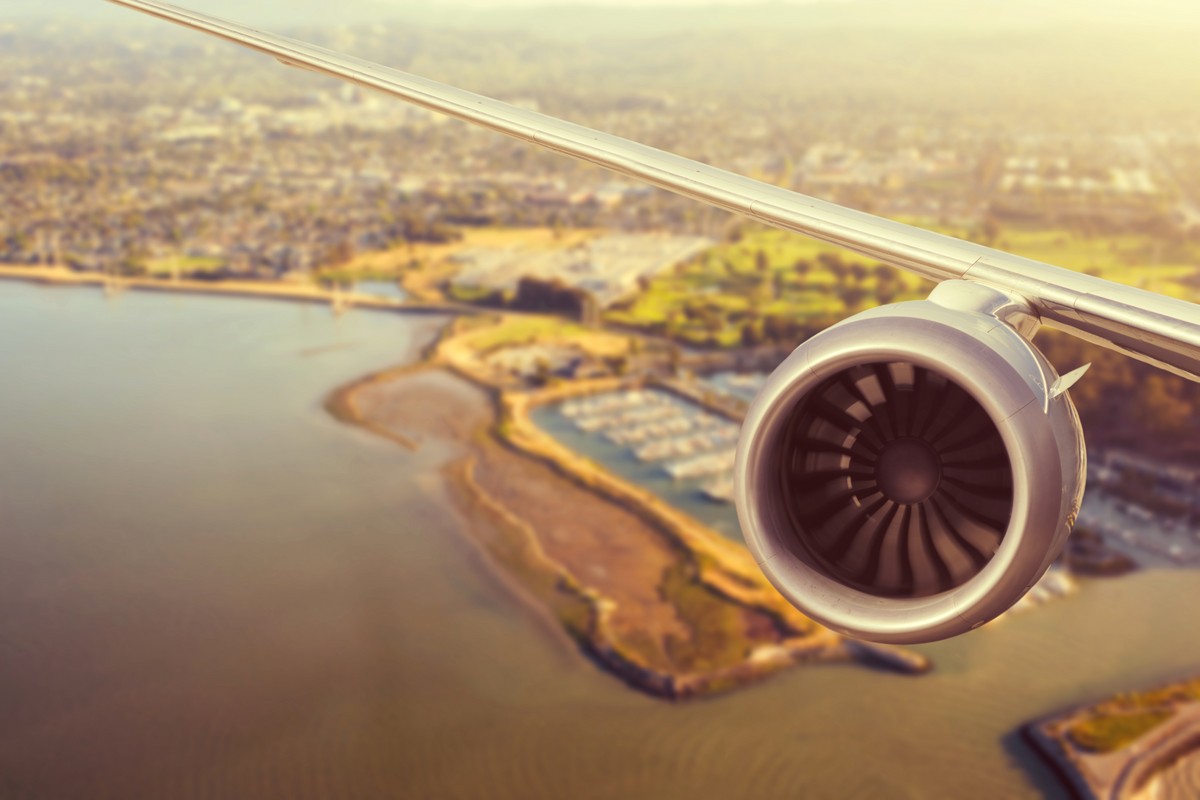 California has more than 800 miles of coastline, ranging from wide sandy beaches, rocky shorelines to steep cliffs. One of the most popular states for leisure travelers, California hosts more than 250 million visitors each year. From the modern culinary culture of San Francisco, the rugged scenic coastlines of Monterey to some of the most beautiful beaches and bays on the West Coast of the U.S. of San Diego, these California cities represent why so many of our private jet clients keep flying back to experience California all over again.
San Francisco
San Francisco is known for its world-famous landmarks, including the Golden Gate Bridge, Fisherman's Wharf, Alcatraz Island, and the historical 11-mile cable car system that runs from Union Square to Fisherman's Wharf. San Francisco was founded in 1776 and named after St. Francis of Assisi by colonists from Spain.
Aside from its landmarks, San Francisco is also famous for its cuisine. The city's proximity to the Pacific Ocean provides an abundant and diverse selection of fresh seafood. The city's modern culinary culture is the result of a combined heritage from countless immigrants who have come to California from all over the world. Together, these immigrants have helped shape this unique melting pot and the blend of culinary dishes that have become synonymous with its name.
Monterey
Visiting Monterey is the quintessential California experience. Situated on California's rugged central coast, Monterey was immortalized in John Steinbeck's novel Travels with Charley, written in 1962. Today, Monterey's scenic coastline is dotted with charming gift shops, seafood restaurants and surfers catching waves. The famous Monterey Bay Aquarium focuses on marine habitats of Monterey Bay and features a live kelp bed forest and interactive displays.
San Diego
San Diego's southern location on the Pacific Coast is ideal for leisure travelers seeking the warm welcome of California sunshine. San Diego has some of the most beautiful beaches and bays on the West Coast of the U.S. Visitors who prefer solitude hike at famous Torrey Pines State Reserve. At the top of the bluffs, hikers are rewarded with unobstructed views of the Pacific Ocean.
Visitors who seek a taste of the chic Southern California lifestyle infused with European charm enjoy fine dining, high-end boutiques and picturesque views in the coastal village of La Jolla.
Monarch Air Group Can Provide the Most Efficient Private Jet for Your On-Demand Private Charter Flight
Monarch Air Group expert charter coordinators will assist you with selection of the most efficient jet for your charter flight according to cabin configuration, range and speed. Monarch Air Group also offers ground transportation options to and from the airport. Some of the most efficient jets for discovering California's cities include:
The Cessna Citation XLS+ can take off in 3,560 feet and has seating for up to 12 passengers. This takeoff performance is among the shortest takeoff distances in the midsize class and an excellent choice for
Hawker Beechcraft Corporation's Hawker 850XP typically seats up to 9 passengers. The jet features digital entertainment, a galley and Wi-Fi for in-flight entertainment. The Hawker 850XP's performance features include a fast climb rate and a range of 2,642 nautical miles.
The Learjet 60XR offers a combination of the best of technology and comfort for up to seven passengers. This powerful jet can climb at 6,000 feet per minute, has a flight range of 2,269 nautical miles and a maximum cruise speed of 445 knots.
Choose Monarch Air Group
Monarch Air Group on-demand white glove charter coordinators can assist you in choosing your preferred aircraft. To book a flight, call +1 (954) 359 0059 for our charter department. Monarch Air Group offers an instant quote request. Submit your request here to price out your flight immediately.