Monarch Air Group provides Hawker 850XP private jet for charter flights to any airport worldwide. Our aviation consultants are always ready to advise you on private jet charters and other business aviation services.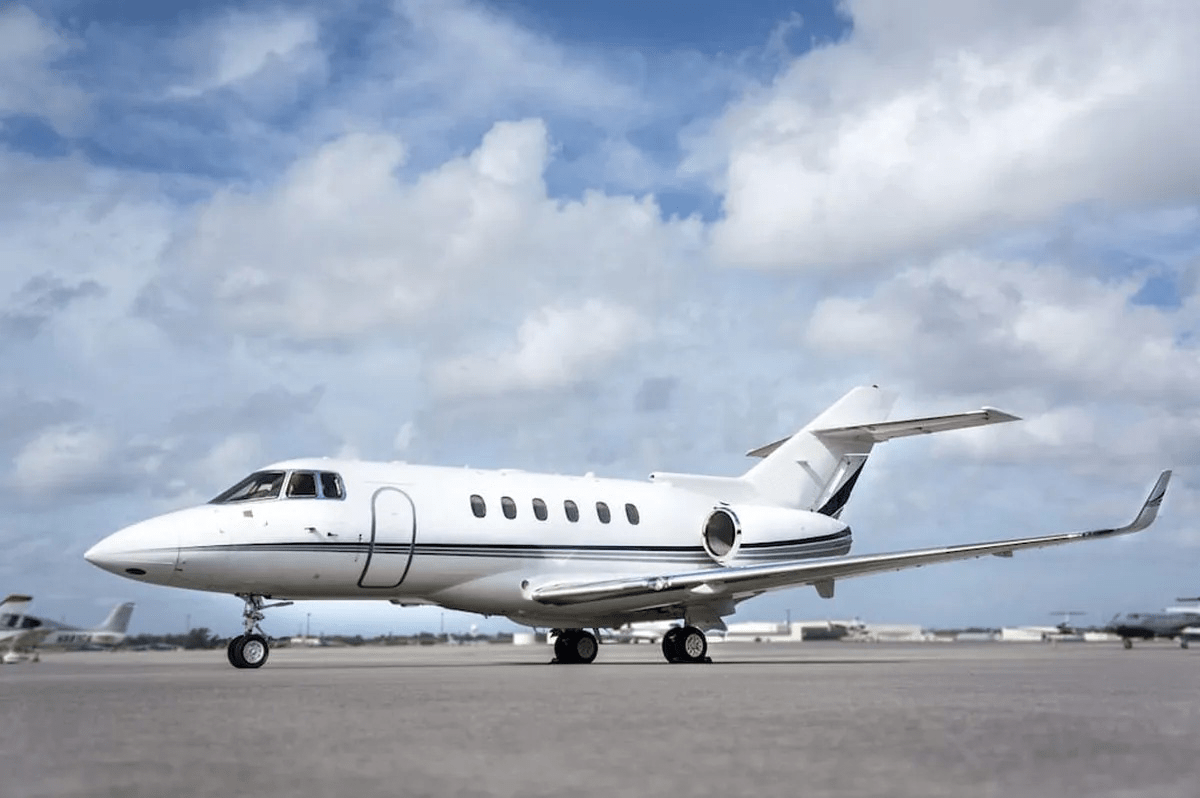 Hawker 850XP Charter Flights
One of the best midsize aircraft, the Hawker 850XP jet from Hawker Beechcraft is a perfect combination of range, capacity, comfort, and speed. The aircraft can land at almost any airport worldwide and is popular with customers interested in a practical airplane that does not have to struggle with short runways.
The Hawker 850XP is based on the legendary Hawker 800 but with better aerodynamic performance. These reasons are why many private flyers choose the Hawker 850XP as the go-to midsize jet. For charter jet 850XP passengers, it has everything they need for medium-haul flights.
Hawker 850XP Charter Cost
Chartering a Hawker 850XP private jet will cost from $4,350 per hour. The cost of renting a Hawker 850XP is calculated individually, and depends on several parameters, such as the distance and complexity of the route.
For Hawker 850XP charter rates and availability, please submit the flight request form below or call our agents.
Charter A Hawker 850XP For Private Flights:
Hawker 850XP Overview
The Hawker line of business jets offers superior flying characteristics. The Hawker 850XP private jet entered service in 2006 with upgraded engines and a streamlined design. Its remarkable performance and fuel efficiency have made the 850XP the best-selling midsize business jet on the market.
The strengths of the Hawker 850XP private aircraft are cruising speed, takeoff and landing characteristics, and climb rate. Powerful AlliedSignal TFE731-5BR jet engines can lift the aircraft to an altitude of 41,000 ft and accelerate it to a cruising speed of 426 KTAS. Rockwell Collins Pro Line 21 onboard avionics allows pilots to assess the situation as effectively and quickly as possible from the incoming data during flight. Therefore, four large flat monitors display navigation, weather, advanced ground proximity warning systems, and terrain alert systems.
Main advantages of the Hawker 850XP jet charter:
Spacious cabin
Seat control systems
LCD screens
360° rotating seats
Hawker 850XP Interior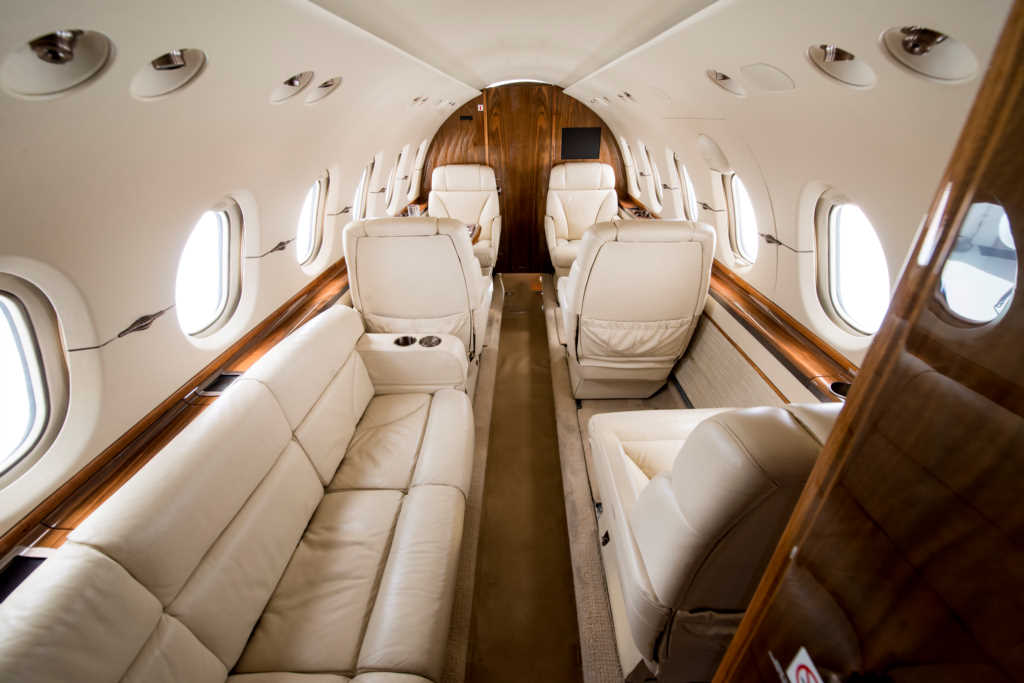 The Hawker 850XP jet cabin has a comfortable aisle, a well-equipped kitchen area, a toilet room in the tail section, and a luggage area. Standard cabin features include touch-screen seat controls, adjustable seats, and LCD lighting. In addition, the charter Hawker 850XP is characterized by excellent space optimization, allowing maximum use of the aircraft's potential space.
The interior is available in two versions, with eight seats along each side facing each other or with six seats and one couch. It has a satellite phone, LCD monitor, stereo, and Internet. Advanced noise suppression and vibration reduction systems ensure silence throughout the flight.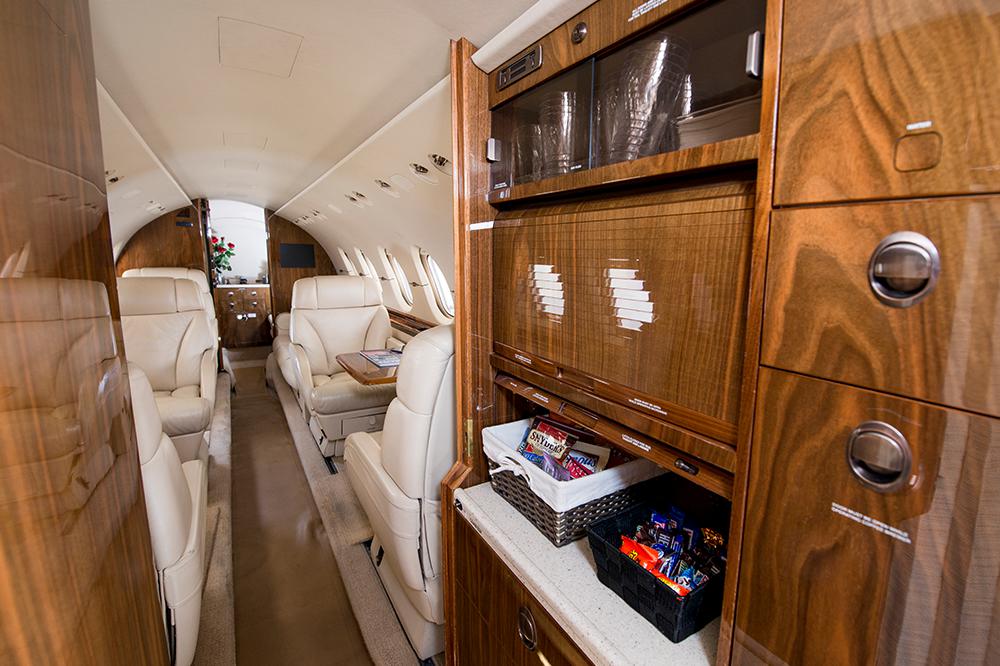 Hawker 850XP General Information
| | |
| --- | --- |
| Classification | Midsize Jet |
| Seats | 8 |
| Cruis Speed | 426 ktas |
| Range | 2694 nm |
| Luggage Capacity | 49.5 cu ft |
| Interior Height | 5.74 ft |
| Interior Width | 6 ft |
Monarch Air Group offers a personalized, flexible and uninterrupted private jet charter service on Hawker 850XP. We accompany you throughout your trip, take into account your booking needs and assist you with flight planning.
FAQs: Hawker 850XP Private Jet for Charter
When Should I Choose the Hawker 850XP Charter Flight?
A Hawker 850XP charter is perfect for both business and leisure. The private jet flight on Hawker 850XP includes traveling to our northernmost or southernmost city within the United States, vacationing in the Caribbean, or flying from coast to coast.
What Runway Length Does the Hawker 850XP Need?
The Hawker 850XP private jet requires a minimum of 1,719 meters for takeoff and 696 meters for landing. Consequently, the 850XP can land at any airport in the world.
How Far In Advance Can I Charter the Hawker 850XP?
To arrange a private flight on the Hawker 850XP, contact our specialists 6 hours before your flight. You can choose the distance, the airport, additional services on board, and much more. As a result, our customers enjoy every flight, especially since they don't have to sacrifice luxury or comfort.