The Cessna Citation Hemisphere is an ultramodern long-haul aircraft that is ideal for business aviation. Textron developed the craft, a development project announced back in 2015. This aircraft is currently the largest of all Cessna aircraft and belongs to the business jets.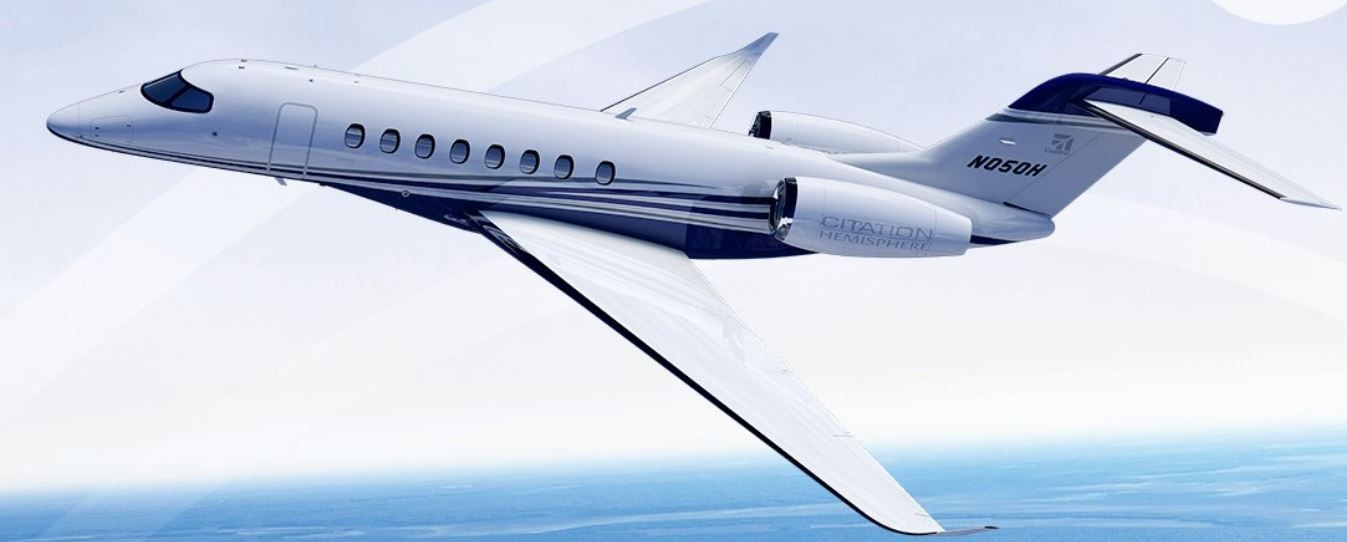 The Cessna Citation Hemisphere features a newly designed cabin with a greater capacity and a range of 5,200 mi, allowing customers to travel quickly and comfortably from Dubai to Lisbon. The new forward section of the aircraft has a well-lit workstation, some 20 windows, and skylights. Toilets are placed in both parts of the plane, as well as an ample luggage compartment. In addition, the cockpit is equipped with an integrated Primus Epic system to reach destinations faster and with less effort.
The Cessna Citation Hemisphere also features the SmartView system (SVS) and the Silvercrest engine, cutting fuel usage by 15% and reducing nitrogen oxide emissions. A complete flight control system is supplemented by flight control computers and remote electronic units. Moreover, the turbofan engine would be controlled under advanced analytics and address any technical issues.

Cessna Citation Hemisphere General Characteristics
Capacity – 12 passengers
Cruise speed – 594 mph
Range – 5,200 mi
Cabin Altitude: 5,000 ft | 1,500 m
The Cessna Citation Hemisphere was supposed to take off in 2019, but in April 2018 Textron Aviation suspended work on advanced engine problems.