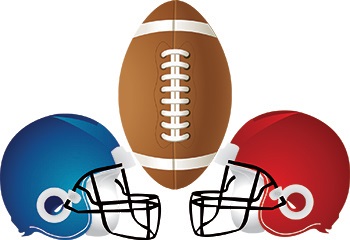 Charter a private jet with Monarch Air Group to Super Bowl XLVIII and witness history in the making on February 2, 2014 at MetLife Stadium at the Meadowlands Sports Complex in East Rutherford, New Jersey. This will be the first Super Bowl to be played outdoors during cold weather; the first in 38 years to be played outdoors on astroturf; and the first in which two U.S. states (New York and New Jersey) will share hosting duties.
Super Bowl XLVIII will be the first NFL Championship Game to be held in the New York metropolitan area since December 30, 1962, when the Green Bay Packers beat the New York Giants in the original Yankee Stadium. The new Metlife Stadium at the Meadowlands is only three years old and cost 1.6 billion to build. It is home to both the New York Giants and the New York Jets and has a seating capacity of over 80,500.
More private jets are chartered for the Super Bowl than any other event worldwide. If you fly on a commercial airliner, you run the risk of your flight getting delayed or cancelled altogether due to inclement weather. Bypass the crowds, lines and stress and allow Monarch Air Group to provide a luxury private or corporate charter to Super Bowl XLVIII. Game tickets are sure to be sold out well in advance after a climactic Super Bowl XLVII and thanks to the historic setting and location. Book your private charter today so you are guaranteed to be there for every thrilling moment.
Charter a jet from countless destinations and arrive as close to the MetLife Stadium as possible. Fly according to your schedule — we take off when you give the signal. Our dedicated team will choose among thousands of aircraft to select the ideal jet for your trip length, group size, budget and preferences. To enhance your flight experience, choose from among dozens of amenities such as catering and concierge services, digital entertainment systems, flight attendants, massage chairs and more. Your Super Bowl trip will begin and end with luxury, comfort, sophistication and class.
Our reputation for sterling customer service, safety and reliability has made us the go-to provider for an elite international clientele which includes top government officials, the U.S. Department of Defense, the Canadian DND, the United Nations, various NGOs, Fortune 500 executives and celebrities. We have the experience and in-depth knowledge to provide you with a high-caliber private charter experience, from the moment you book to the moment you land.
Next February, come snow or shine, you know it will be a NFL Championship Game to remember. Make this one the ultimate experience of a lifetime for you and your entourage. Call Monarch Air Group today for a free quote.
Charter a private jet to the Super Bowl XLVIII:
Monarch Air Group — Because Experience Matters.