On March 9th, 2010 a Sabre 65 flew around the world in 57 hours and 54 minutes a total of 22,848 miles and at an average speed of 402 mph and beat two existing world records. It would have beaten the third record if it had not been diverted due to the volcano eruption in Iceland.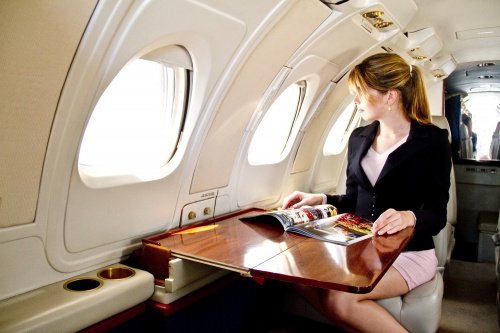 Charter a Sabre 65 private jet:
The aircraft came to existence when Rockwell built and developed the Sabre specifically to fulfill the US Air Force requirements. The result was the only corporate mid-size jet built to the highest performance and specifications of the U.S. Armed Forces. The Sabre was the aircraft of choice for the highest Air Force echelons.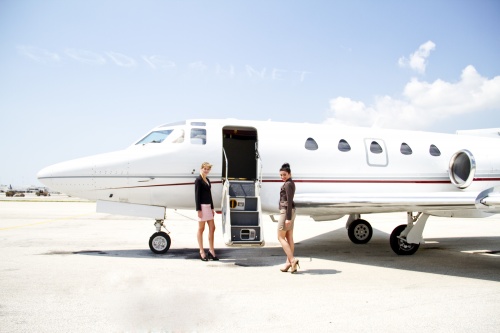 And rightfully so;
The Sabre 65 can withstand up to 4G's. This comfortable Mid-Size Jet has the same basic wing, tail, and landing gear as the famous Sabre F-86 fighter jet. The aircraft is known for its safety, strength, comfort, superior handling characteristics and fuel economy. Updated Sabreliners, such as N921CC, can outperform the majority of jets in its type, while providing for an extra ordinary air charter experience.
The aircraft can comfortably seats up to seven passengers and crew. It features a fully enclosed stand up lav, plenty of luggage space and comfortable interior. With max range exceeding 2,300 nm and a cruise speed of over 550 mph the Sabre can perform non-stop coast to coast flights. Its low fuel consumption and reliability allow us, the operators, to provide our passengers with unmatched pricing.
*Monarch Air Group does not currently operate the aircraft.