Monarch Air Group has a front row seat this June. For the first time in more than 30 years, Philadelphia will be hosting the 2013 U.S. Open to be played at the Merion Golf Club in Ardmore from June 10-16.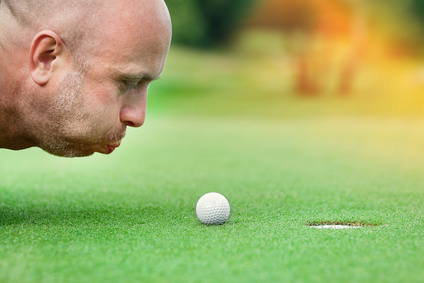 The Merion Golf Club is an historic venue, having hosted 18 USGA championship tournaments since opening in 1896, more than any other course. Merion is where Bobby Jones completed the only grand slam in the history of golf in 1930, when he won the U.S. Amateur Championship after winning the British Open, the British Amateur and the U.S. Open earlier in the same year. No one has ever won all four majors in the same year since.
Charter a private jet to the PGA U.S. OPEN:
Let Monarch Air Group put you in alignment to see the top ranked players from around the world, including U.S. Open favorites Tiger Woods, Rory McIlroy, Lee Westwood and Phil Mickelson
"I'm two inches wide, and can drive a person insane. I roll my own way even slower in the rain. I am always still when you need me too. I spin and slice when not hit right. I can hook and dive and go out of sight. I can drop on a green if the golf gods are there, or I can land in the sand if they choose or even care. See a golf ball is bad and can make a man sad. But for a hole in one, I would be very happy and oh so glad." (Quote by Michael J. Falotico). There is no need for a "count-back".
With Monarch Air Group, you are always a winner.