Monarch Air Group provides Embraer Praetor 600 business jet for private flights to any airport worldwide. Our aviation consultants are always ready to advise you on private jet charters and other business aviation services.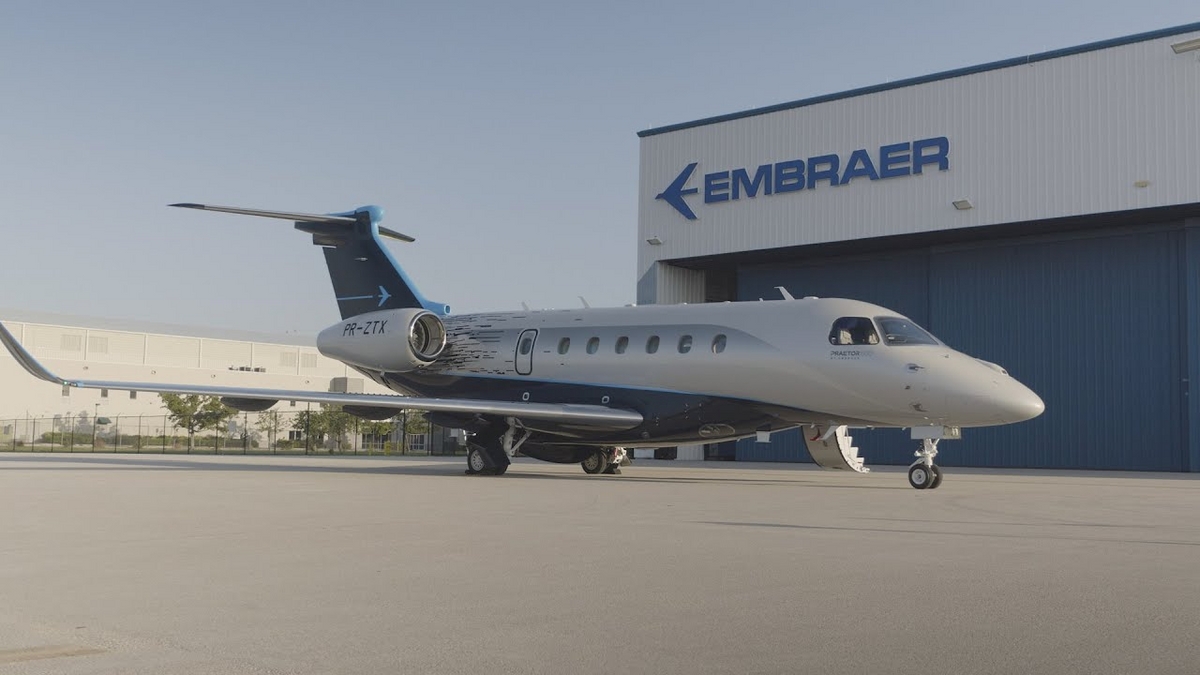 Praetor 600 Charter Flights
The super-midsize Praetor 600, from Brazilian company Embraer, is the result of an in-depth upgrade of the Legacy 450. It is expected to be the fastest and longest-range business jet in its class, and the company recently received EASA and FAA certification for the model. The jet Praetor 600 is ideally suited for business aviation and flights between European and American government delegations and heads of corporations.
The private aircraft Embraer Praetor 600 has improved wingtips, higher fuel tank capacity, and more powerful engines. With four passengers on board, the Praetor 600 is capable of a non-stop flight between London and New York.
Praetor 600 Charter Cost
Chartering a Praetor 600 private jet will cost from $5,000 per hour. The cost of renting a Praetor 600 is calculated individually and depends on several parameters, such as the distance and complexity of the route.
For Praetor 600 charter rates and availability, please submit the flight request form below or call our agents.
Charter a Praetor 600 for Private Flights:
Praetor 600 Overview
The Embraer Praetor 600 private jet offers unparalleled comfort and personalization of flight. Additional fuel tanks, and the powerful HTF 7500E engines from Honeywell, make the Praetor 600 private aircraft the fastest business jet in its class. Range and speed depend on weather conditions, seat configuration, and other factors.
Cockpit Praetor 600 equipment includes state-of-the-art Rockwell Collins Pro Line Fusion avionics, a fly-by-wire flight control system to reduce pilot workload significantly, and a synthetic imaging system to ensure excellent flight safety. When you charter an Embraer Praetor 600, you are assured of high performance, state-of-the-art comfort, and personalized service.
Praetor 600 Interior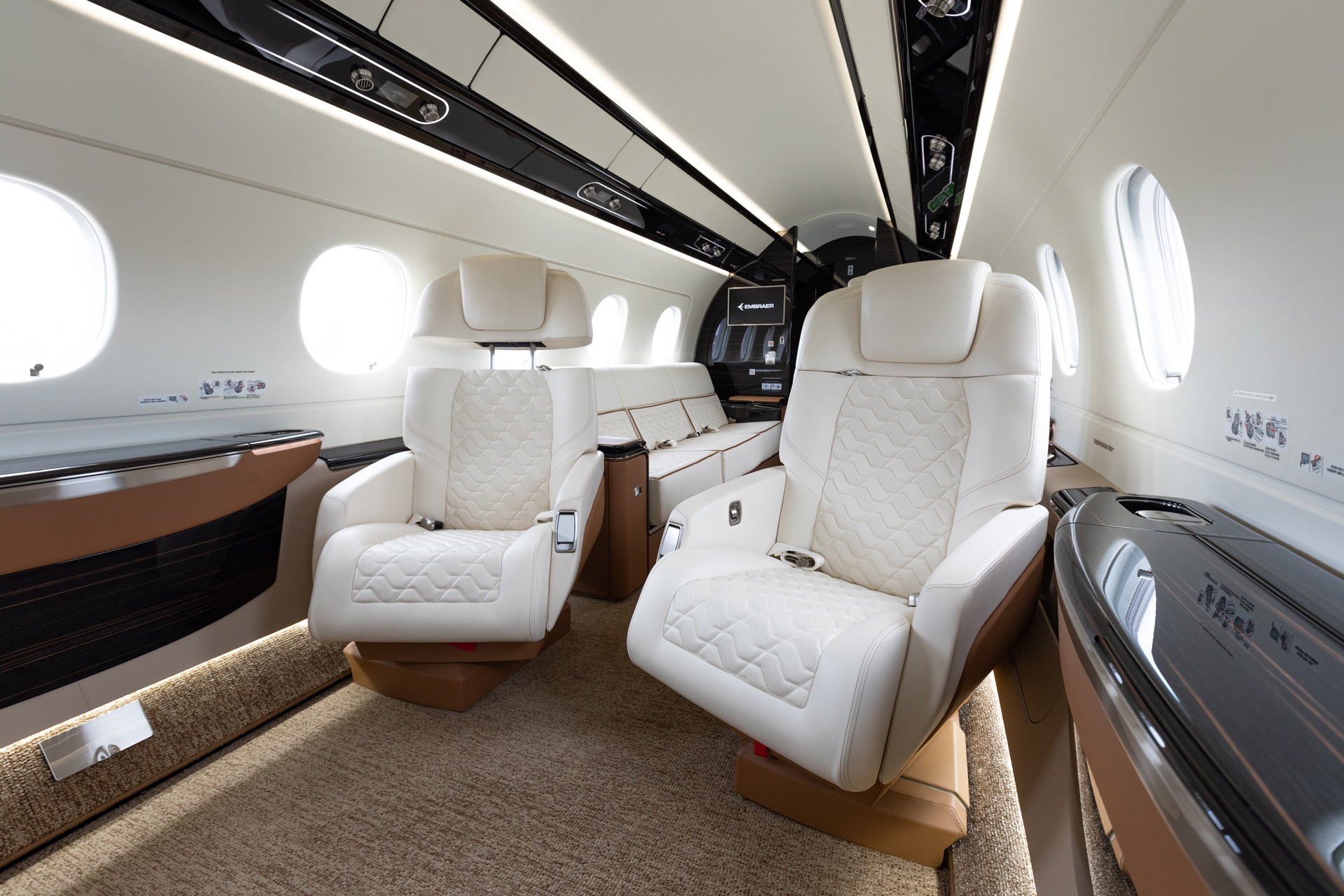 The Praetor 600 charter boasts a maximum seating capacity of 12 but is usually configured to accommodate eight passengers in ultimate comfort. The height of the cabin and the vast space between the rows of seats make it easy to move around during the flight. The elegant cabin offers a tranquil environment, ideal for work or rest.
The standard equipment of the Praetor 600 jet includes large windows and comfortable seats facing each other, with retractable armrests and tables. In the front is a full kitchen for warming up and serving meals. In addition, a roomy luggage compartment provides extra storage space and access to your belongings during the flight.
Praetor 600 General Information
| | |
| --- | --- |
| Classification | Super Midsize Jet |
| Seats | 8 |
| Cruis Speed | 466 KTAS |
| Range | 4018 nm |
| Luggage Capacity | 155 cu ft |
| Interior Height | 6 ft |
| Interior Width | 6.8 ft |
Monarch Air Group offers the maximum comfort and luxury of modern aircraft when flying privately on a Praetor 600 jet. With aircraft such as the Embraer Praetor 600 jet, you get an unprecedented choice of in-flight comfort, amenities, and more.
FAQs: Praetor 600 Private Jet for Charter
When Should I Choose the Praetor 600 Charter Flight?
For travelers who want to enjoy modern and luxurious flying, the Praetor 600 charter is well worth the option. The private jet Praetor 600 is one of the industry's most reliable, well-known, and advanced corporate aircraft.
What Runway Length Does the Praetor 600 Need?
With a Praetor 600 charter flight, you can fly a maximum range from a takeoff distance of 4,436 ft. The aircraft can be operated from a 2,165 ft runway.
How Far In Advance Can I Charter the Praetor 600?
To arrange a private jet flight on the Praetor 600, it is best to contact us 6 hours before your flight. We will be able to provide the necessary facilities on board and a suitable departure time if you contact us as soon as you decide to fly.