Piper Aircraft of America developed the PA31 Navajo Chieftain for the general aviation market and private use. This light turboprop aircraft made its first flight in 1964. More than 3.5 thousand copies were produced during mass production. Charter on the Piper PA31 Navajo Chieftain allows for the shortest time to travel from Miami to Houston, Philadelphia to Detroit, Minneapolis to Indianapolis.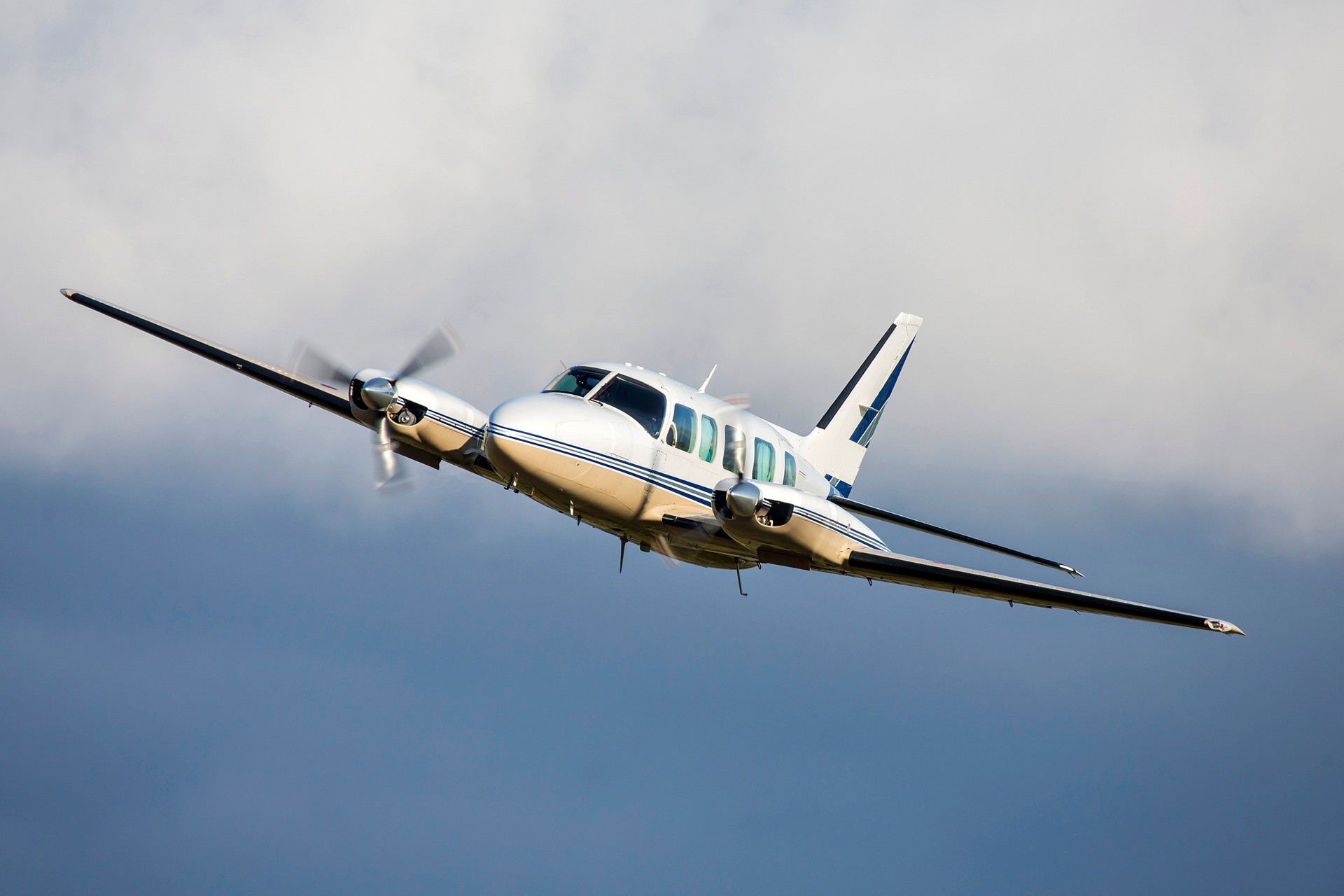 Charter a Piper PA-31 Navajo private jet:
The Piper PA31 Navajo Chieftain has a larger fuselage than previous models, more oversized doors, a passenger cabin with six windows, and two powerful turbocharged Lycoming TIO-540-J2BD engines. Today it is actively operated for private charters and regional airlines of the USA and Canada. Popular modifications include the Colemill Panther with Lycoming TIO-540-J2B engines and PA-31-350T1020 with increased passenger capacity.
The Piper PA31 Navajo Chieftain passenger cabin has everything you need for comfortable recreation or productive work for up to 7 people.
Piper PA-31 Navajo General Characteristics
Passenger capacity: up to 7
Range: 1210 nm
Max Cruise Speed: 195 kts
Cabin length: 8 ft 6 in
Cabin width: 4 ft 2 in
Cabin height: 4 ft 25 in
To hire Piper PA31 Navajo for private flights, please submit the flight request form or call our agents at 1-877-281-3051 for 24/7 support.