The Piper M600 is a single-engine turboprop from U.S. manufacturer The New Piper Aircraft Inc. The company unveiled the model in 2015 at the AERO Friedrichshafen air show. The aircraft is an upgraded version of the flagship of the Piper line and perfectly meets the needs of business aviation. For example, a Piper M600 charter allows you to travel from Denver to Boston, Detroit to El Paso, or Los Angeles to Chicago in the shortest possible time.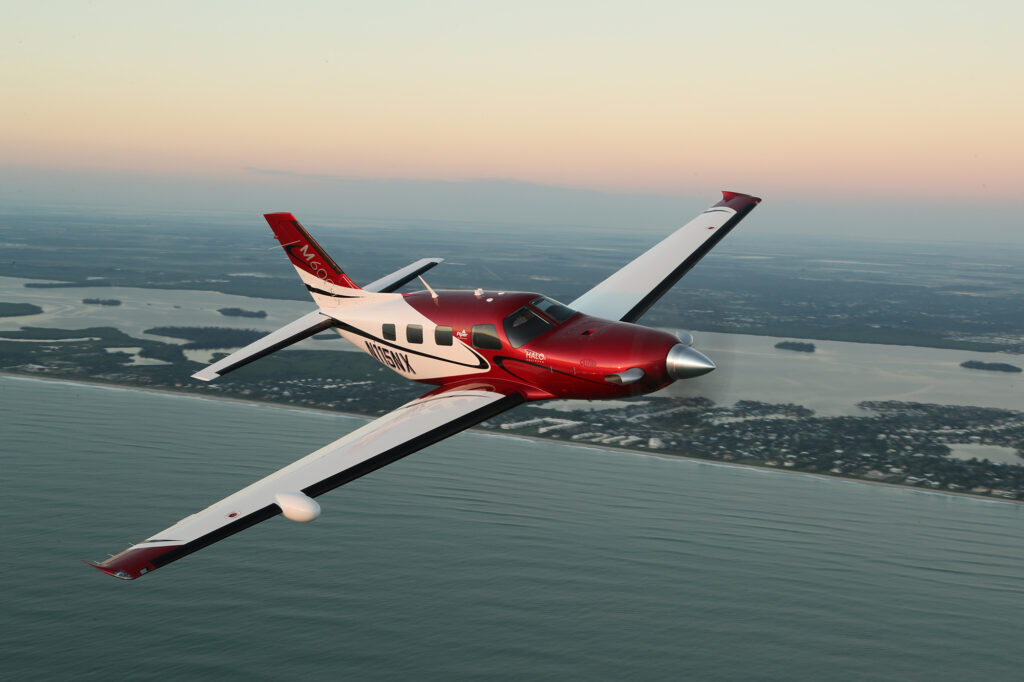 Charter a Piper M600 private jet:
The new Piper M600 aircraft is based on the M500 platform with advanced digital systems control technology, featuring redesigned wing and a redesigned interior. The Garmin 3000 avionics combines functionality, reliability, and safety and is the most advanced safety equipment available. The power plant is Pratt & Whitney PT6A-42A and allows the Piper M600 to travel 1.658 nm. Other noteworthy features include an advanced fire detection system, USB charging ports, Bose A20 headset, and PiperAire air conditioning.
The cabin of the Piper M600 offers a feeling of exquisite luxury. You can choose from a rich color palette and interior design. All onboard seats are hand-trimmed with high-quality leather for maximum passenger comfort.
Piper M600 General Characteristics
Passenger capacity: up to 4-5
Range: 1,658 nm
Max Cruise Speed: 274 Ktas
Cabin length: 12 ft 3 in
Cabin width: 4 ft 1 in
Cabin height: 3 ft 11 in
To hire Piper M600 for private flights, please submit the flight request form or call our agents at 1-877-281-3051 for 24/7 support.