Monarch Air Group provides Piper M500 turboprop jet for private flights to any airport. Our aviation consultants are always ready to advise you on private jet charters and other business aviation services.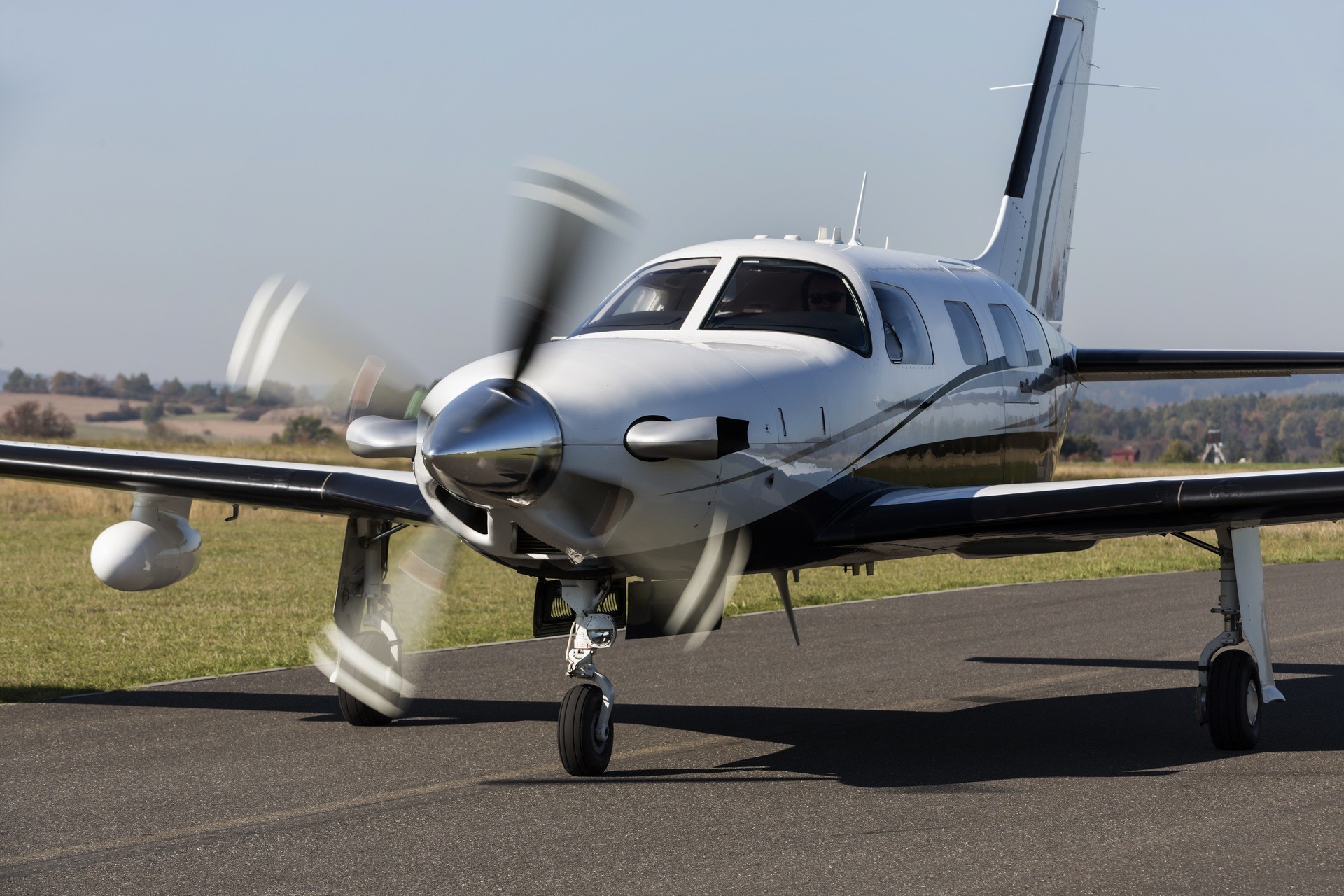 Piper M500 Charter Flights
A contemporary turboprop with sleek luxury and jet-powered performance is Piper M500 private jet charter. The aircraft is outfitted with the latest technologies to establish a new benchmark for value and performance. Flying on a Piper M500 private jet charter is the ultimate way to experience luxury air travel.
Piper M500 Charter Cost
Chartering a Piper M500 private jet starts at $1,200 per hour. The price to rent a private aircraft is determined individually and is based on a number of factors, including the complexity and distance of the trip.
Call our representatives or fill out the flight request form below to learn more about Piper M500 charter rates and availability.
Charter a Piper M500 for Private Flights:
Piper M500 Overview
Piper M500 private jet charter is a model of excellence, equipped with the most recent Garmin safety technology and a single Pratt & Whitney Canada PT6A-42A turboprop engine. Additionally, the New Piper Aircraft Inc., an American producer of this model, provides exceptional guarantees on all brand-new M500 aircraft. The aircraft also has two USB charging ports, a new digital sealing system, and a better automatic control system. Due to all of this, Piper M500 is very popular in the private aviation industry.
Piper M500 Interior
The Inverness cabin of Piper M500 private jet charter features a two-tone VIP interior. Comfortable seats and a Global Satellite Receiver for on-demand service are additional options. The interior has been entirely renovated to keep up with the new design.
Piper M500 General Information
| | |
| --- | --- |
| Classification | Turboprop |
| Seats | up to 5 |
| Max Cruise Speed | 260 ktas |
| Max Range | 1,000 nm |
| Luggage Capacity | 46 cu ft |
| Interior Height | 3.6 ft |
| Interior Width | 4.2 ft |
| Interior Length | 12.25 ft |
Monarch Air Group's Piper M500 private charters are unmatched in the industry for their level of comfort and luxury. Please contact us at any time as we provide Piper M500 private jet service around-the-clock. We'll offer a variety of in-flight and post-flight services in addition to trip organizing.
FAQs: Piper M500 Private Jet for Charter
What Type of Private Jet is Piper M500?
Piper M500 is a turboprop jet. Typically larger than piston aircraft, turboprop planes may fly up to 35,000 feet above the ground. If you're looking for a less affordable alternative to the more expensive private jets, they are best for trips of about 600 to 1000 miles.
When Should I Choose the Piper M500 Charter Flight?
A Piper M500 charter aircraft is the best option if you need to travel quickly, privately, and in style. With a charter flight on the Piper M500, you may get from Kansas City to Buffalo, Boston to Birmingham, or Chicago to Houston in the least amount of time.
What Runway Length Does the Piper M500 Need?
To take off, a Piper M500 private jet needs a runway of at least 1,650 feet in length.
How Far in Advance Can I Charter the Piper M500?
Organizing a private flight via Piper M500 will take about six hours. Contact us as soon as you can after booking your flight so that we can meet your needs with a Piper M500 charter.