Pilatus PC-24 is considered one of the best modern light administrative aircraft from the Swiss company Pilatus. Developers paid particular attention to comfort and safety and adapted the model for corporate transportation in the segment of universal jets. It can land and take off from the dry ground and has short takeoff distances.

Charter a Pilatus PC-24 private jet:
Chartering a Pilatus PC-24 makes it possible to land as close to the destination as possible. All modern avionics is onboard, and all indications are visually displayed on monitors. In addition, this model uses a modular Honeywell APEX complex course approach with vertical guidance, early warning systems, and two Williams FJ44 engines.
The Pilatus PC-24 is at a high level of modern light aircraft and has a roomy baggage compartment, reclining seats, toilets, and a kitchen for passenger comfort. Furthermore, it can be composed in different variations and designs as desired.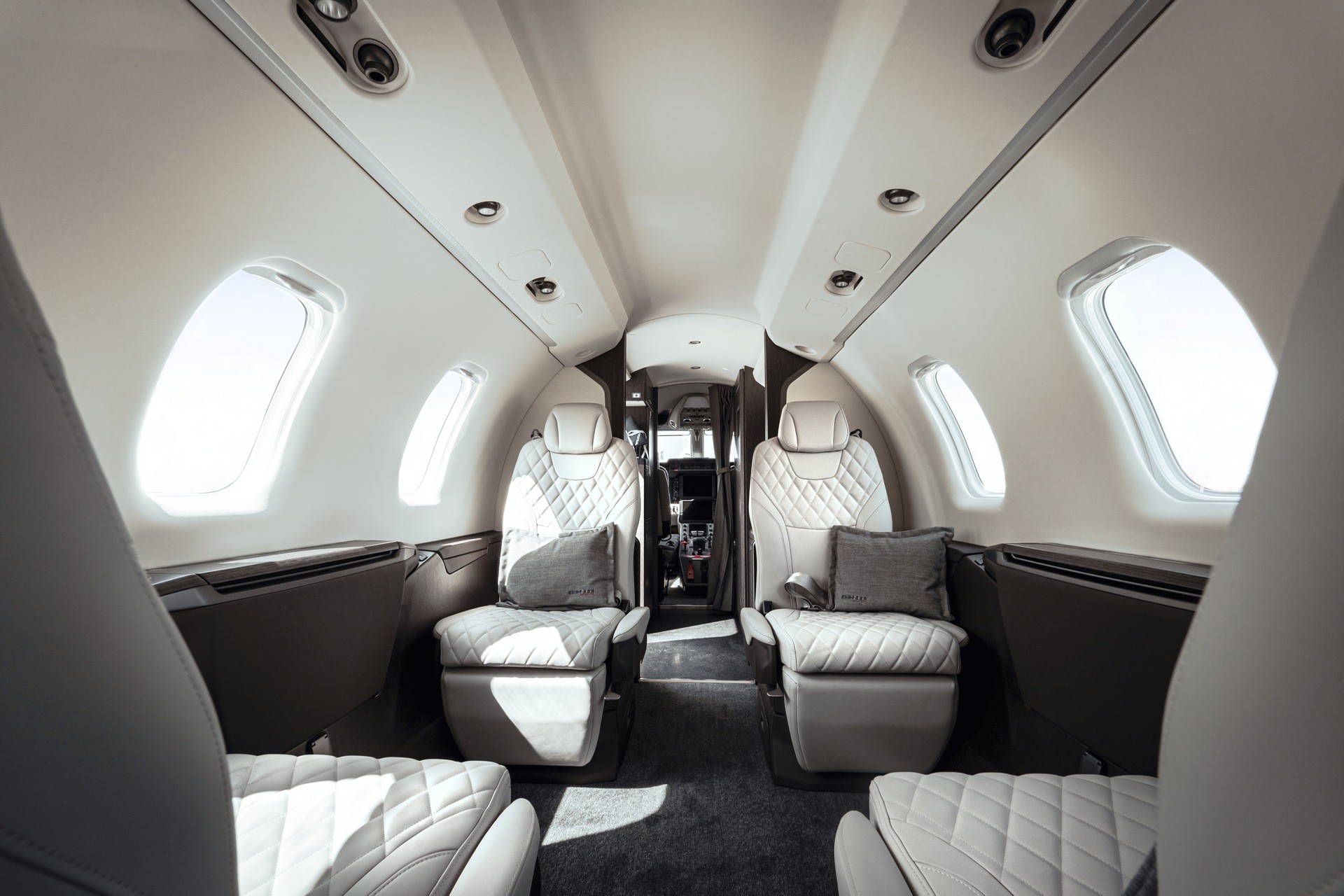 Pilatus PC-24 General Characteristics
Passenger capacity: up to 11
Max range: 2.000 nm
Max cruise speed: 440 kts
Cabin height: 5.1 ft
Cabin width: 5.5 ft
Cabin length: 17.0 ft
To hire Pilatus PC-24 for private flights, please submit the flight request form or call our agents at 1-877-281-3051 for 24/7 support.