Monarch Air Group provides Pilatus PC-12 private jet for charter to any airport worldwide. Our aviation consultants are always ready to advise you on private jet charters and other business aviation services.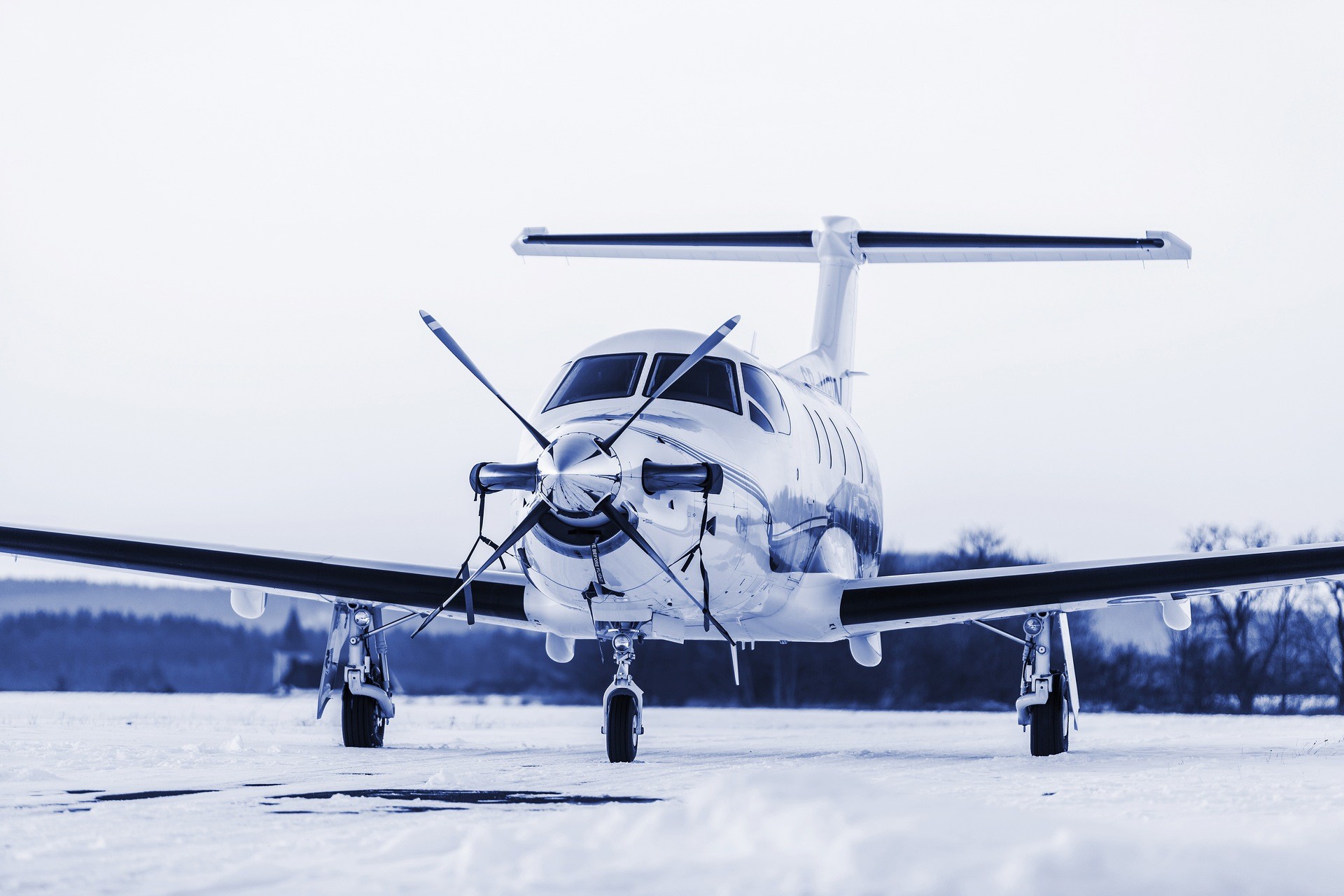 Pilatus PC-12 Charter Flights
The aircraft combines the perfect balance of features for an unforgettable private flight PC-12 NG experience. Although the use of the PC-12 NG in private aviation is varied, it is an indispensable aircraft for short flights within the United States with maximum comfort.
The Pilatus PC-12 NG is a popular choice among turbine-powered business aviation aircraft, allowing for minute reconfiguration of the cabin, which provides many applications due to the advantages of the flat-floor design. The spacious cabin and comfortable seats allow private travel PC-12 NG to become relaxing and will enable you to enjoy all the benefits of private aviation.
Pilatus PC-12 Charter Cost
Chartering a PC-12 NG private jet will cost from $2,000 per hour. The cost of renting a Pilatus PC-12 NG may depend on the flight range, the number of additional services, the airport for landing, and others.
For PC-12 NG charter rates and availability, please submit the flight request form below or call our agents.
Charter a Pilatus PC-12 NG for Private Flights:
PC-12 NG Overview
Pilatus Aircraft was established in December 1939 and formed to do maintenance and repairs for the Swiss Air Force. From 1941 to the present, Pilatus has developed and built trainers, STOL transporters, and even artillery observation aircraft. However, it was in 1991 that the incredibly popular and versatile single-engine business turboprop, the PC-12, was revealed.
An improved version of the PC-12, the private jet Pilatus PC-12 NG (New Generation) features some improvements, including a more powerful Pratt & Whitney Canada PT6A engine, which increases range and helps achieve a higher cruise speed than previous versions of the PC-12.
The Pilatus PC-12 NG is a single-engine turboprop developed by the Swiss company Pilatus. It is usually used as a corporate jet or a regional airliner. The main advantages of PC-12 NG private aircraft are an airtight cabin, long range, high speed, low operation costs, and the possibility to operate at small airfields.
PC-12NG jet is equipped with the Honeywell Primus Apex avionics complex with large multifunctional displays. An essential factor is that the PC-12 NG can take off and land anywhere, including unpaved runways of only 1000 m.
Main advantages of the PC-12 NG jet charter:
Low fuel consumption;
Accessible baggage area mid-flight;
Inexpensive;
Market leader;
Excellent short runway performance;
Flexibility.
Pilatus PC-12 NG Interior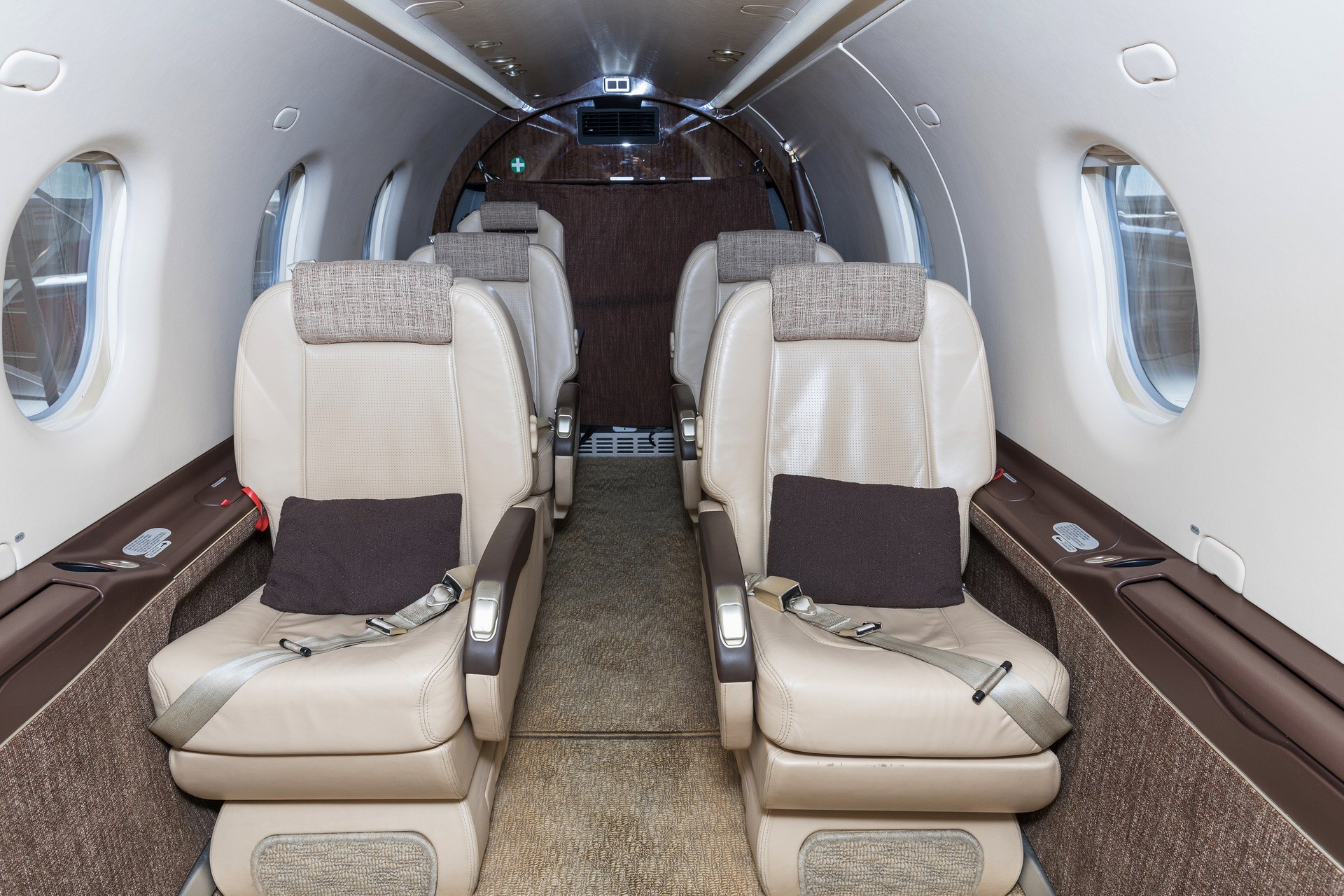 The interior of the PC-12 NG is made of expensive materials. The interior layout of the PC12-NG, created by Pilatus in partnership with BMW Designworks, offers high functionality and the ability to make maximum use of the available cab dimensions. The side handrails serve as armrests for greater passenger comfort and are positioned at the ideal height. Work tables with side rails, flush-mounted to maximize usable space.
The PC-12NG is equipped with the optional Executive 6 + 2 seating package. It includes a center four-seat club section with adjustable seats, as well as two forward-facing seats with a retractable footrest.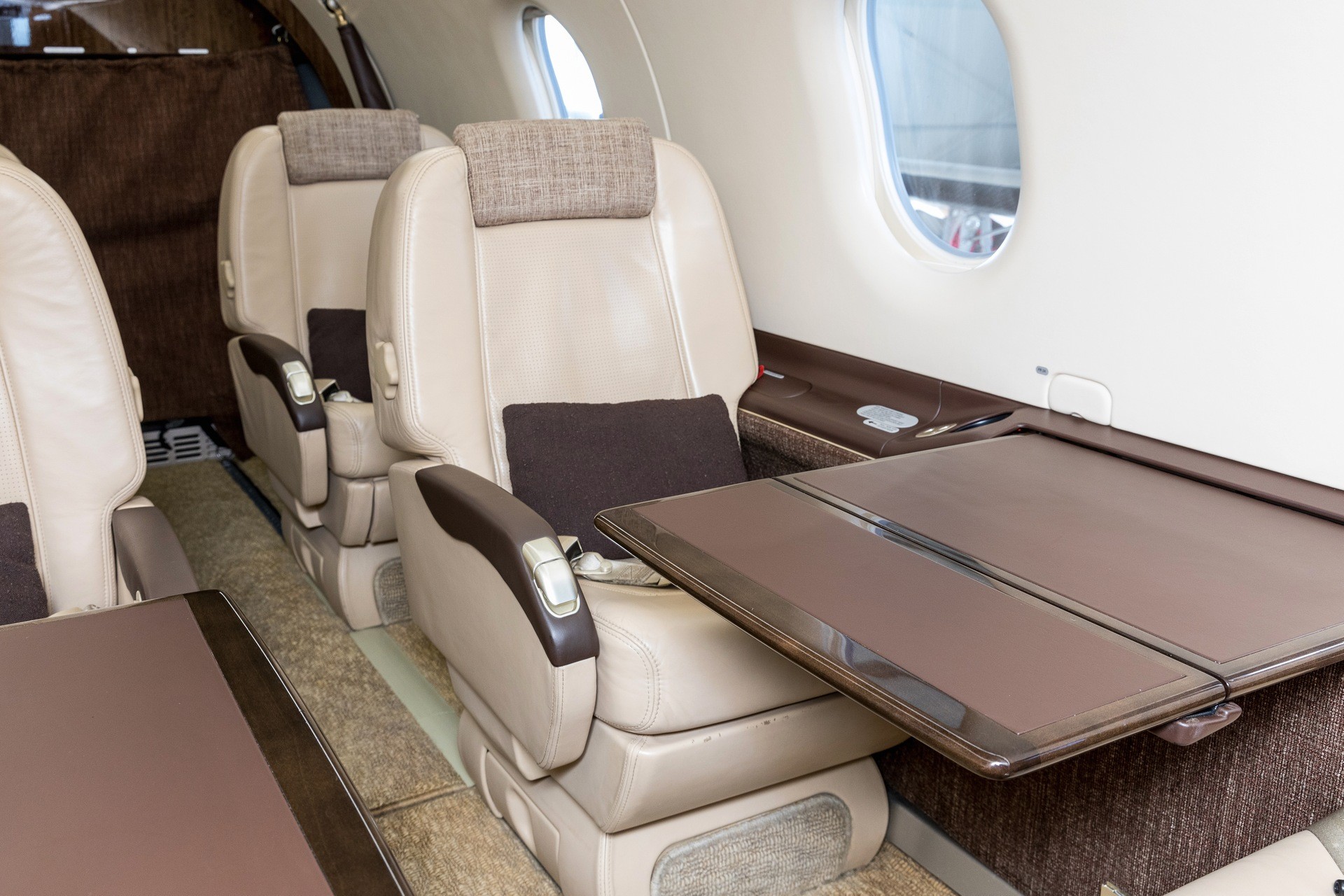 The silence in the PC-12NG jet cabin helps passengers truly relax, and the Ethernet and Internet onboard provide access to a library of movies, music, a flight map, and the Internet at excellent speed. In addition, a fully enclosed restroom is located between the cockpit and the passenger compartment.
PC-12 NG General Information
| | |
| --- | --- |
| Classification | Turboprop |
| Seats | 6 |
| Cruise Speed | 285 ktas |
| Range | 1,460 nm |
| Luggage Capacity | 40 cu ft |
| Interior Height | 4.10 ft |
| Interior Width | 5 ft |
Our PC-12NG charter service lets you control your travel experience and environment. Choose your passengers, aircraft size, and seat layout, and choose from a menu of onboard and ground services. With our personalized approach, you can relax in the safety and tranquility of a private jet.
FAQS: Pilatus PC-12 NG Private Jet for Charter
When Should I Choose the PC-12 NG Charter Flight?
The PC-12 is suitable for takeoff and landing at small airfields, international airports, and unpaved surfaces. Therefore, it can often take travelers closer to their destination on a Pilatus PC-12 NG private jet flight. This flexibility makes Pilatus PC-12 charter flight popular with individuals, business travelers, and companies.
How Far In Advance Can I Charter the Pilatus PC-12 NG?
Monarch Air Group's charter experts work around the clock and can accept your jet charter request as soon as you decide to fly. The Pilatus PC-12 NG is ready for departure with 6 hours advance notice. Generally, it is best to begin planning a private flight on a PC-12 NG a week in advance.
What Runway Length Does the PC-12 NG Need?
The PC-12 NG can operate from paved, dirt, grass, or gravel runways as short as 2,600 ft. With its flexibility and long-established position in the marketplace, you can choose small or remote airports for landing when you charter a PC-12 NG private jet.