Monarch Air Group provides Phenom 300E business jet for private flights to any airport. Our aviation consultants are always ready to advise you on private jet charters and other business aviation services.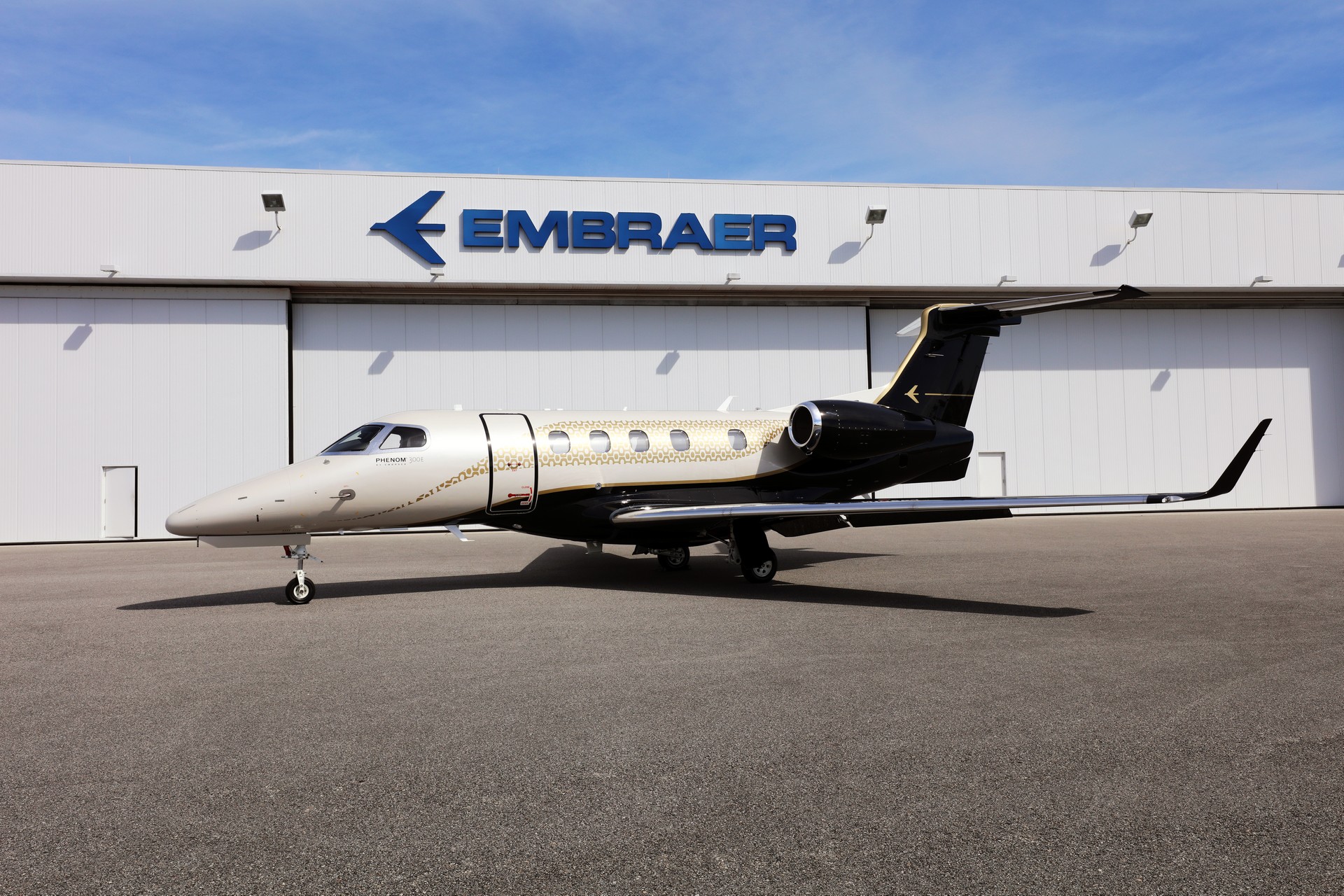 Phenom 300E Charter Flights
The newest light jet from Embraer is the Phenom 300E, an enhanced version of the best-selling type. Although it is identical to the previous model and made its first flight in 2008, interior designers ensured that passengers were as comfortable as possible. Phenom 300E private jet charter became the most successful one of the previous decade, the best-selling light aircraft for ten years, and the longest-range and fastest single-pilot jet in production.
Phenom 300E Charter Cost
Chartering a Phenom 300E private jet will cost from $3,300 per hour. The price to rent a private aircraft is determined individually and is based on a number of factors, including the complexity and distance of the trip.
Call our representatives or fill out the flight request form below to learn more about Phenom 300E charter rates and availability.
Charter a Phenom 300E for Private Flights:
Phenom 300E Overview
With the best range and speed in its category, Phenom 300E private jet charter proves its potential to challenge preconceived notions about the capabilities of light jets. The new modification's primary focus is on passenger comfort, while the flight characteristics are the same. Phenom 300E's potent Pratt & Whitney Canada PW535E engines enable it to cover 2.313 mi at a speed of 518 mph. Additionally, a touchscreen has been added to the Prodigy Touch Flight Deck system, the Cockpit Management System (CMS) has been upgraded, and a new multimedia system has been introduced.
Phenom 300E Interior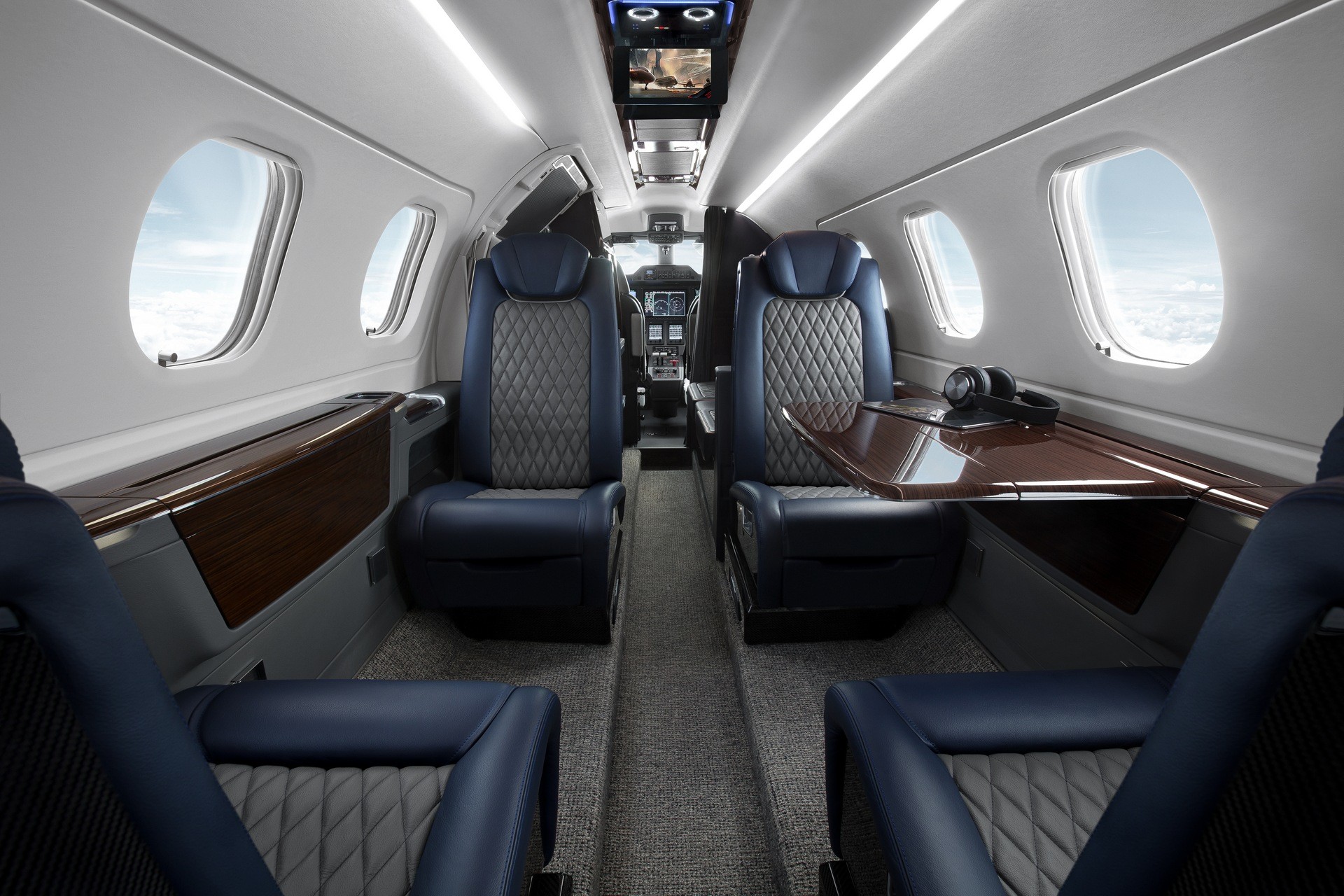 The key advantage of Phenom 300E private jet charter is its comfort, so the noise reduction system has been upgraded. The cabin includes a large entrance door as well as a folding ramp. This variant boasts the largest luggage compartment in its class, a walk-in closet, a porthole lavatory, chairs with headrests, and a redesigned table and armrest. This design and the natural light that enters the cabin through the portholes create more space between the rows of seats.
Phenom 300E General Information
| | |
| --- | --- |
| Classification | Light Jet |
| Seats | 6-10 |
| Max Cruise Speed | 464 ktas |
| Range | 2,010 nm |
| Luggage Capacity | 84 ft³ |
| Interior Height | 4.9 ft |
| Interior Width | 5.1 ft |
| Interior Length | 17.2 ft |
Phenom 300E arranged by Monarch Air Group are the greatest and most efficient private charter aircraft in the world. Every day of the week, our private jet charter service is available round-the-clock. In addition to trip planning, our organization will provide a variety of on- and off-board services.
FAQs: Phenom 300E Private Jet for Charter
What Type of Private Jet is Phenom 300E?
Phenom 300E is a light jet. With a light private jet, you can soar through the sky in style and luxury. These jets offer the speed and convenience of traditional jets while still being lightweight enough to provide an economical and comfortable ride.
When Should I Choose the Phenom 300E Charter Flight?
Renting a Phenom 300E with a range of features will undoubtedly make your trip safer, more pleasant, and more luxurious. This airliner can nonstop transport you from New York to Las Vegas or Winnipeg to Houston.
What Runway Length Does the Phenom 300E Need?
A runway of at least 3,209 ft for takeoff and 2,212 ft for landing is required for Phenom 300E private jet charter.
How Far in Advance Can I Charter the Phenom 300E?
In six hours, a private Phenom 300E flight can be organized. Please contact us as soon as possible once your reservation has been confirmed to guarantee that you have an Phenom 300E charter that fulfills your requirements.