Manufactured by the Brazilian aerospace firm Embraer, headquartered in São Paulo State, the Phenom 300 is a light business jet with comfortable seating for up to 8. Since 2013 the Phenom 300 has been the number one most delivered business jet three years in a row according to the General Aviation Manufacturers Association.
Charter a Phenom 300 private jet: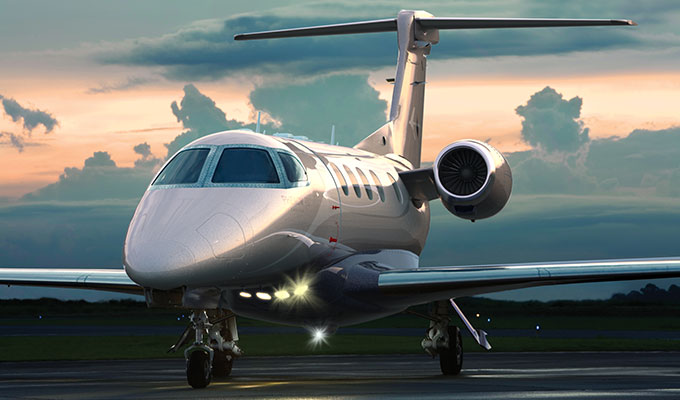 10 years ago Embraer formed their Executive Jets division, with the intention of becoming a leader in business aviation. Including the Phenom 300, the division now has seven business jets in production with more than 850 aircraft in service.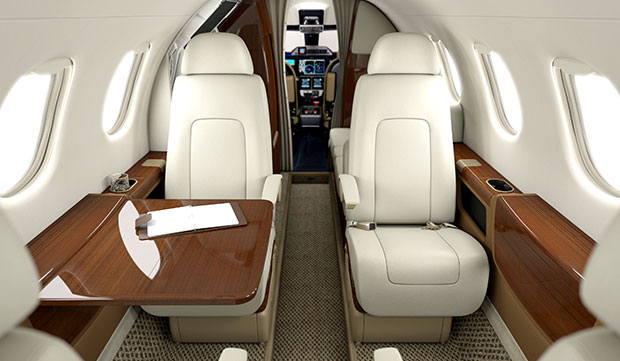 Passenger Capacity: up to 8 passengers (std config)
Max Range: 1,971 NM
Max Operational Speed: 0.78 Mach
Cabin Height: 4'11"
Cabin Width: 5'1"
Cabin Length: 17'2"
Baggage Capacity: 84 cu ft.
The Phenom 300 performs among the top light jets, with a high speed cruise of 453 knots and a six-occupant range of 1,971 nautical miles. With one of the best climb and field performance in its class the aircraft is capable of flying at 45,000 feet powered by two Pratt & Whitney Canada PW535E engines.
The Phenom 300 offers a spacious cabin, designed with BMW Designworks USA, and one of the largest baggage compartments in its class.
The Phenom 300 also has distinct temperature zones for pilots and passengers, a wardrobe and refreshment centre, voice and data communications options, and an entertainment system.
For charter rates and availability of the Phenom 300, please submit the below flight request form, or call our agents 24/7 at 1-877-281-3051