The Italian light turboprop aircraft Partenavia P68 was developed by Partenavia Costruzioni Aeronautiche. This twin-engine airplane made its first flight in 1970 and then entered serial production. The engineers designed the aircraft to operate charter flights from New York to Miami, Los Angeles to El Paso, or Chicago to Detroit.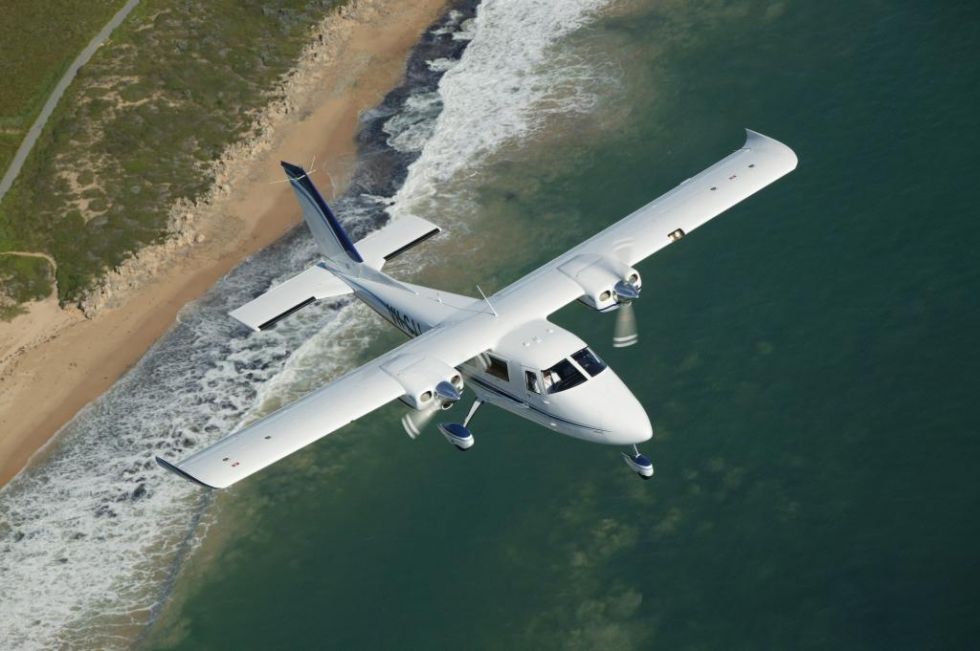 Charter a Partenavia P68 private jet:
The Partenavia P68 has good maneuverability, an elongated fuselage, and a powerful Avco Lycoming IO-360-A1B6 engine. All this significantly affected the flight performance and demand for the model. However, it was also used for various purposes due to its increased flight altitude and improved payload. Vulcanair, a Cazoria-based company, has purchased the certificates as well as the original production plant and now produces the P68C, P.68C-TC, P.68R, P.68TC Observer, P.68 Observer 2, and AP68TP-600 Viator aircraft types.
The cabin of the Partenavia P68 was relatively compact and well equipped for leisure or work. It was designed to meet the essential individual needs of private aviation customers.
Partenavia P68 General Characteristics
Passenger capacity: up to 5
Range: 590 nm
Max Cruise Speed: 174 kts
Cabin length: 5.84 ft
Cabin width: 4.6 ft
Cabin height: 4.3 ft
To hire Partenavia P68 for private flights, please submit the flight request form or call our agents at 1-877-281-3051 for 24/7 support.