The Mitsubishi MU-2 is a light twin-engine turboprop aircraft from Japanese manufacturer Mitsubishi. It made its first flight in 1963 and became one of the most successful aircraft in the business aviation segment. The MU-2 was designed as a transport aircraft suitable for civil and military missions. Today, a private charter on the Mitsubishi MU-2 allows seamless travel from Kansas City to Chicago, Los Angeles to El Paso, Minneapolis to Boston.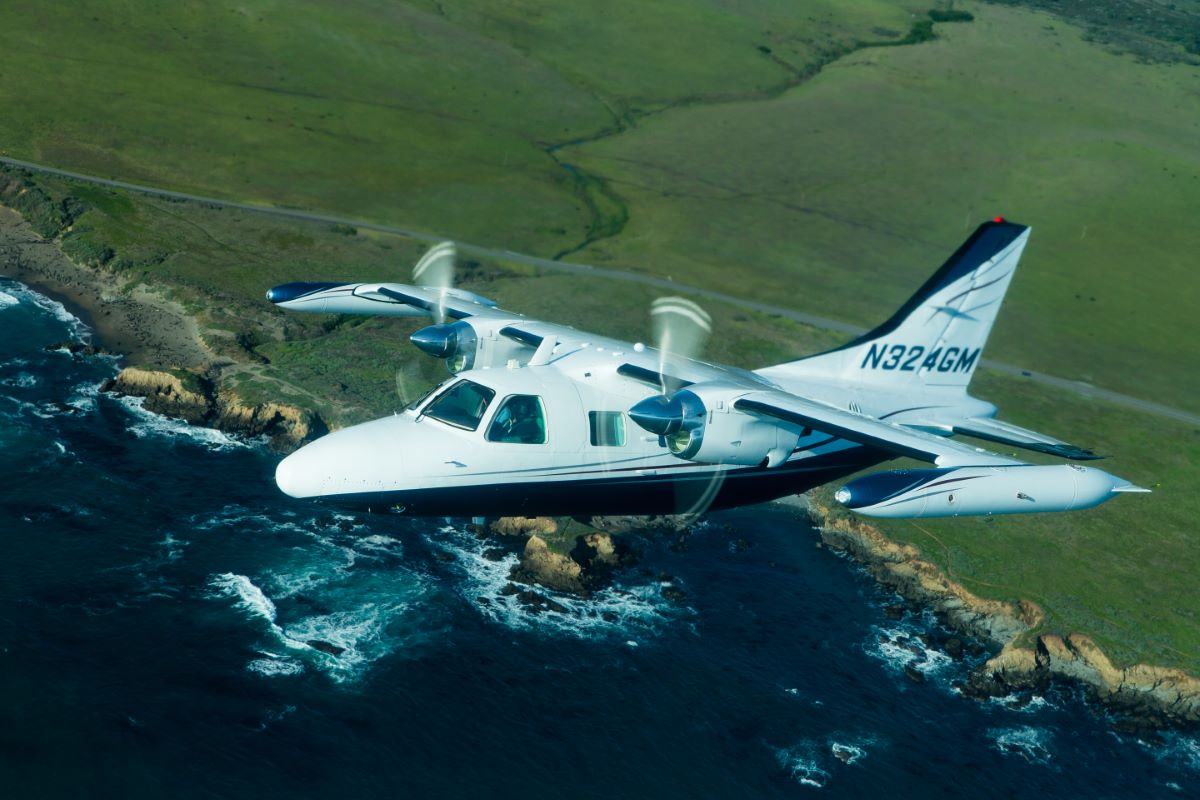 Charter a Mitsubishi MU-2 private jet:
The Mitsubishi MU-2 aircraft had several variations with improved flying characteristics. For example, MU-2B had a more powerful Garrett TPE331, and MU-2G had an elongated fuselage. Also, worth noting is the MU-2J, with increased GVW, the MU-2L, which had a higher cabin pressure, the MU-2N, the Marquise, and the Cavenaugh Cargoliner.
The cabin of Mitsubishi MU-2 has everything necessary for a comfortable stay of private aviation clients. It has comfortable seats and modern communication systems.
Mitsubishi MU-2 General Characteristics
Passenger capacity: up to 7
Range: 1040 nm
Max Cruise Speed: 270 kts
Cabin length: 16 ft
Cabin width: 4.75 ft
Cabin height: 4.25 ft
To hire Mitsubishi MU-2 for private flights, please, submit a flight quote using our private jet charter cost calculator or call our agents at 1-877-281-3051 for 24/7 support.