The McDonnell Douglas MD-83 short-range jet passenger aircraft was developed in the mid-1970s to replace the aging DC-9. It was initially called the Douglas DC-9 Super 80 and was first introduced in 1980. Chartering a McDonnell Douglas MD-83 allows customers to cover distances of 2,346 nm with maximum comfort.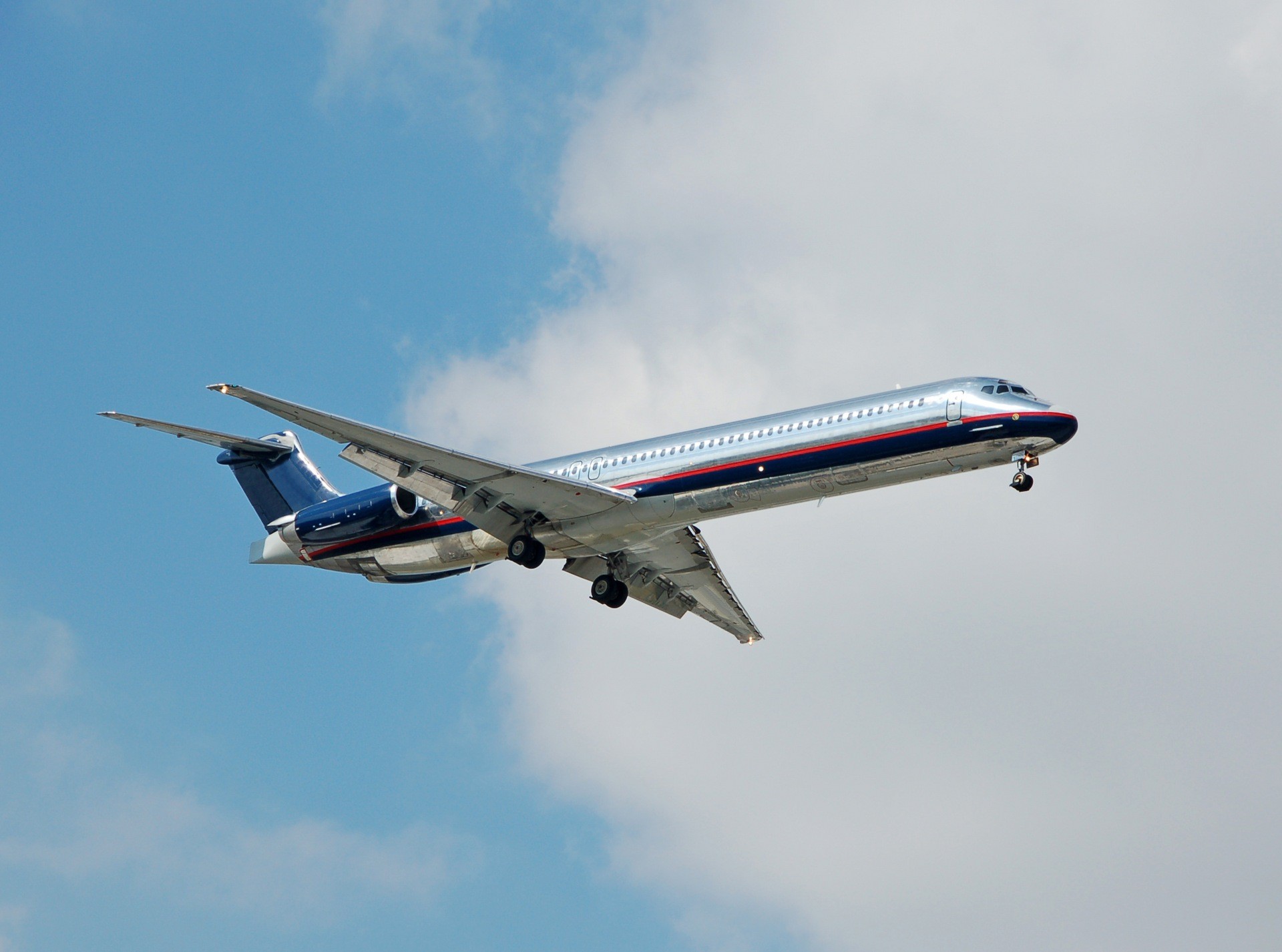 Charter a McDonnell Douglas MD-83 private jet:
The McDonnell Douglas MD-83 differs from previous models with more fuel-efficient engines, a longer fuselage, and improved wing aerodynamics. The aircraft also has a T-shaped tail, a more efficient wing structure, and modern avionics, competing with the Boeing 737 Classic. In addition, four aircraft modifications with different take-off weights, ranges, and the number of passengers were produced.
The cabin of the McDonnell Douglas MD-83 is equipped following international aviation standards. Noteworthy in the design of the aircraft is the communication system and a unique seating arrangement.
McDonnell Douglas MD-83 General Characteristics
Passenger capacity: up to 155
Range: 2,504 nm
Max Cruise Speed: 435 ktas
Cabin length: 100.98 ft
Cabin width: 10.30 ft
Cabin height: 6.76 ft
Bag. Capacity: 1,250 cu ft
To hire McDonnell Douglas MD-83 for private flights, please submit the flight request form or call our agents at 1-877-281-3051 for 24/7 support.