Monarch Air Group provides Learjet 75 jet charter for private flights to any airport. Our aviation consultants are always ready to advise you on private jet charters and other business aviation services.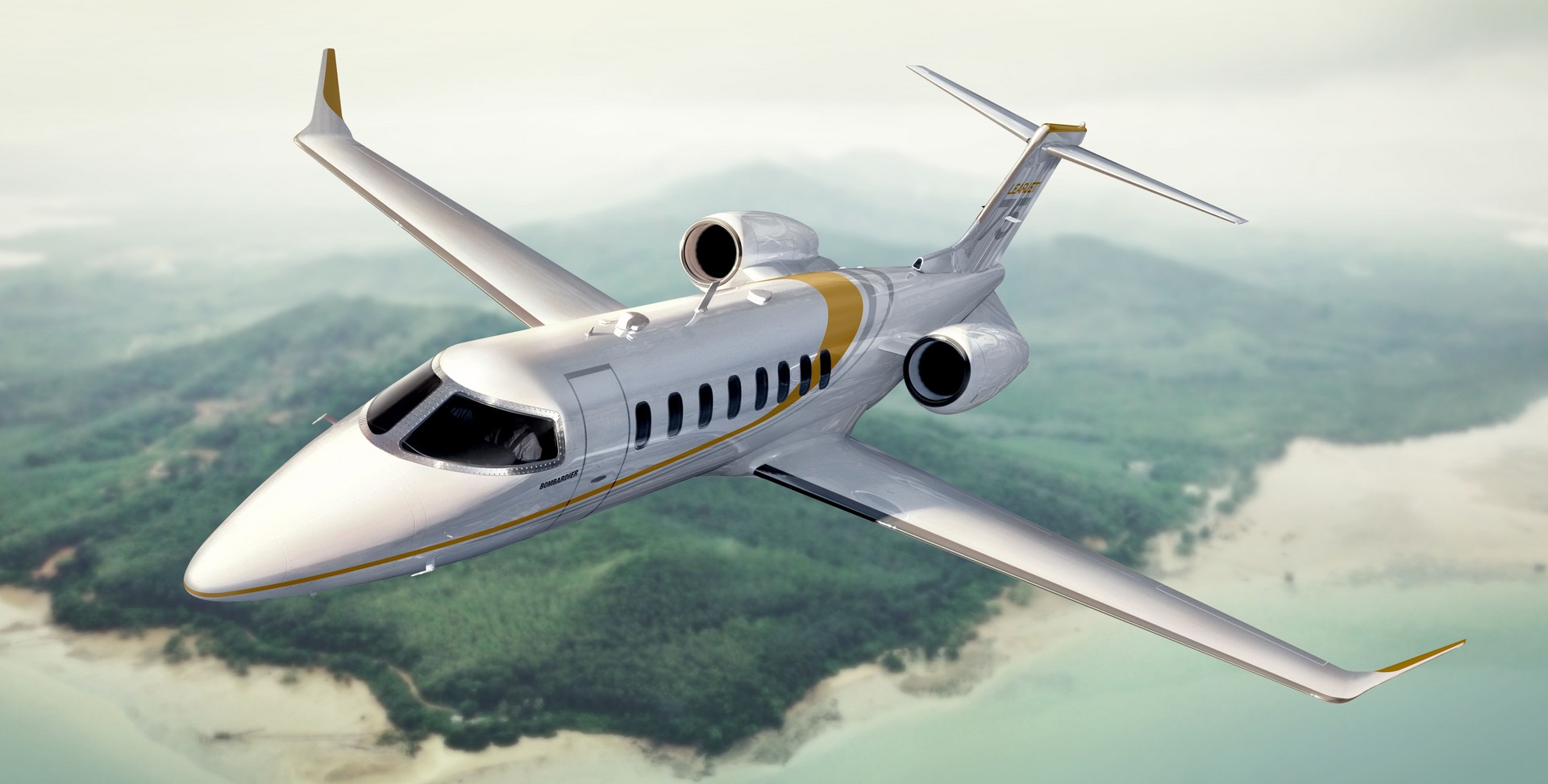 Learjet 75 Charter Flights
Learjet 75 is the newest aircraft from Bombardier, a Canadian-based aircraft manufacturer. The FAA granted the aircraft a type certificate on November 14, 2013, and deliveries began shortly thereafter. The airframe is based on Learjet 45 models, while the wings are based on the Global series. Chartering a Learjet 75 can be a convenient and comfortable way to travel, offering a flexible and customizable air travel experience.
Learjet 75 Charter Cost
Chartering a Boeing 737 private jet will cost from 3,600 USD per hour.  The price to rent a private aircraft is determined individually and is based on a number of factors, including the complexity and distance of the trip.
Call our representatives or fill out the flight request form below to learn more about Learjet 75 charter rates and availability.
Charter a Learjet 75 for Private Flights:
Learjet 75 Overview
The Learjet 75 is a light business jet designed and manufactured by Bombardier Aerospace. It has a sleek, modern design and is the fastest Learjet ever built. With a maximum cruise speed of 496 knots, and a range of 2,120nm, the Learjet 75 is the perfect aircraft for short and medium-haul flights.
The Learjet 75 features the latest in avionics technology, including an integrated flight management system and a heads-up display. The cabin is pressurized to 8.9 psi and is spacious and comfortable, with a cabin volume of over 517 cubic feet. The Learjet 75 can seat up to 8 passengers in a three-zone cabin configuration and is equipped with a fully-enclosed lavatory.
The Learjet 75 is a great choice for corporate and private travel, offering superior performance, comfort and reliability. With a range of 2,120nm and an ultra-modern design, the Learjet 75 is a great choice for short and medium-haul flights. The Learjet 75 is the perfect aircraft for those who demand the highest standards in their travels.
Learjet 75 Interior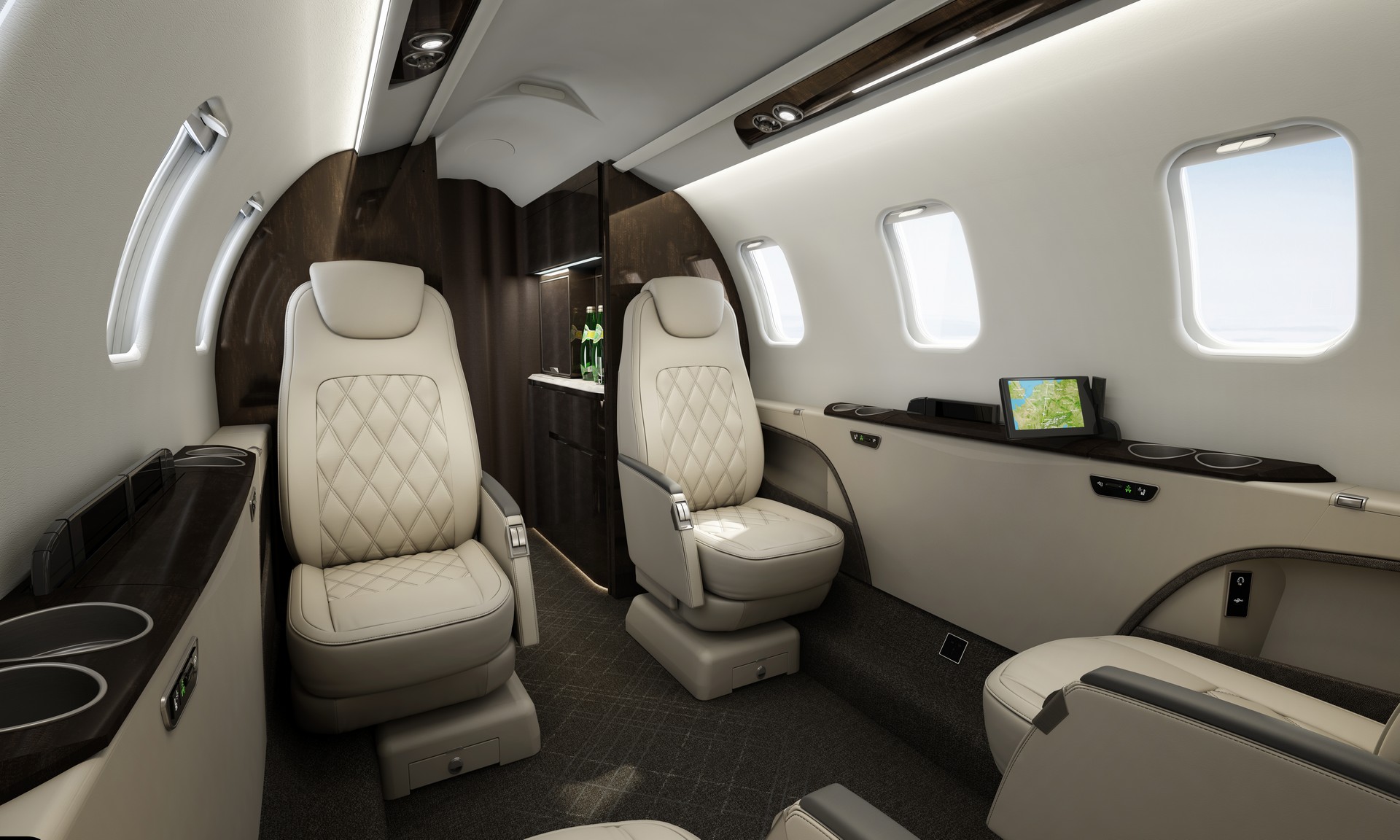 The cabin of Learjet 75 private jet charter is in a class of its own, with a flat floor for ease of mobility and a pocket door for reduced noise levels, as well as being fully equipped for productivity. It is developed for efficiency and comfort, and it readily suits the needs of the passengers. Furthermore, the cabin of the Learjet 75 private jet is one of the most technologically equipped in its class. It has a cutting-edge cabin management system, integrated sidewall speakers, a high-definition bulkhead monitor, and six personal touch-screen monitors that can be stowed or deployed as needed.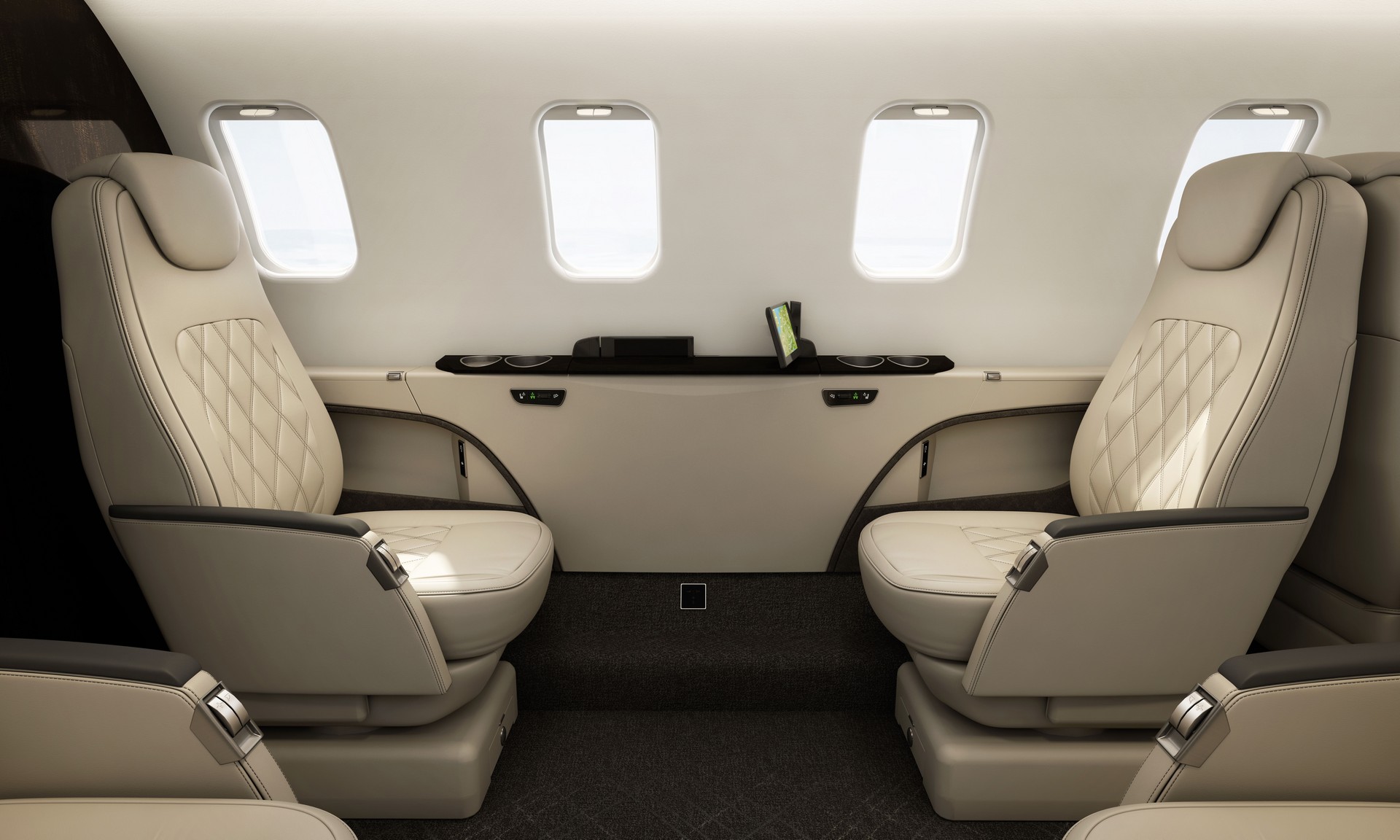 More legroom, a flat floor, a fold-down ottoman at the VIP seat, and a high-tech cabin control system are now available. This jet is the epitome of fit, finish, and performance, with innovative aerodynamics for improved performance in hot conditions, high altitudes, and short-field capabilities.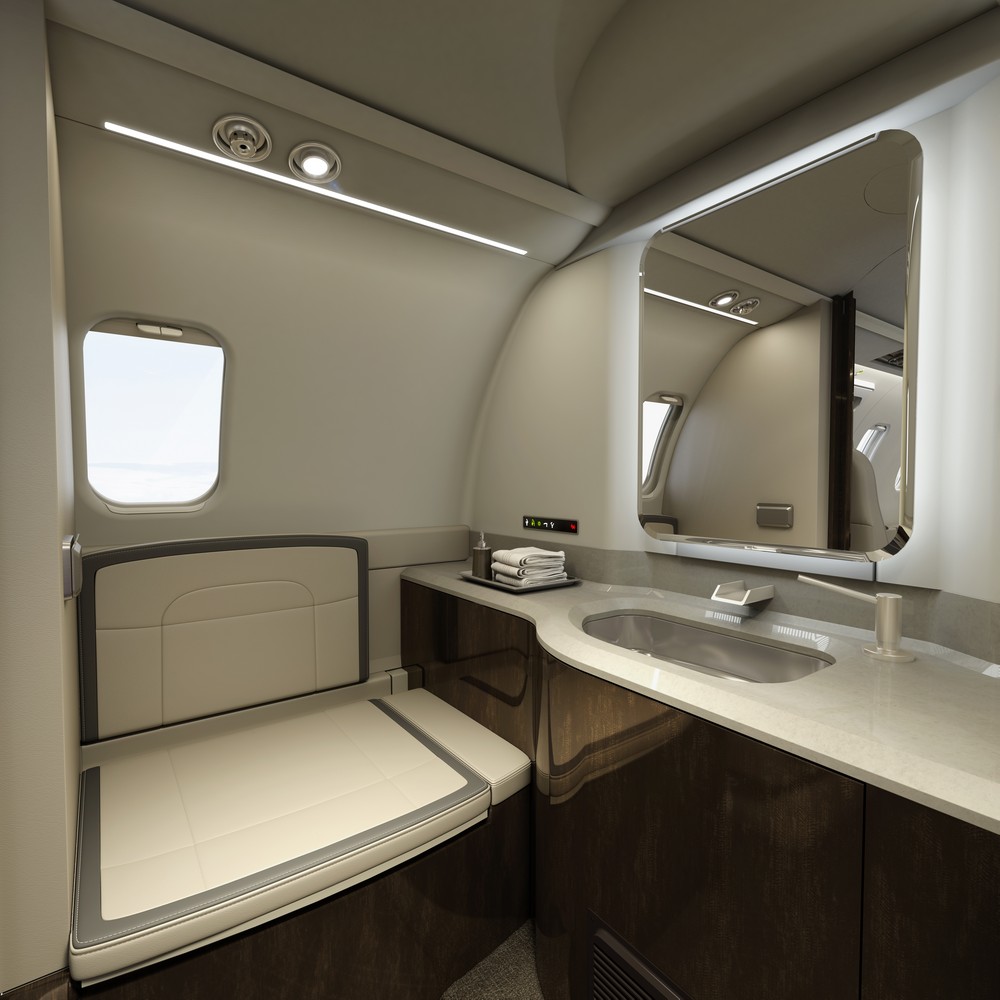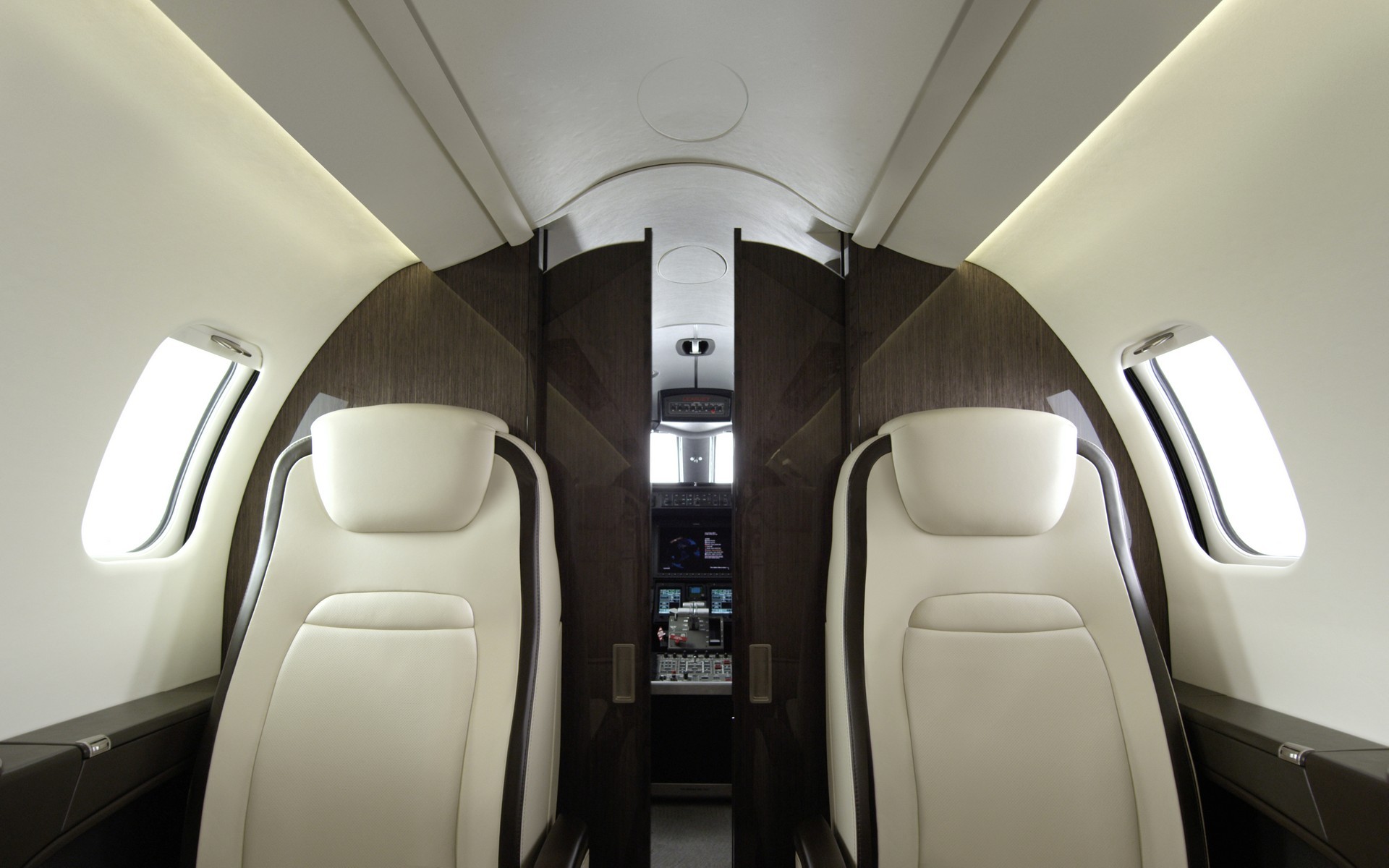 Learjet 75 General Information
| | |
| --- | --- |
| Classification | Light Jet |
| Seats | 8 |
| Cruise Speed | 465 ktas |
| Range | 2040 nm |
| Luggage Capacity | 50 ft³ |
| Interior Height | 4.92 ft |
| Interior Width | 5.12 ft |
| Interior Length | 19.75 ft |
Monarch Air Group offers on-demand private jet charter services on the Learjet 75, a heavy business jet manufactured by Bombardier Aerospace. Additionally, Monarch Air Group operates charters for private, corporate, group, and luxury travel on-demand for your next charter flight. For more information on charter Learjet 75, price out your flight here for an instant quote.
FAQs: Charter a Learjet 75
How far can a Learjet 75 fly?
The Learjet 75 jet charter by Bombardier Aerospace is a popular model in the light aircraft class. Due to more powerful engines and an extended flight range, the Learjet 75 charter flights will be completed quickly and with maximum comfort. The aircraft can cover distances of 2,040 nm without refueling. In addition, it is the only jet with a high level of safety certification.
What runway length is required for the Learjet 75?
The Learjet 75 charter will satisfy the most demanding air charter, customers. It is an improved prototype of the Learjet 45. On-board private jet Learjet 75 is modern avionics, and other systems require 1353 m minimum for takeoff and 716 m for landing. This provides a wide choice of airfields for landing worldwide, close to the destination.
How much does it cost per hour to charter a Learjet 75?
The Learjet 75 has partially transcontinental capabilities and changes designed to improve range and performance. Learjet 75 private jet charter will cost from $3,600 per hour. The cost may be affected by the complexity of the route, the amount of luggage, and additional stops. Using the charter flight cost calculator, you can get an estimate of the flight cost.
What are the cabin amenities of the Learjet 75 aircraft?
The Learjet 75 cabin, with its comfortable and modern interior, is designed for passenger transportation. It can be adjusted according to passengers' needs. Comfortable adjustable seats, oversized windows, and other amenities create additional comfort for the passengers during the flight. If you need a qualified assistance in finding the best private Learjet 75, don't hesitate to get in touch with our charter experts in the best way.
Popular Routes on a Learjet 75
The Learjet 75 is among the most popular light jets for business travel. The modern avionics and navigation system guarantees a safe and comfortable flight. Some of our most popular Learjet 75 charter flights are:
Chicago to Los Angeles;
Aspen to New York;
Miami to Bogota.
Our clients travel on efficient and comfortable private jets. If you haven't found the answers to all your questions, you can contact our experienced and reliable team at any time or visit our air charter FAQ page.