Monarch Air Group provides Learjet 40 private jet for charter flights to any airport. Our aviation consultants are always ready to advise you on private jet charters and other business aviation services.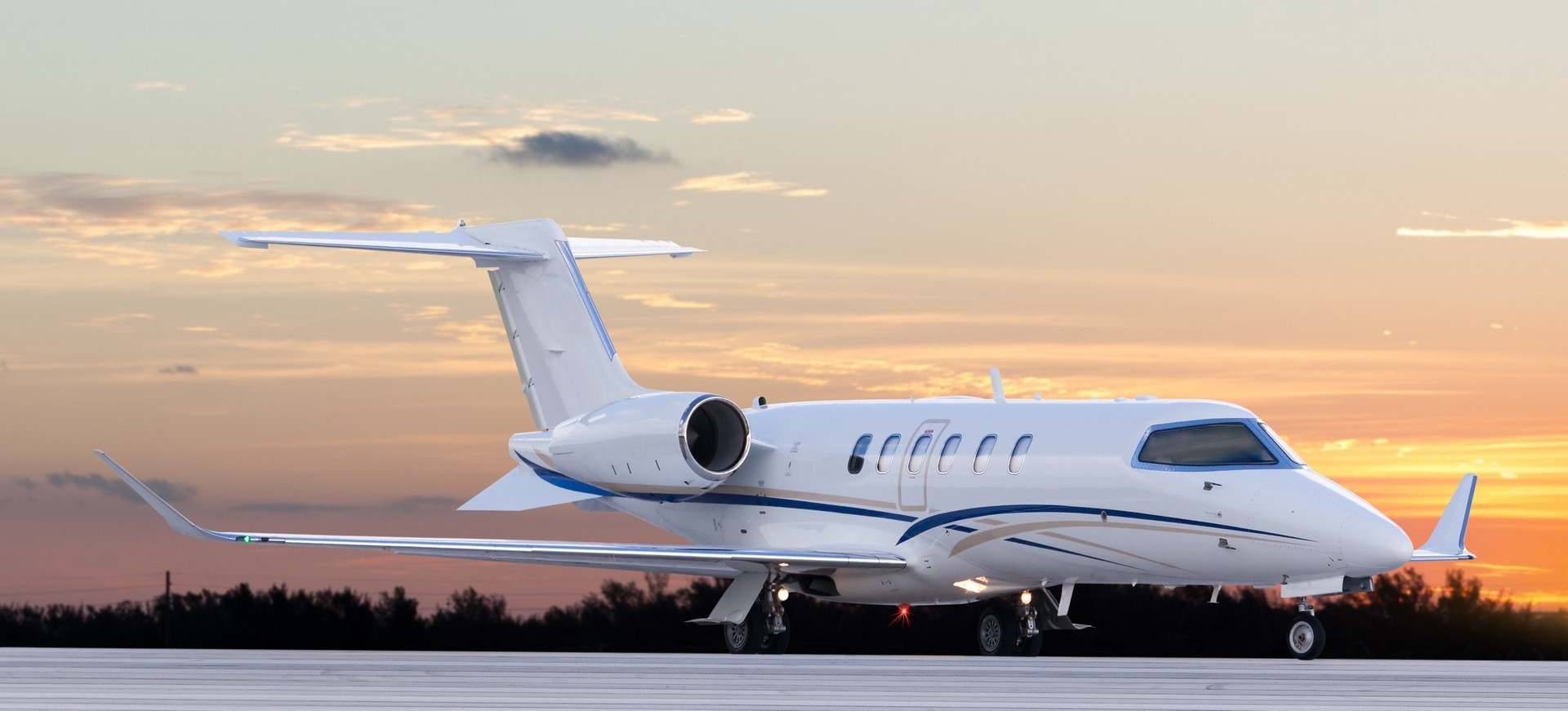 Learjet 40 Charter Flights
Learjet 40 is a compact business jet manufactured by the prestigious Canadian aircraft company Bombardier. This executive jet is designed to fulfill modern requirements and provide comfortable travel over long distances. Learjet 40 private jet charter made its debut flight in 2002, followed by mass production and entry into the global business aviation market.
Learjet 40 Charter Cost
Chartering a Learjet 40 private jet will cost from $3,5000 per hour. The price to rent a private aircraft is determined individually and is based on a number of factors, including the complexity and distance of the trip.
Call our representatives or fill out the flight request form below to learn more about Learjet 40 charter rates and availability.
Charter a Learjet 40 for Private Flights:
Learjet 40 Overview
The Honeywell TFE731-20AR-1B engines power Learjet 40 private jet charter. These engines produce 3,500 pounds of thrust each and consume 199 gallons per hour, making the Learjet 40 an efficient and cost-effective choice. The Honeywell Primus 1000 integrated electronics suite was chosen as the avionics system for the aircraft. This system includes four eight-inch by seven-inch electronic flight instrument system (EFIS) screens that can show engine instrument and crew alerting system (EICAS) messages.
Learjet 40 is a highly capable and versatile business jet, well-suited for short to medium-range flights. It is a popular choice among corporate executives, entrepreneurs, and high-net-worth individuals who value speed, efficiency, and comfort in their air travel.
Learjet 40 Interior
Learjet 40 private jet charter features a spacious cabin with seating for up to seven passengers. The cabin is designed for comfort and productivity, with ergonomic seating, ample storage space, and a fully equipped galley. The cabin of the Learjet 40 is completely outfitted for VIP flights. A kitchenette, folding tables, a WC, comfortable seats, and a large baggage area are all available.
Learjet 40 General Information
| | |
| --- | --- |
| Classification | Light Jet |
| Seats | 7 |
| Cruise Speed | 457 KTAS |
| Range | 1692 nm |
| Luggage Capacity | 65 ft³ |
| Interior Height | 4.9 ft |
| Interior Width | 5.1 ft |
| Interior Length | 17.7 ft |
Monarch Air Group is a private jet charter service provider that offers on-demand aircraft charter services to individuals, companies, and governments. Their vast fleet of charter aircraft includes turboprops, light jets, medium jets, and heavy jets, each with its own set of on-board and off-board amenities. Monarch Air Group's Learjet 40 private airplane charter service prioritizes safety, luxury, and flexibility.
FAQs: Learjet 40 Private Jet for Charter
What Type of Private Jets is Learjet 40?
Learjet 40 is a light jet. Light jets are known for their compact size and reduced weight, enabling them to function efficiently in smaller airports with shorter runways. Typically, they are equipped with twin turbofan engines, allowing them to cruise at higher altitudes and avoid air traffic and turbulence.
When Should I Choose the Learjet 40 Charter Flight?
Consider chartering a Learjet 40 when you need a fast and comfortable flight. The range of Learjet 40 is 1692 nautical miles, enabling uninterrupted flights from Rio de Janeiro to Buenos Aires and London to Casablanca.
What Runway Length Does the Learjet 40 Need?
For takeoff, an optimal runway length for a Learjet 40 private jet charter is 4330 ft, and for landing – 2324 ft.
How Far in Advance Can I Charter the Learjet 40 Need?
Please submit your reservation request for a private Learjet 40 aircraft at least six hours in advance. Get in touch with us as soon as your reservation is confirmed so that we can accommodate your specific needs.