Learjet 35 is a modern business jet from Learjet company. Today it is considered one of the fastest business jets and is used by air forces of different countries. This model significantly differs in flight range and is a modification of the Learjet 25 business jet.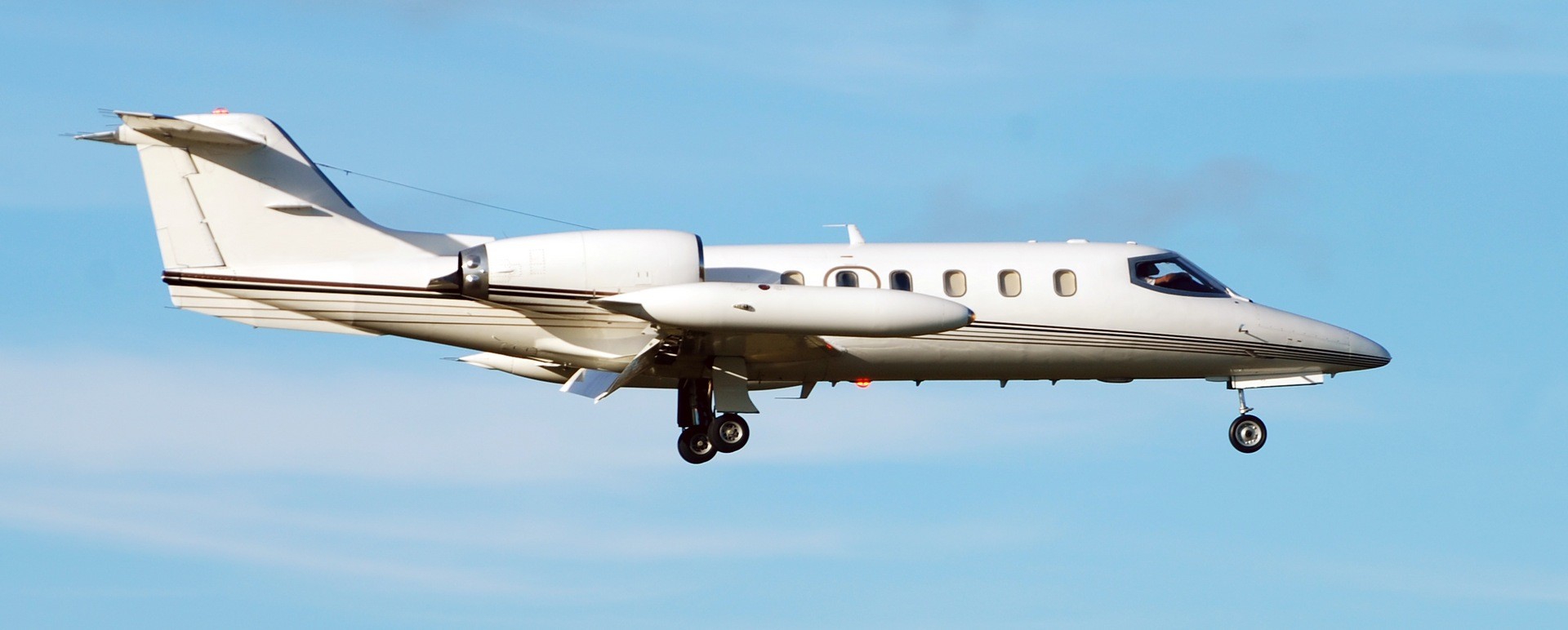 Charter a Learjet 35 private jet:
Learjet 35 has an extended fuselage and a new low-noise turbofan Garrett TFE731 engine, allowing it to cover longer distances. It is also equipped with unique LOROP cameras, a high-resolution TV system, and other special equipment.
The Learjet 35 has many advantages: high safety level, compact measurements, and a comfortable saloon equipped with tables, a toilet, and a minibar. Charter on the Learjet 35 seats about eight passengers and has enough space for work and rest.
Learjet 35 General Characteristics
Passenger capacity: up to 8
Range: 2,874 nmi
Max Cruise Speed: 542 mph
Cabin length: 12.9 ft
Cabin width: 4.9 ft
Cabin height: 4.3 ft
Bag. Capacity: 40 cu ft.
To hire Learjet 35 for private flights, please submit the flight request form or call our agents at 1-877-281-3051 for 24/7 support.