Monarch Air Group provides Learjet 31 private jet for charter flights to any airport worldwide. Our aviation consultants are always ready to advise you on private jet charters and other business aviation services.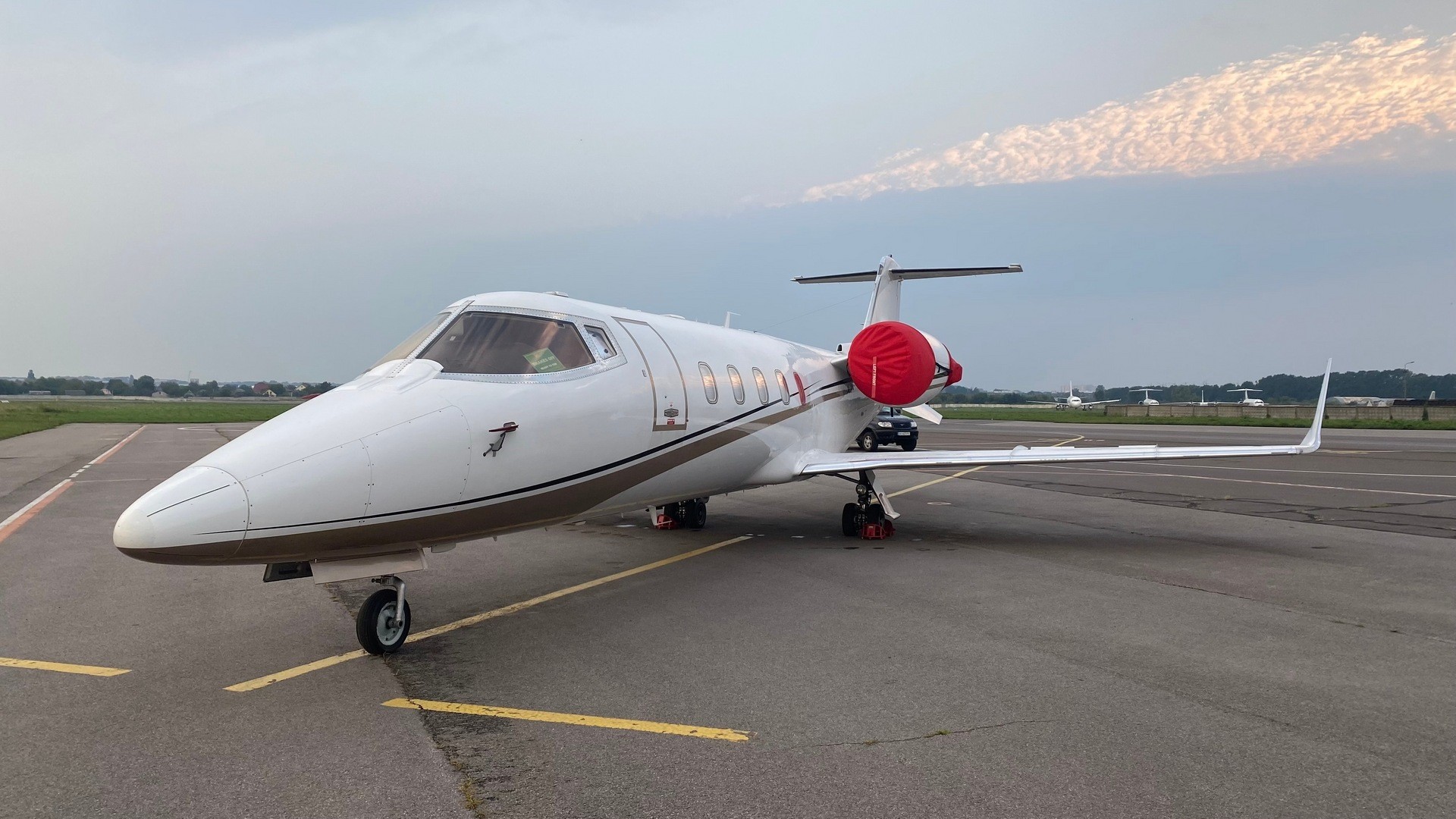 Learjet 31 Charter Flights
Learjet 31, a modern light business jet, is a product of Bombardier, the renowned Canadian aircraft manufacturer. It is an upgraded version of the Learjet 28, offering higher speed capabilities and improved controllability due to its unique design and enhanced tail fins. In 1987, Learjet 31 private jet charter completed its maiden flight and obtained FAA certification.
Learjet 31 Charter Cost
Chartering a Learjet 31 private jet will cost $3,200 – $4,000 per hour. The price to rent a private aircraft is determined individually and is based on a number of factors, including the complexity and distance of the trip.
Call our representatives or fill out the flight request form below to learn more about Learjet 31 charter rates and availability.
Charter a Learjet 31 for Private Flights:
Learjet 31 Overview
Learjet 31 stands out from other models in its category with its two turbofan engines, TFE731-2, and winglets on the wingtips. Moreover, it features a modern glass cockpit and an upgraded avionics system. By booking a Learjet 31 private jet charter, clients can enjoy comfortable flights to distant destinations.
Learjet 31 Interior
The cabin of Learjet 31 private jet charter is designed to accommodate six to eight passengers comfortably. The interior can be customized to meet the specific preferences of the owner, with options for seating arrangements, furnishings, and amenities. Despite its mid-sized status, the cabin offers a relatively spacious environment, allowing passengers to work or relax during the flight.
Learjet 31 General Information
| | |
| --- | --- |
| Classification | Light Jet |
| Seats | 7 |
| Cruise Speed | 532 mph |
| Range | 1449 nm |
| Luggage Capacity | 30 cu ft |
| Interior Height | 4 ft 4 In |
| Interior Width | 4 ft 11 In |
| Interior Length | 12 ft 11 In |
Monarch Air Group offers on-demand private aircraft charter services to individuals, businesses, and government agencies. Their extensive charter aircraft inventory consists of turboprops, light jets, medium jets, and heavy jets, each with its own set of aboard and off-board amenities. Learjet 31 private aircraft charter service provided by Monarch Air Group emphasizes safety, opulence, and adaptability.
FAQ: Learjet 31 Private Jet for Charter
What is the flight range of the Learjet 31?
Experience a seamless and uninterrupted journey to multiple destinations with the Learjet 31 private jet charter. This exceptional aircraft provides an impressive range of 1,631 nm, making it perfect for trips such as San Diego to Dallas or New York City to Miami. Enjoy swift and impeccable travel, ensuring a truly seamless flight from departure to arrival.
How many hours can a Learjet 31 fly?
Learjet 31 private jet charter has a cruising speed and maximum range that allows for continuous flights of around 3-4 hours. However, the length of the flight can be affected by different factors like weather conditions, air traffic, and specific flight arrangements.
How long of a runway does a Learjet 31 need?
The takeoff distance for a Learjet 31 private jet is 3,490 ft. The landing distance for the aircraft is 2,507 ft.