The Honda Jet HA-420 is a game-changer with superior performance and innovative design as a small business jet that is lightweight and fuel-efficient. In 2017 through 2019, it was the most delivered light jet worldwide and holds the 2018 AIAA Foundation Award for Excellence.
Charter a Honda Jet Private Jet: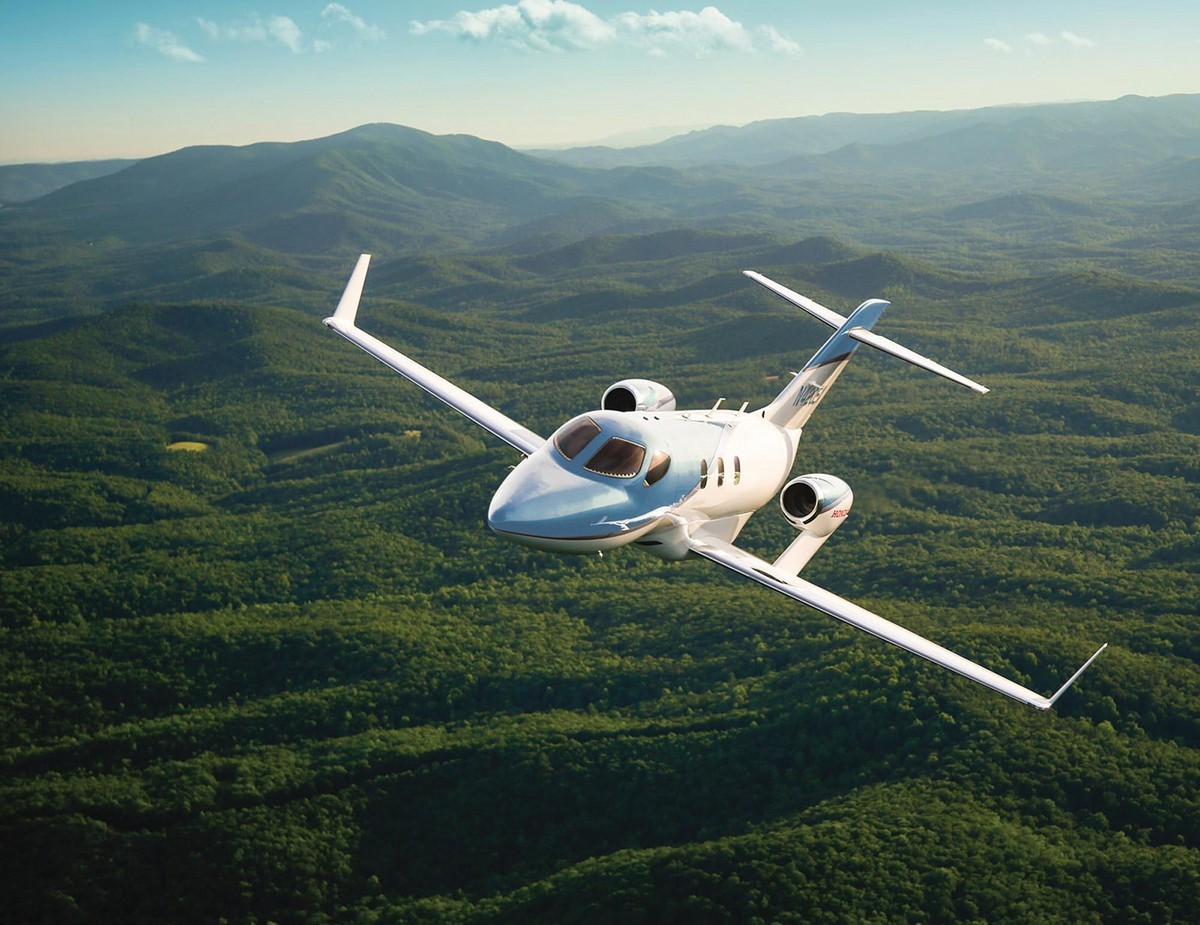 The 30 plus years of research went into creating the Honda Jet with attention to comfort and a spacious cabin. Aerodynamics and technology were used in the design of the Over-the-Wing Engine Mount which places the engines on pylons above the wings which increases cargo capacity and reduces cabin noise.
Also, the Natural Laminar Flow (NFL) nose shape helps reduce drag and contributed to the increased cruising speed which results in longer distances. The Honda Jet can reach speeds up to 420kn (780km) and has a range up to 1,437 nm, making it the fastest jet in its category.
Compact Light Jet Features
For its ample space, the cabin is designed for superior comfort. The Honda Motor Company founder, Soichiro Honda, said that he "aims for 120% product quality…" The design for the mounted engines frees up a lot of space for the cabin and lowers the noise levels inside.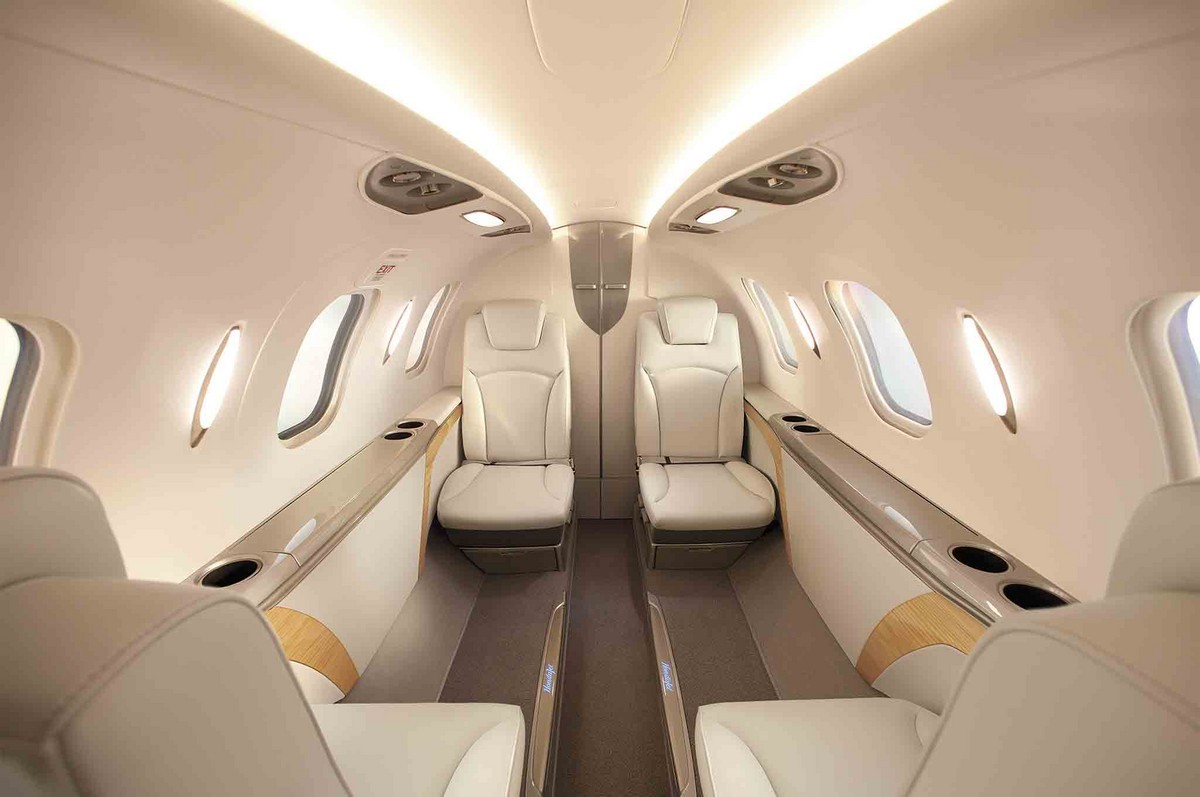 It can seat four passengers comfortably with adjustable executive seating, a private lavatory, and a full-service galley. The interior measures 17.8 ft in length, 5 feat in width, and 4.9 feat high.
Honda Jet Dimensions
Capacity: Up to 5 passengers
Cabin Size (L/W/H): 17.8 ft / 5 ft / 4.9 ft
Cruise Speed: 424 mph
Range: 1,437 nm
For Honda Jet charter rates and availability, please submit the flight request form or call our agents at 1-877-281-3051 for 24/7 support.