Monarch Air Group provides Honda HA-420 HondaJet for private flights to any airport. Our aviation consultants are always ready to advise you on private jet charters and other business aviation services.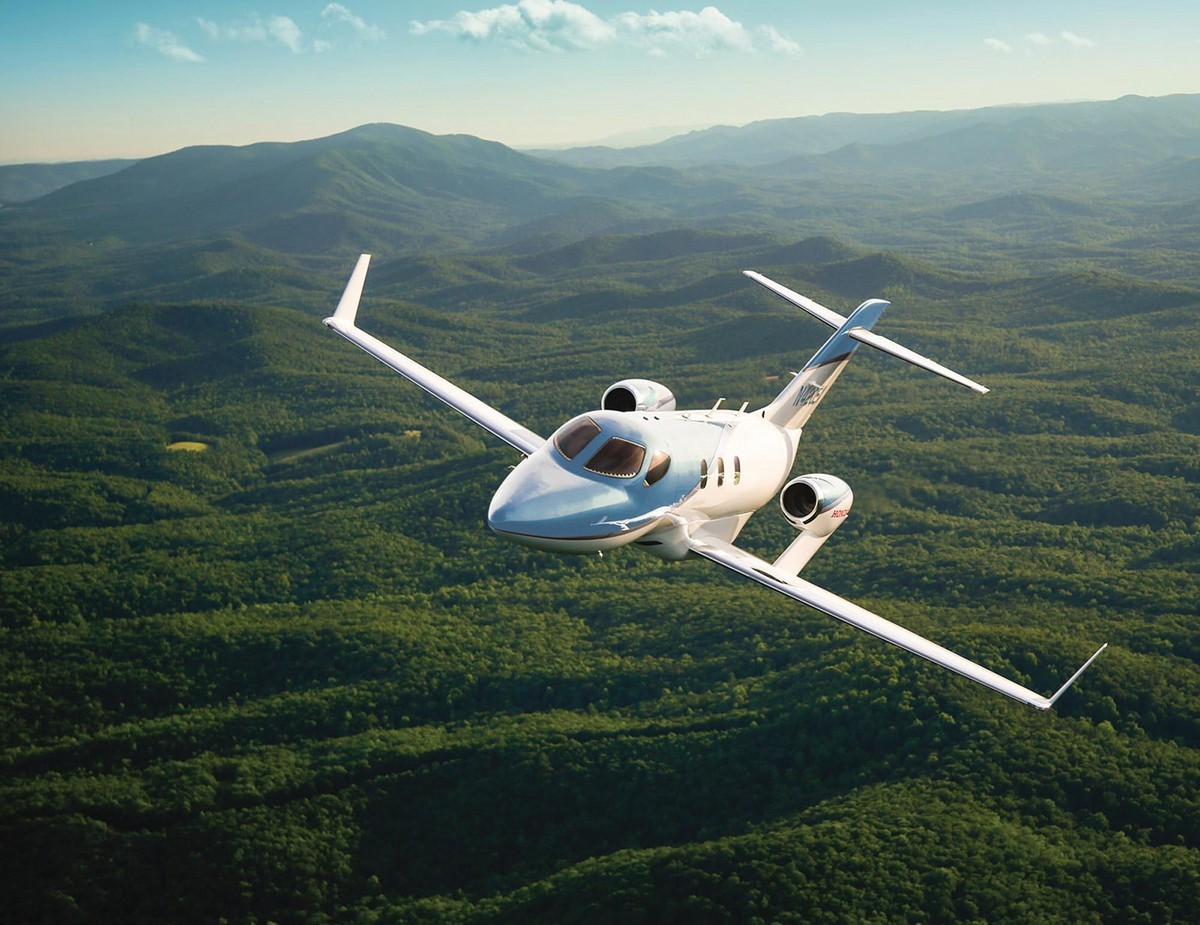 Honda HA-420 Charter Flights
As a compact business jet that is lightweight and fuel-efficient, the Honda HA-420 is a game changer with exceptional performance and unique design. From 2017 to 2019, it was the most delivered light jet in the world, and it received the 2018 AIAA Foundation Award for Excellence. Honda HA-420 is a popular choice for private charter flights. The aircraft's unique design, which features a unique over-the-wing engine mount configuration, provides increased cabin space and comfort compared to other aircraft in its class.
Honda HA-420 Charter Cost
Chartering a Honda HA-420 private jet starts at $2,000 per hour. The price to rent a private aircraft is determined individually and is based on a number of factors, including the complexity and distance of the trip.
Call our representatives or fill out the flight request form below to learn more about Honda HA-420 charter rates and availability.
Charter a Honda HA-420 for Private Flights:
Honda HA-420 Overview
Honda HA-420 private jet charter is equipped with two GE Honda HF120 turbofan engines. These engines are known for their fuel efficiency, low noise levels, and reliability, making them a popular choice among light business jets. The engines are mounted over the wing, which is a unique design feature of the Honda HA-420 that contributes to the aircraft's spacious cabin and improved performance.
The aircraft also features advanced avionics, including a Garmin G3000 Prodigy Touch cockpit, making it one of the most technologically advanced light business jets on the market. With its impressive performance, comfortable cabin, and advanced technology, Honda HA-420 charter is a popular choice among executives and other high-level travelers.
Honda HA-420 Interior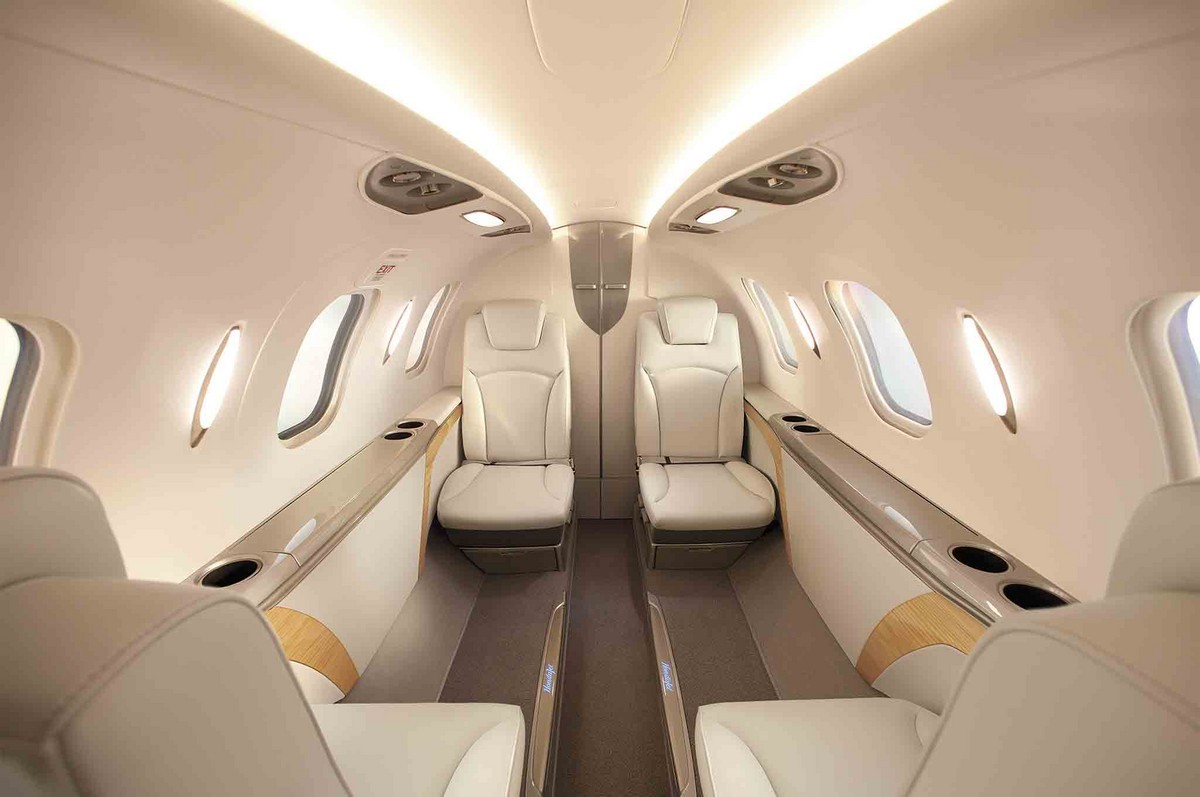 The cabin of Honda HA-420 private jet charter is built for maximum comfort due to its large size. The design of the mounted engines allows for more passenger room and lowers noise levels within. It can easily seat four travelers and features adjustable executive chairs, a private lavatory, and a full-service galley. The interior is 17.8 feet long, 5 feet wide, and 4.9 feet tall.
Honda HA-420 General Information
| | |
| --- | --- |
| Classification | Very Light Jet |
| Seats | 4 |
| Cruise Speed | 420 ktas |
| Range | 1180 nm |
| Luggage Capacity | 66 cu. ft. |
| Interior Height | 4.78 ft |
| Interior Width | 4.98 ft |
| Interior Length | 17.82 ft |
In terms of elegance and convenience for private charters, Monarch Air Group's Honda HA-420 aircraft are unrivaled. We provide Honda HA-420 private jet charter services 24 hours a day, seven days a week. In addition to trip planning, our organization will offer a variety of onboard and offboard services.
FAQs: Honda Jet Private Jet for Charter
How far can a Honda HA-420 jet fly?
Within the class of light jets, the jet charter Honda HA-420 is a featured model. The aircraft has several technological innovations and a practical range of more than 1.437 nm. Due to this, Honda HA-420 charter flights will go quickly and with maximum comfort.
What runway length is required for a Honda HA-420?
The Honda HA-420 charter will satisfy the most demanding private flight customer at an attractive price. The private jet Honda HA-420 takes off, flies faster, and offers passengers more space. The plane has a runway length of fewer than 1,219.2 meters (4,000 feet) to take off, while landing requires 929.64 meters (3,050 feet).
What are the cabin amenities of the Honda aircraft?
The cabin of the Honda HA-420 is equipped with an entire toilet cabin, a roomy luggage compartment, and large windows. In addition, there are five comfortable seats on board, facing each other. If you need expert help finding the best private Honda HA-420, contact our charter experts at your convenience.
Popular Routes
The Honda HA-420, in terms of passenger comfort, is a competitor to other popular models in the light jet class. It is equipped with many technological innovations with no analogs in the world. The most popular Honda HA-420 charter routes are:
Boston to Atlanta;
Dallas to Chicago;
Los Angeles to San Francisco.
Our clients travel on efficient and comfortable private jets. If you haven't found the answers to all your questions, you can contact our experienced and reliable team at any time or visit our air charter FAQ page.