Hawker's 850XP is a mid-size business jet that represents an overhaul of the previous 800XP. It features a new winglet design that improves aerodynamics, a redesigned interior that improves comfort and quality, and the ProLine 21 avionics package that gives pilots more control for a smoother flight.
Charter a Hawker 850XP Private Jet: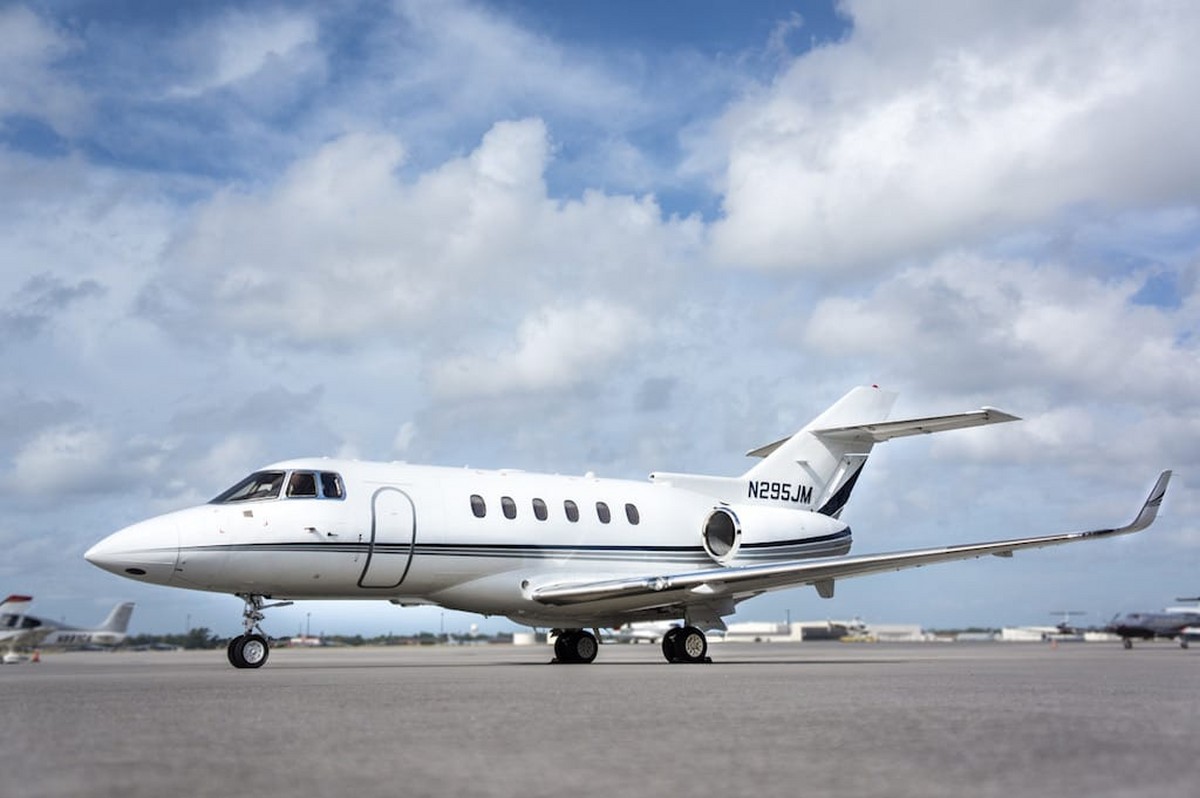 The Hawker 850XP's improvements add up to a more comfortable flying experience, for a further and higher performance flight. The AlliedSignal TFE731-5BR engines allow shorter landing and take-off lengths than the Hawker 800A and give the aircraft comparable performance to other mid-size jets. Lastly, the upgraded cabin management system allows passengers to adjust the cabin environment, media sources, and inflight entertainment more efficiently.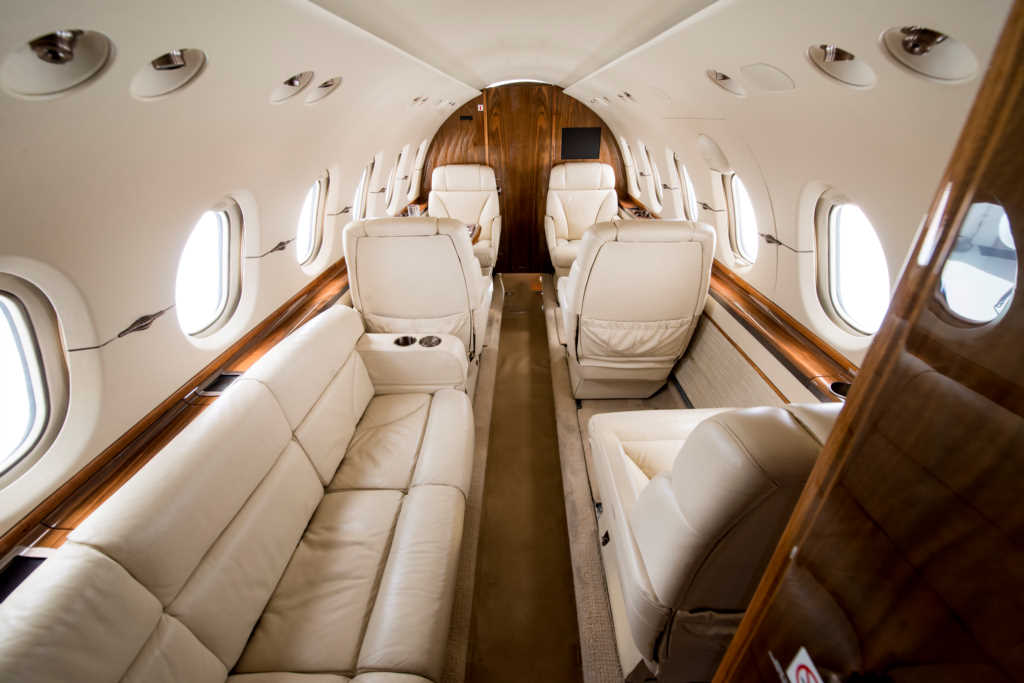 The 604 cubic feet of passenger space is the same as the Hawker 800XP, which means it is at the top of its class. Passengers will find plenty of breathing room during flight, and the 50 cubic foot luggage hold can swallow any baggage they may take along. Furthermore, the Hawker 850XP keeps the cabin altitude at sea level when cruising at 22,000 ft, rising very gradually to the operating ceiling of 41,000 ft.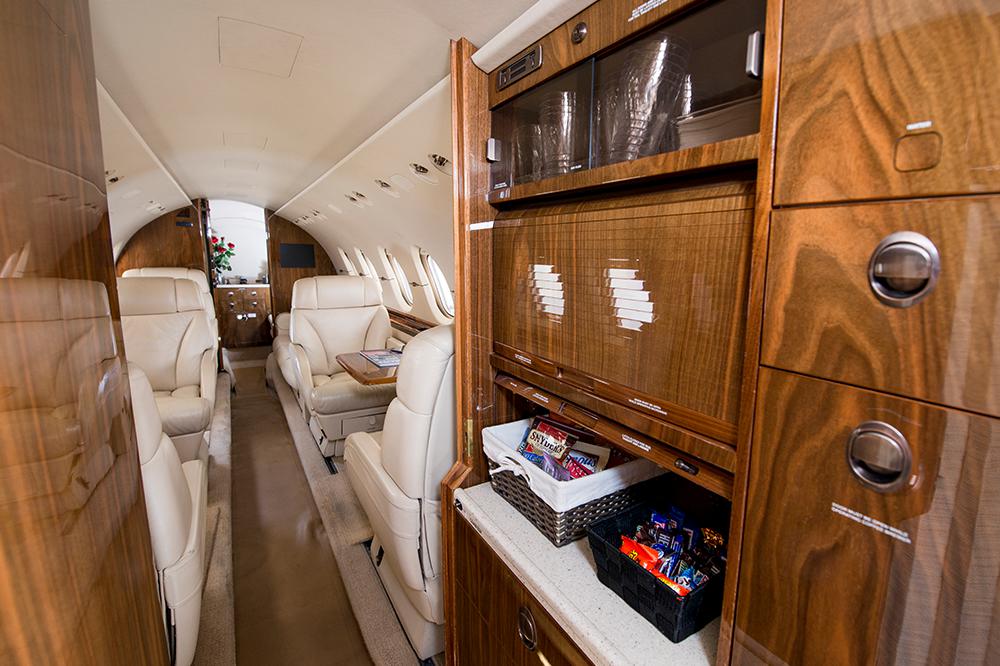 Hawker 850XP Dimensions
Passenger Capacity: 8
Max Range: 2,642 NM
Max Operational Speed: 0.64 Mach
Cabin Height: 5'9"
Cabin Width: 6'0"
Cabin Length: 21'3"
Baggage Capacity: 50 cu ft.
There are many reasons the Hawker 850XP is one of the most popular mid-size business jets, such as the accommodating cabin, long-range performance with passengers onboard, and excellent landing/take-off performance. These reasons are why many private flyers choose the Hawker 850XP as their go-to mid-size jet.
For Hawker 850XP charter rates and availability, please submit the flight request form or call our agents at 1-877-281-3051 for 24/7 support.