Monarch Air Group provides Hawker 800XP jet charter for private flights to any airport. Our aviation consultants are always ready to advise you on private jet charters and other business aviation services.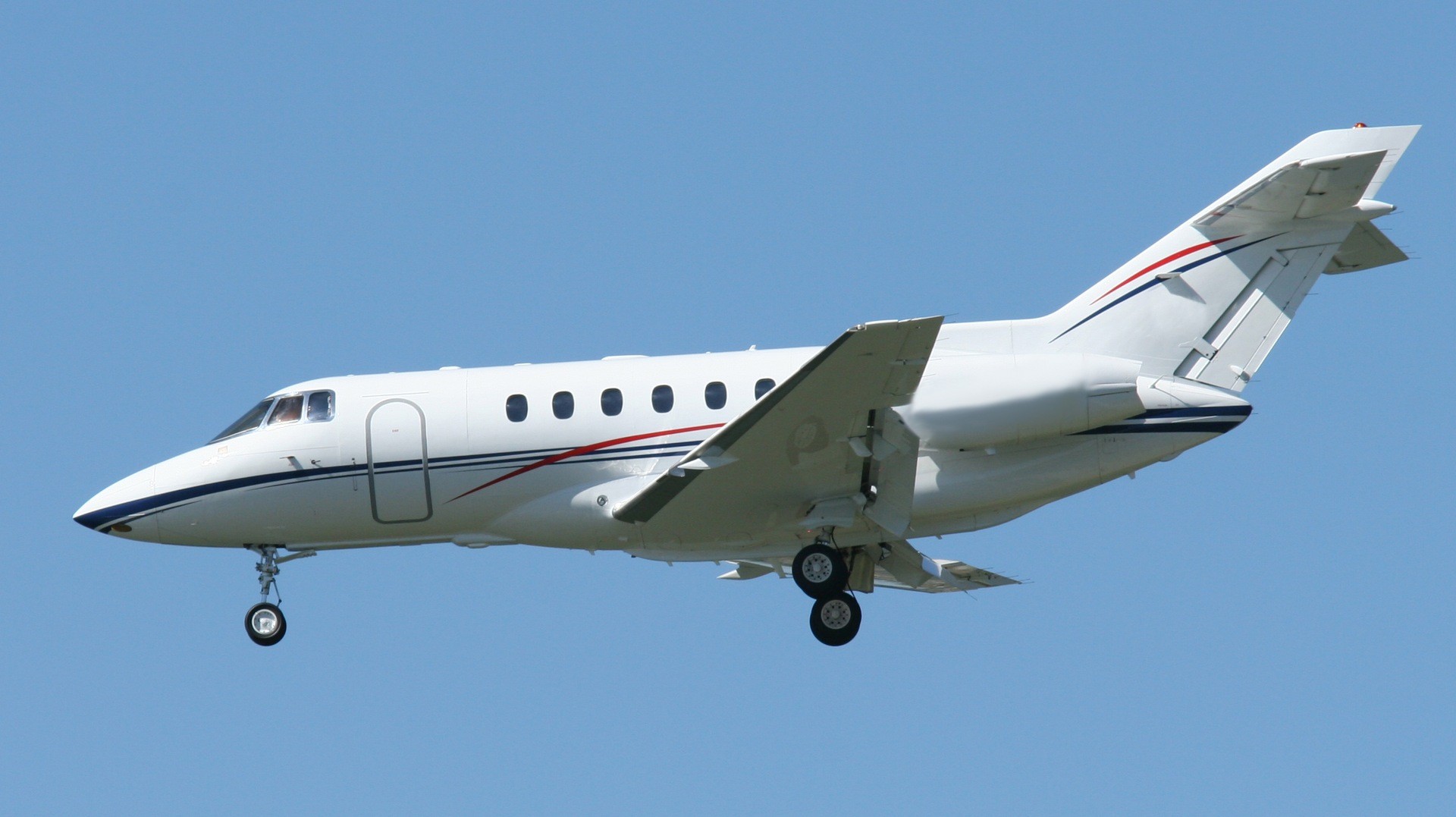 Hawker 800XP Charter Flights
The third-generation aircraft of the long-running 800 series, the Hawker 800XP is constructed to complete coast-to-coast flights with a large carrying capacity. If you're looking to travel in style and luxury, chartering a Hawker 800XP private jet is a perfect choice. With its superior performance and modern features, the Hawker 800XP offers a range of amenities that make your flight an enjoyable experience.
Hawker 800XP Charter Cost
Chartering a Hawker 800XP private jet starts at $4,000 per hour. The price to rent a private aircraft is determined individually and is based on a number of factors, including the complexity and distance of the trip.
Call our representatives or fill out the flight request form below to learn more about Hawker 800XP charter rates and availability.
Charter a Hawker 800XP for Private Flights:
Hawker 800XP Overview
With reference to fuel efficiency, climb and cruise performance, and takeoff range, Hawker 800XP private jet charter demonstrates an excellent balance. Additionally, it is one of the most widely used options for flights that can last four to five hours.
Honeywell's SPZ-8000 integrated digital flight guiding system is the standard avionics suite for Hawker 800XP private jet. In order to display all the necessary flying data, this system employs five screens and a variety of analog controls. A pair of AlliedSignal TFE731-5BR engines power the Hawker 800XP. At takeoff, the combined thrust of both engines is 4,660 pounds.
Hawker 800XP Interior
Hawker 800XP private jet charter is a great way to get around in style and comfort. The interior of this aircraft is spacious and luxurious. Eight passengers can sit comfortably in the cabin, usually on four-person club-style seats, a three-person divan, and one seat that faces the front. For casual talks and business meetings, the seats can rotate 360 degrees and are completely adjustable. The cabin is 21.3 feet long, 5.7 feet high, and 6 feet wide, with a separate lavatory situated in the back of the aircraft. There is enough room in the luggage compartment for eight small soft-sided bags.
Hawker 800XP General Information
| | |
| --- | --- |
| Classification | Midsize |
| Seats | 8 |
| Cruise Speed | 447 ktas |
| Range | 2540 nm |
| Luggage Capacity | 48 ft³ |
| Interior Height | 5.9 ft |
| Interior Width | 6 ft |
| Interior Length | 21.4 ft |
Monarch Air Group's Hawker 800XP aircraft are unrivaled in terms of luxury and comfort for private charters. On a Hawker 800XP, we offer private jet charter services twenty-four hours a day, seven days a week. We will provide a variety of onboard and offboard services in addition to trip planning.
FAQs: Hawker 800XP Private Jet for Charter
What Type of Private Jets is Hawker 800XP?
Hawker 800XP is midsize. A midsize private jet is an ideal way for business travelers or families to travel in comfort and style. It allows for a more personal experience than commercial airliners, with more luxurious amenities.
When Should I Choose the Hawker 800XP Charter Flight?
On a private Hawker 800XP aircraft with a variety of amenities, you may enjoy a secure, comfortable, and luxurious flight. This aircraft is capable of nonstop flights between Vancouver and New York and between Edmonton and Miami.
What Runway Length Does the Hawker 800XP Need?
A runway of at least 5030 feet for takeoff and 2650 feet for landing is required for Hawker 800XP private jet charter.
How Far in Advance Can I Charter the Hawker 800XP?
A private Hawker 800XP jet flight can be scheduled within six hours. Please contact us as soon as possible after making your reservation to ensure that you obtain a Hawker 800XP charter that meets your requirements.